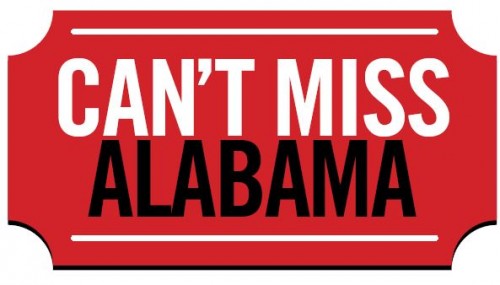 From country to jazz to classic rock to funk, from crawfish to barbecue, from fossils to folk art to fine European goods, there's something up your alley going on this weekend.
See how many mudbugs you can eat at Bay Minette's Fifth Annual Crawfish Bash on Friday.
You can use GPS to find your way to Blackburn Park in downtown Bay Minette, or you can just drive to the general vicinity and follow your nose. They'll be boiling crawfish, corn and potatoes at the North Baldwin Chamber of Commerce's Crawfish Bash, and the gates open at 5:30 p.m. Friday. Besides eating, the festivities include live music, games and a car show. Tickets are $20, with children ages 6-10 admitted for $5 and those 5 and younger admitted free. The price includes food and nonalcoholic beverages, with beer sold separately.
Enjoy cool jazz and classic R&B in the park at the Steel City Jazz Fest.
This year's two-day Steel City Jazz Fest in Birmingham's Linn Park features loads of top-notch jazz talent with some big-name R&B acts bringing extra variety to the mix. Performers include The O'Jays, Jeffrey Osborne, Ken Ford, David Sanborn, Rachelle Ferrell, Boney James, Najee, Norman Brown, Kirk Whalum and many more. Gates open at 4 p.m. Friday and 10 a.m. Saturday, with music beginning an hour later each day. Two-day general admission passes are $150 each or two for $200, and day passes are $90 for Friday and $100 for Saturday. Preferred and VIP seating are also available. Check the website for details.
Catch some smokin' music at Huntsville's Cigar Box Guitar Festival.
Cigar box guitars can be works of art in their own right, and they'll share space with other folk art forms at the 13th Annual Cigar Box Guitar Festival Friday and Saturday at Lowe Mill ARTS & Entertainment in Huntsville. Expert players will perform, and makers will display their craftsmanship. The festival includes food trucks and a juried art market, with pottery, painting and jewelry for sale. Hours are 6 p.m. to 9 p.m. Friday and noon to 9 p.m. Saturday. Admission is free with a requested $5 parking donation.
Hear some of modern country's best at Rock the South in Cullman.
Luke Bryan (Friday) and Sam Hunt (Saturday) are the headliners, but the ever-growing Rock the South Festival in Cullman enters its sixth year with a lengthy lineup that also includes Brett Eldredge, Dustin Lynch and many more. Music starts at 2:15 p.m. Friday and 1:15 p.m. Saturday at Cullman Heritage Park. For ticket information, click here.
Take your cheatin' heart down to Georgiana for the Hank Williams Festival.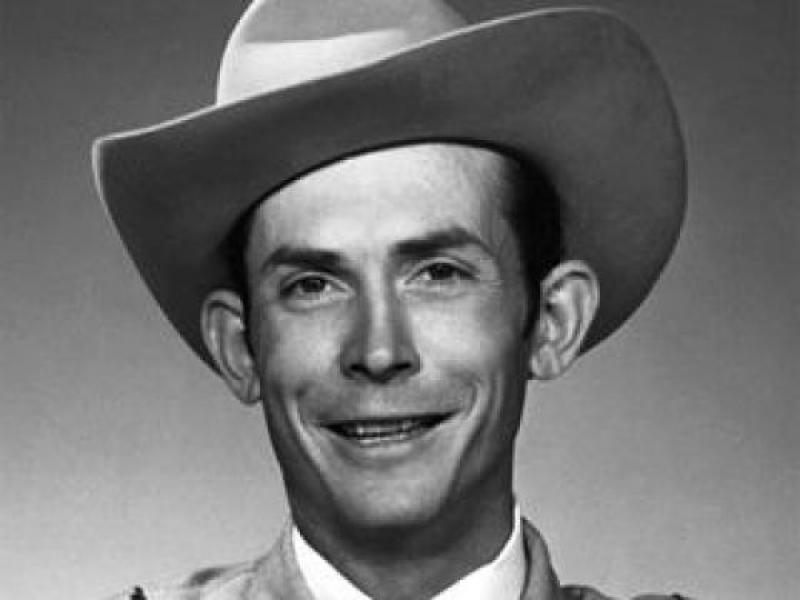 Hank Williams got around during his 29 years, but he spent his boyhood in Georgiana, in South Alabama. This 38th annual celebration of the man in the Stetson is Friday and Saturday at Hank Williams Music Park on the grounds of Williams' old home at 127 Rose St. Musical performers include Gene Watson, Frank Foster, James Dupre, Brad Magness, Mary McDonald and Williams' daughter, Jett Williams, among many others. Gates open at 2 p.m. Friday and 8 a.m. Saturday; admission is $20 Friday and $30 Saturday, with children younger than 12 admitted free. You won't be lonesome.
Bag some fine European goods at Le Pop-Up in Montgomery — before the store disappears.
This weekend only, Le Pop-Up store will appear magically in a modified shipping container in the parking lot of the former Parker Smith Cleaners location at 1000 East Fairview Ave. in Old Cloverdale. All merchandise is imported from Europe and includes items such as Savon de Marseilles soaps, Vallauris pottery, Biot glassware,  table linens, beach accoutrements, lotions, wine boxes and Tuscan olive oil. Hours are noon to 6 p.m. Friday, 10 a.m. to 6 p.m. Saturday and 10 a.m. to 4 p.m. Sunday.
Join the masses for music and fun at what may be Alabama's biggest free festival.
Alabaster CityFest keeps growing, and it's still free. Saturday's edition features music from headliners Maddie & Tae plus Blackfoot Gypsies, Raquel Lily, Jessica Meuse, The Springs and others. Black Jacket Symphony with guest singer Marc Martel will perform Queen's "A Night at the Opera" album, followed by a selection of Queen's greatest hits. Nonmusical fun includes a car show, children's activities and a large assortment of vendors offering crafts, clothing and food. The event is at Alabaster Municipal Park between Thompson Middle School and Thompson High School; free parking is available, with shuttles. Gates open at 9 a.m. and music starts at 10.
Get ready to sweat to hit after hit at the Mobile Funk Fest.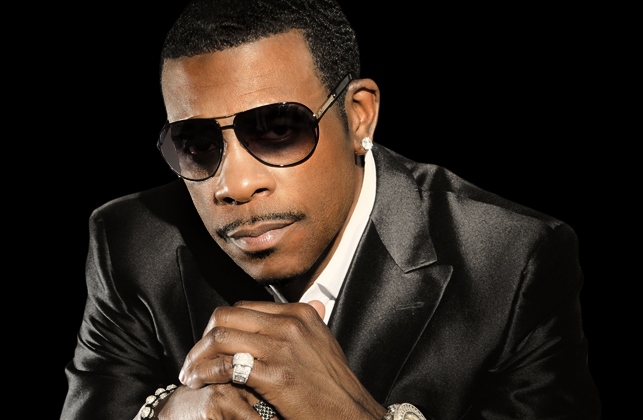 Keith Sweat, Bobby Brown, Lakeside, Goodie Mob, Too Short and others are ready to get you moving Saturday when the Funk Fest lands at the Greater Gulf State Fairgrounds, 1035 Cody Road N. in Mobile. Gates open at 2 p.m. and the music starts at 4. Tickets are $37, which with this lineup probably amounts to about two bits a hit.
Step back to a simpler time at Plow Days in Baldwin County.
The South Alabama Antique Tractor and Engine Club is rolling out restored farm equipment of yesteryear for its ninth annual Plow Days. It's 8 a.m. to 5 p.m. Saturday at the George Underwood Farm, 1801 Baldwin County Road 71 South in Summerdale. Besides tractors and engines, the event features music, games, vendors and demonstrations of old-time farm activities such as wheat threshing, corn shelling and grinding, and plowing with both horses and tractors. Admission is $5 per car.
Find some unearthed treasures at Tannehill Ironworks Historical State Park.
The Alabama Mineral and Lapidary Society presents its 44th annual Gem, Mineral, Fossil and Jewelry Show Saturday and Sunday at Tannehill in McCalla. There will be children's games in addition to the vendors' dazzling displays. The event is free with park admission, which is $5 for adults, $4 for seniors, $3 for children ages 6 through 11 and free for those 5 and younger.
Watch Oneonta put on its best for an all-around good time.
Whatever you want from a small-town festival, you're likely to find at the Oneonta Business Association's annual June Fling in downtown Oneonta Saturday: arts and crafts, classic cars, live music, a fashion show, face painting, a petting zoo, inflatables, a singing contest, lots of food and close to 150 booths for browsing. Festivities begin at 9 a.m. and wrap up at 4 p.m.