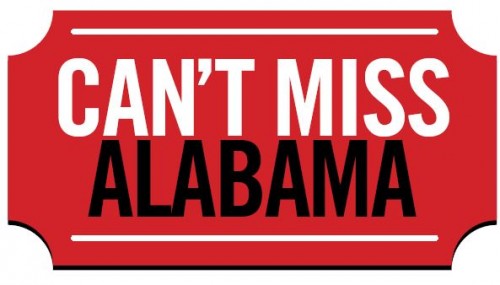 Find everything you need for a great weekend in our activity guide.
2017 National Senior Games
The National Senior Games is underway through Thursday, June 15. Enjoy the biennial competition for men and women 50 and over. Sporting events include basketball, golf, bowling, racquetball, swimming, softball, table tennis, track and field, cycling, volleyball and more.
Call 225-706-5101 or visit nsga.com for event locations.
6th Annual Caribbean Day
Have big family fun at Caribbean Day Saturday, June 10 from 11 a.m. to 6 p.m. at Birmingham's Linn Park. Explore the Caribbean heritage through music, food, dance and other cultural activities.
Learn more about the festivities at http://www.cacaoonline.org/.
Email [email protected] or call 205-383-1726.
Coosa River Whitewater Festival
Water enthusiasts will enjoy the Coosa River Whitewater Festival June 9-11 in Wetumpka. The festival will offer canoeing, kayaking and children's activities.
For more information, visit the website.
Tallassee Now!
If you want some down-home barbecue, you will want to attend Tallassee Now! June 9-10. The mouth-watering barbecue festival celebrates Tallassee's past and future. Entertainment includes live music, a 5K run, quilt show, book signing, car show, art exhibit, tours, children's activities and more.
For the complete schedule, click here.
Follow Tallassee Now! on Facebook.
Smoke on the Mountain
The University of Alabama presents "Smoke on the Mountain" through Friday, June 30 at the George C. Meyer Performing Arts Center. Celebrate gospel and bluegrass music at the family-friendly musical comedy. Click for tickets or call 251-968-6721.
Performances are Tuesday through Sunday at 8 p.m.
For directions, follow this link.
Jazz in the Park
Listeners of all ages will enjoy the Jazz in the Park concert series Sunday, June 11 from 6 p.m. to 9 p.m. at Arlington Antebellum Home and Gardens. The series is traveling across the state featuring the Greenlight Band, Jackiem Joyner, Selina Albright and other musicians. Admission is free. Arlington Antebellum is located at 331 Cotton Avenue, SW. in Birmingham. Click here for the complete schedule.
Call 205-616-1735 or visit https://www.magiccitysmoothjazz.com/.
Follow Facebook for inclement weather and other notifications.
Alexander City Jazz
Pull out your lawn chairs and blankets and get ready for the Alexander City Jazz Fest June 9-10 at Strand Park. The two-day event features the Sofia Goodman Group, Shadowood, Randall Bramblett and other artists. Admission is free. Strand Park is located in downtown Alexander City.
Click here for the complete schedule.
To learn more, visit the website.