Nearly 50 years ago, a Holocaust survivor brought the renowned violin maker Amnon Weinstein a violin to restore. When Weinstein opened the case, black ashes fell out. He thought of his relatives who died in German concentration camps, packed it back up and told the man he couldn't.
But the soul of the music pressed on.
It wasn't until 1996, after several people had asked Weinstein to rebuild Holocaust violins, that he decided he was ready and began restoring them. Six million people died in the Holocaust, but their music is still alive.
Next April in Birmingham, the Alabama Symphony Orchestra will host a concert at the Alys Stephens Center to honor Weinstein and give residents a taste of the soul of the music that endured one of the most horrific tragedies of mankind.
Weinstein showed one of the violins and spoke of the beauty of the sound during a recent Skype interview.
"It's very important to me, every instrument speaks to me in a different way. It's important to me to listen to the sounds and the stories each violin is giving," he said. "I can say that this is my duty that I'm fulfilling."
Violins of Hope Birmingham aims to strike a resounding note for interfaith dialogue, social justice from Alabama NewsCenter on Vimeo.
Weinstein through Violins of Hope helps commemorate the violins that survived the Holocaust with concerts all over the world, including last year in Cleveland.
Getting down to business
When Birmingham's Sallie Downs witnessed the Cleveland concert on television, it changed her life. She went to Israel and visited Weinstein to ask if he would consider bringing his violins to Birmingham.
"My husband and I went to Tel Aviv in June of last year to meet face to face with Amnon and his wife. They were thrilled at the prospect of Violins of Hope traveling to Birmingham," Downs said. "They know all about Birmingham's history, and Amnon said to me 'Did you know that Condoleezza Rice plays concert piano?' I smiled and said yes.
"He views Birmingham as an important place to visit. He believes Violins of Hope Birmingham is going to be something really special, because of our unique history for civil rights," said Downs, who became the project coordinator for the Birmingham Violins of Hope concert.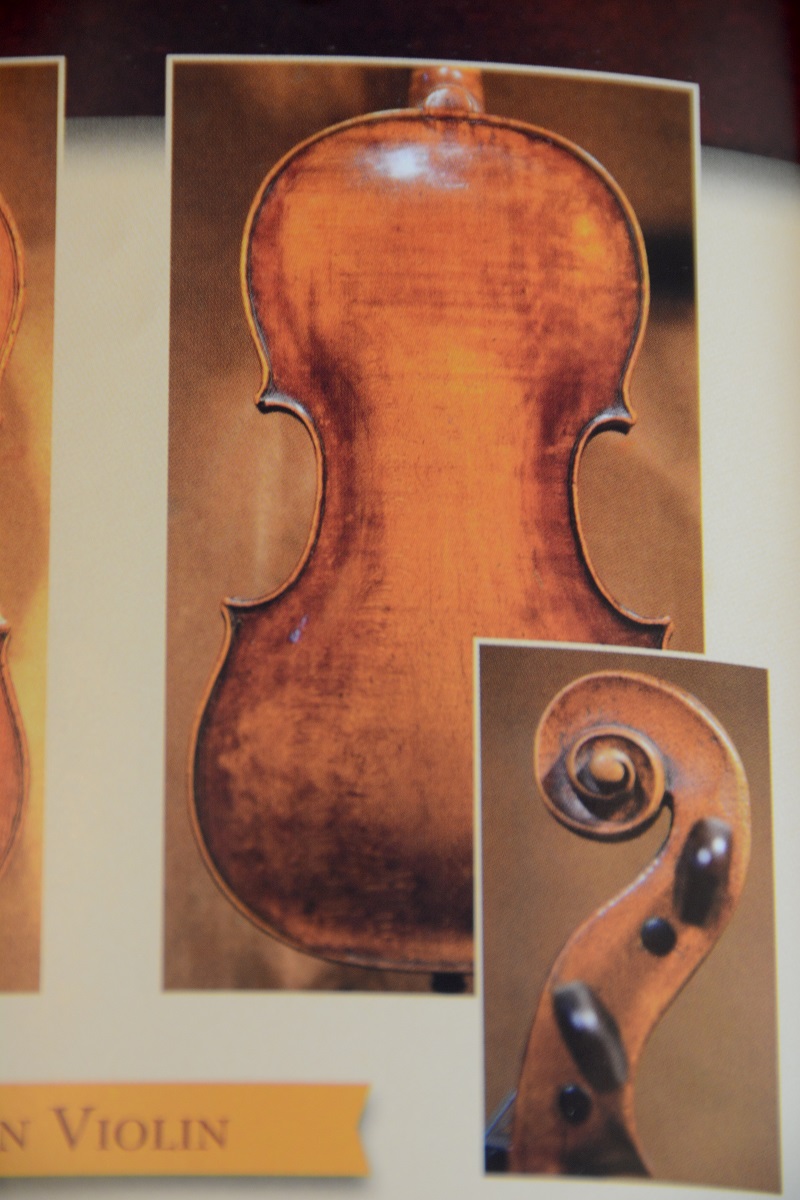 Weinstein immediately saw the connection between Birmingham's history and the violins.
"Birmingham has had its own struggle, and I am delighted to hold a concert there," Weinstein said. "These violins from death camps like Dachau and Auschwitz remind people of the strength of the human spirit."
Concert made possible
The Violins of Hope concert next April in Birmingham would not have been possible without two people who saw the importance of bringing such a treasure to the city. Jeffrey and Gail Bayer, of Bayer Properties, have been studying the idea of starting an interfaith, human rights and social justice fund (which they refer to as the Fund), and thought the concert would be a great way to kick off the nonprofit.
"Gail and I wanted to create an institute of interfaith dialogue and social justice originally through Temple Emanu-El," Jeffrey Bayer said. "Then the idea of the Violins of Hope to kick off something even larger came about."
Gail Bayer said she hopes the concert with violins that have survived the Holocaust will educate people about the magnitude of the tragedy.
"I thought it was important to bring a concert that still had a living part of the Holocaust, the violins, and bring them to life and let people see there are survivors. It's important that their story gets told," she said.
"These violins have survived when so many people did not. Their legacy lives on and that's the hopefulness about something as terrible as the Holocaust," Gail Bayer said. "We had been talking about a legacy we could leave to our children and our community, and we had talked about some kind of interfaith dialogue because religion has been the basis of so much strife and war in our world. If we can get people to understand and appreciate each other, then we can have a better, more understanding world – a live-and-let live world."
Starting a human rights, social justice and interfaith dialogue institute in a city like Birmingham may seem like a herculean task, but the Bayers are prepared.
"One of my hopes is to bring the Jewish community together with the general community, so they can feel even more comfortable in an interfaith opportunity," Jeffrey Bayer said. "We find ourselves in the year 2017 still fighting over whose belief in God is the right one, and that's been going on since man existed."
Downs sees her involvement with the concert and the human rights, social justice, interfaith dialogue Fund as the most important thing she has ever done.
"Violins of Hope is transcending from a singular spectacular event, to the beginning of a movement – a magnificent effort where all of us in the community come together and inspire people to move closer to being who God would want us to be, to love and care for our neighbor," Downs said.
The violins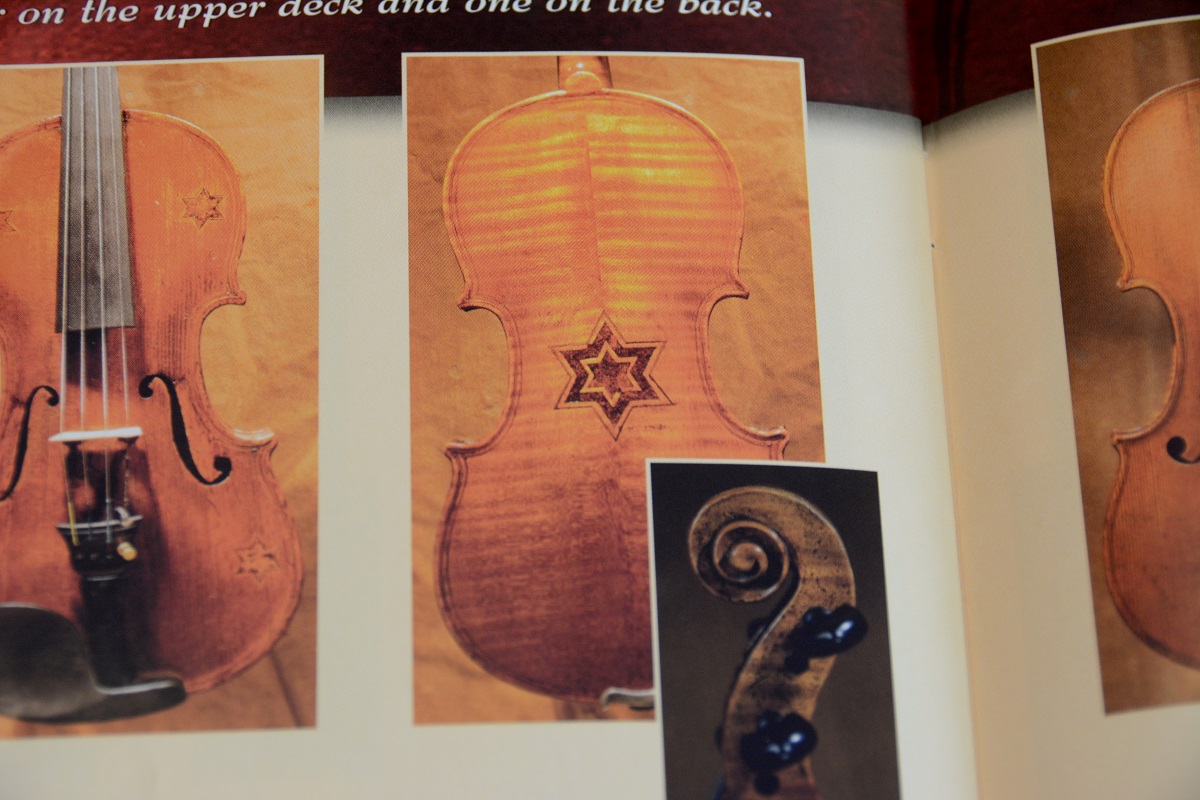 Violins have been an important aspect of Jewish culture, such as the Klezmer tradition of music. But during the Holocaust, some of these instruments were liberators and saviors. They provided comfort to the concentration camp prisoners in their darkest hours, and they saved the musicians who were asked by the Nazis to play them. They represent the resilience of the human spirit.
Today, they are reminders of the horrors of the 1930s and 1940s, which resulted in millions of Jews perishing. They remain as a memorial to those who survived. Each violin has a unique and captivating story.
A book, "Violins of Hope," by James Grymes, chronicles the stories of these instruments. Also, a documentary film, "Violins of Hope: Strings of the Holocaust," sheds light on the history of these instruments. Academy Award winner Adrien Brody narrates the film.
The violins will be in Birmingham for five days, from April 10 to April 15. Educational programs, art exhibits and lectures will take place in addition to the concert.
For Jeffrey and Gail Bayer, the Violins of Hope concert and the human rights, social justice, interfaith dialogue Fund are now their mission in life. They aspire to leave a legacy for their children and grandchildren that will give them hope for a safe and bright future.
"I feel we have to do something to help create a world of acceptance," Gail Bayer said. "Not doing anything is not an option."
(For details, email [email protected].)