Alabama Gov. Kay Ivey and Commerce Secretary Greg Canfield departed France this morning after two intensive days of appointments at the Paris Air Show, where they met with 18 top-level executives and discussed potential and ongoing projects that could bring hundreds of jobs to the state.
Altogether, Ivey and Canfield attended 22 appointments on Monday and Tuesday with executives from many of the biggest companies in the global aerospace and aviation industry. These included Boeing, Airbus, Lockheed Martin, United Technologies Corp., Raytheon and Leonardo.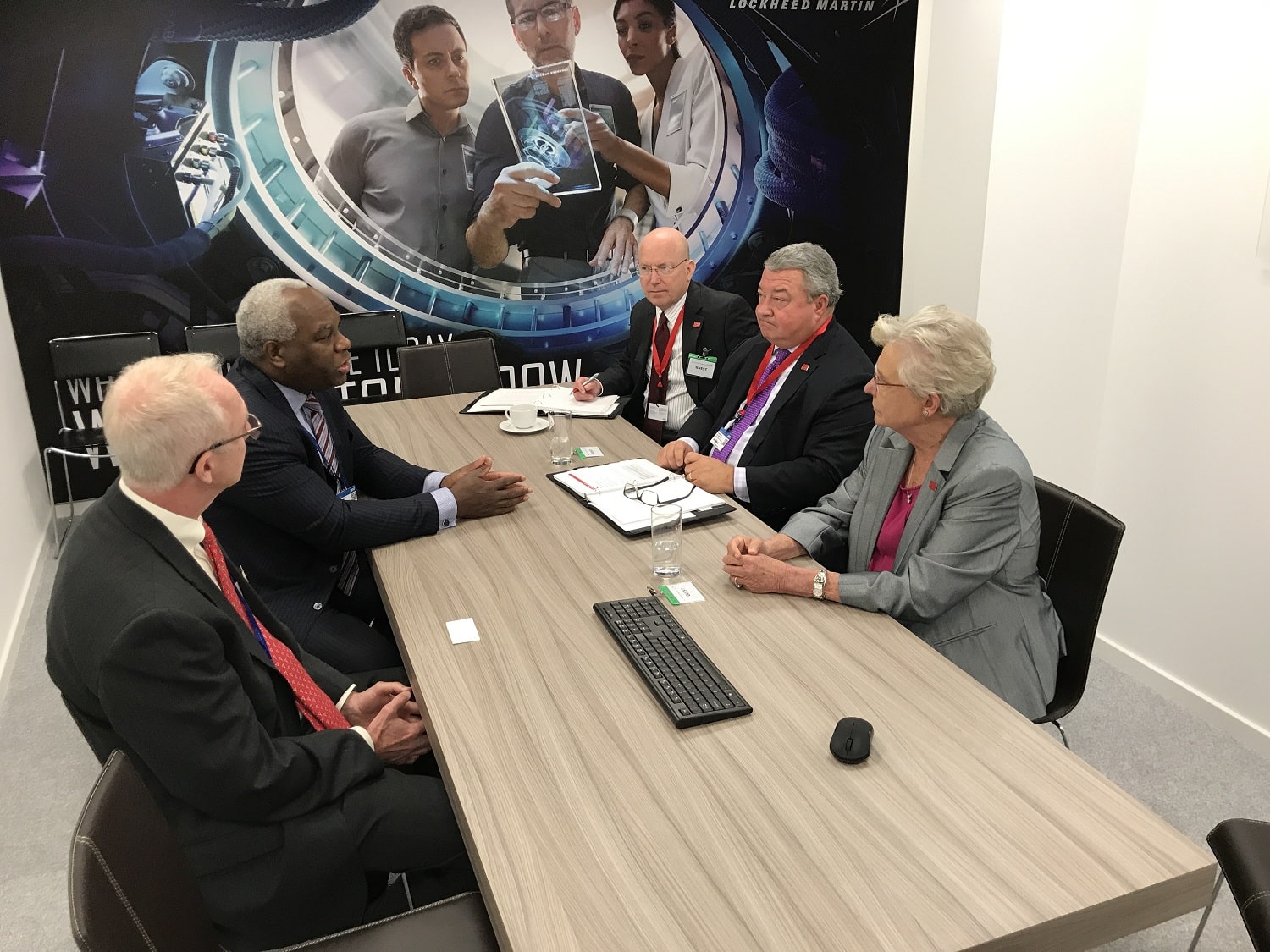 These discussions uncovered four potential new projects and touched on at least five existing projects being pursued by the Alabama Department of Commerce. Combined, these projects involve significant investment and between 1,600 and 1,900 anticipated jobs, the department projects.
After attending her first international air show, Ivey said she is greatly encouraged by the long-term growth prospects of the aviation, aerospace and technology industries in Alabama – thanks in large part to the state's workforce.
In the air show talks, Ivey said she heard aerospace industry leaders consistently express a high level of confidence in their Alabama workforces.
In many cases, these executives stated that the quality of their workers in Alabama contributed to these operations ranking among their best-performing operations in the world.
"Alabama's future in aerospace is bright," Ivey said. "Alabama's commitment to aligning education with workforce demands is paying tremendous dividends, leading to new investment opportunities that will impact our state for decades."
High-level activities
Canfield said the Alabama team's talks at the Paris Air Show often centered on high-level aerospace activities such as research and development and engineering, areas where the state's universities and two-year schools can play an important role.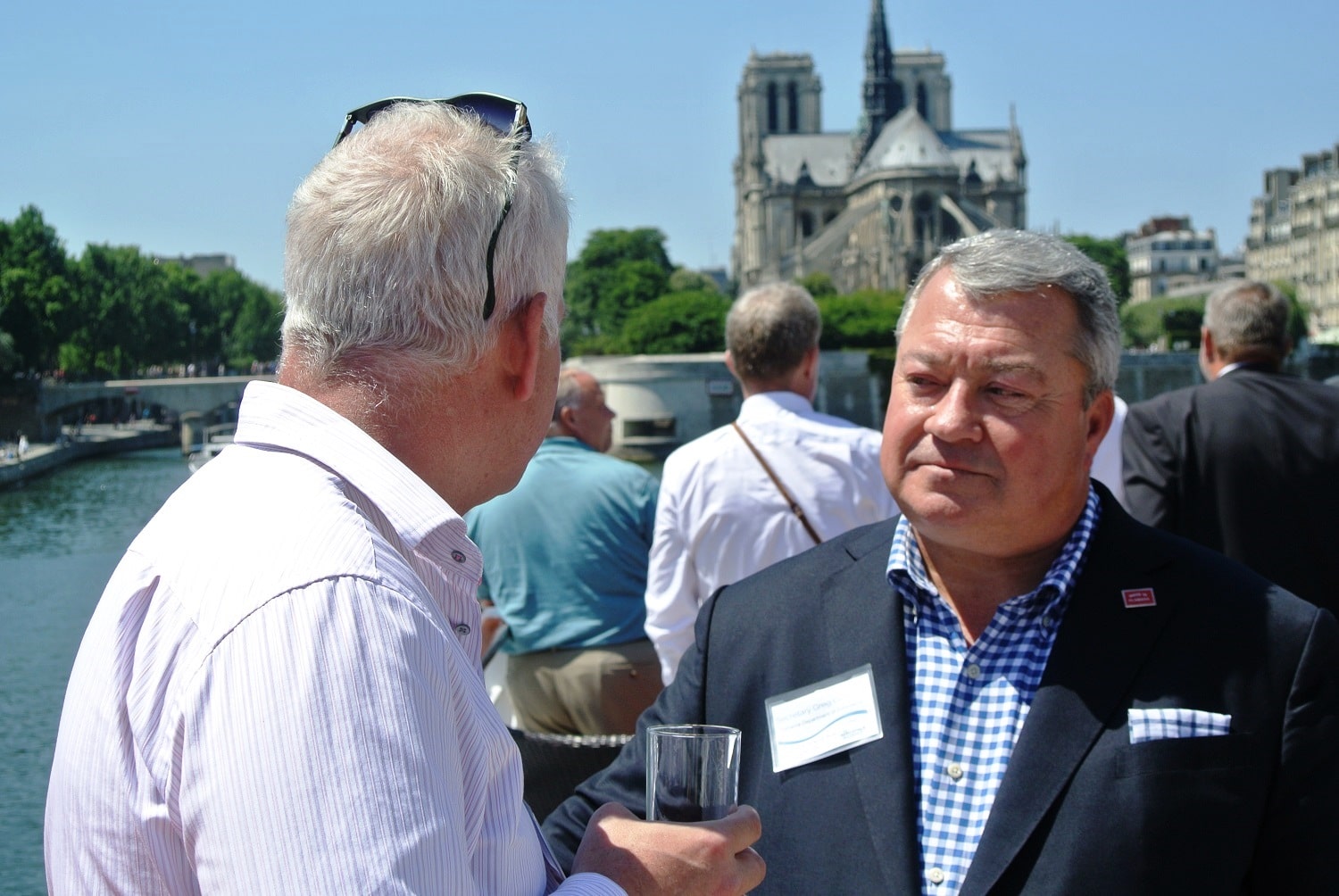 Representatives from Auburn University, the University of Alabama in Huntsville, the University of South Alabama and the Alabama Community College System participated in the air show mission.
"This year, there were more substantive discussions regarding the potential for new investments in aerospace projects that would incorporate next-generation technology and R&D, confirming that Alabama's efforts to leverage our seven research universities and the community college system is being recognized by industry leaders," Canfield said.
At the air show, Ivey and Canfield were joined by economic development specialists and elected leaders from areas where aerospace and aviation are critical economic components. These groups arranged and conducted their own one-on-one meetings at the air show.
These representatives chiefly came from Huntsville, a prominent aerospace hub for space exploration and missile and rocket development; Mobile, home to Airbus' only U.S. aircraft assembly plant and growing aviation cluster; and the Wiregrass, site of the U.S. Army's helicopter pilot training center at Fort Rucker.
Growth prospects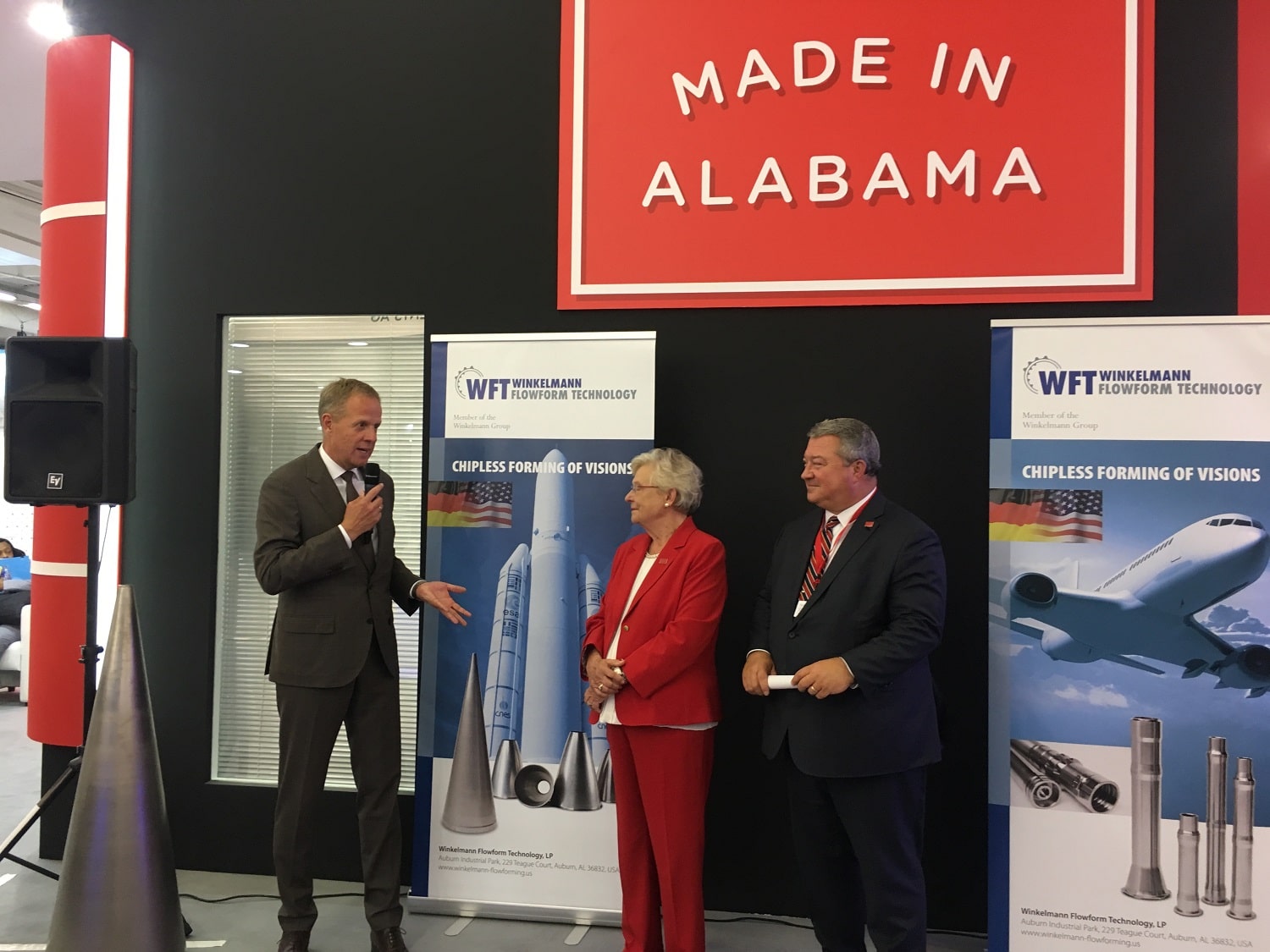 The Paris Air Show also featured a significant industrial announcement for Auburn.
Germany's Winkelmann Group, a 120-year-old family-owned firm, revealed plans for a high-tech metals-forming facility in the east Alabama city that will employ 50 people. The company is investing $12 million in the venture.
"Winkelmann's decision to come to Alabama is significant because the company's high-precision metal-forming technology is very advanced and positions it for sustainable, long-term growth at the Auburn facility," Canfield said.
"Since Winkelmann is a recognized leader in innovation and manufacturing, its choice of Auburn represents a powerful endorsement of the city's advantages for business."
Leadership role
Ivey said her meetings with business executives at the Paris Air Show indicate to her that the industry will continue to thrive in Alabama, which is home to around 400 aerospace and defense firms. Of the 22 meetings, 18 featured company CEOs or presidents, signifying the industry's high level of interest in the state.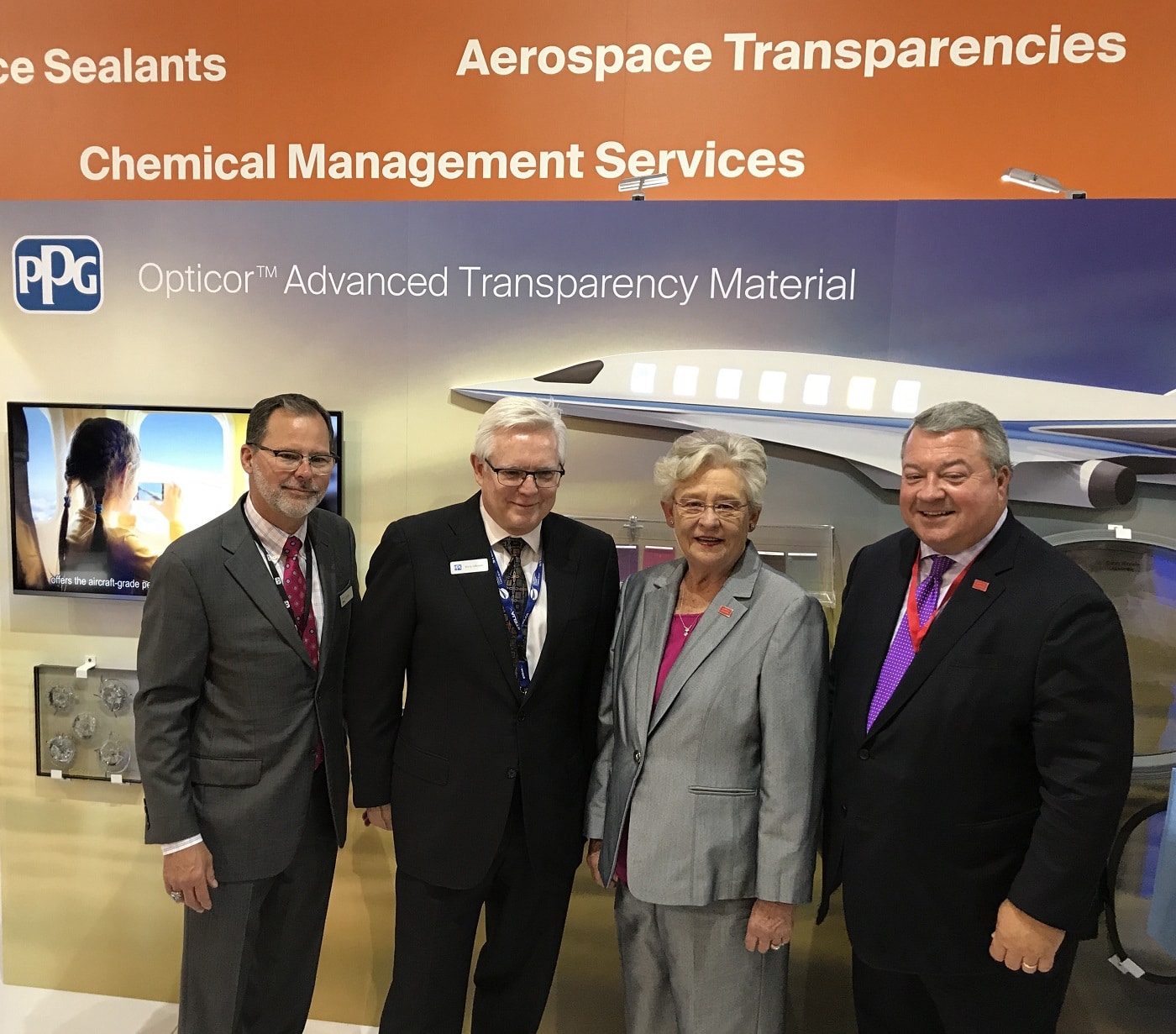 "Alabama's aerospace, aviation and technology sectors are poised to be international leaders well into the 21st century," she said.
The Paris Air Show and its relative, the Farnborough International Airshow, represent the most important aerospace industry trade events, with billions of dollars in business transactions being announced each year. Economic developers say having a presence at these events is critical to efforts to land aerospace jobs and investment.
The event's trade show portion was expected to draw more than 2,000 exhibitors and official delegations from more than 90 countries. Alabama was among more than 20 states with exhibition booths in the U.S. Pavilion.
This story originally appeared on the Alabama Department of Commerce's Made in Alabama website.