Performer: Francis and the Lights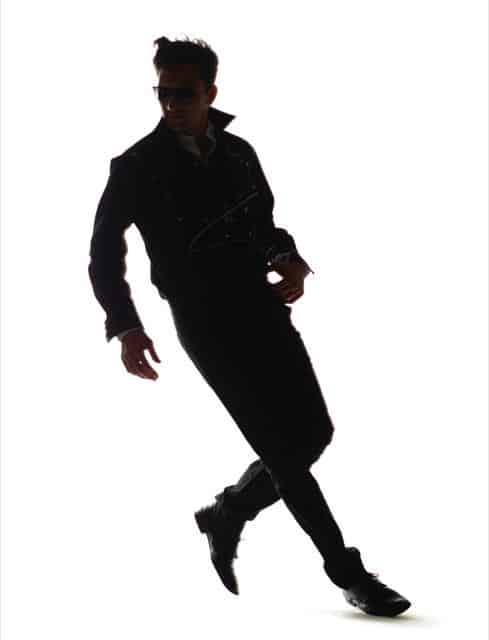 Type of Music: Pop
About: As an artist who has collaborated with iconic stars like Kanye West, Chance the Rapper and Bon Iver, it would be easy for Francis Farewell Starlite to be overshadowed by bigger names. But it is Starlite whose musical project Francis and the Lights is able to have those stars bend to his musical will to create fresh pop music that takes them to new places.
With his minimal '80s pop style, Starlite is both modern and nostalgic in his sound. That minimalism includes "and the Lights," which suggests Starlite has regular band members. However, his Wikipedia page quotes Starlite as saying, "There are no 'members' of Francis and the Lights. It is me and whomever else is involved. Including you." The lights are also said to refer to the lights on the stage and the pixels on a computer screen.
Through the eccentricities, Starlite remains very private and chooses to let his music represent who he is. There is no biography on his website, only videos and an occasional photo.
You can follow Francis and the Lights on Facebook, Twitter, YouTube and Instagram.
Source: Various reports.
Discography: "Striking" EP (2007), "A Modern Promise" EP (2008), "It'll Be Better" EP (2010), "Like a Dream" EP (2013), "Farewell, Starlite!" (2016)
You might have heard: "Friends" featuring Bon Iver and Kanye West or "May I Have This Dance" featuring Chance the Rapper.
Playing at SlossFest: Francis and the Lights will play the Shed stage Sunday, July 16, from 5 p.m. to 6 p.m.
Sloss Music and Arts Festival takes place at the historic Sloss Furnaces in Birmingham July 15-16 and features 40 performers on four stages. Tickets can be purchased here.