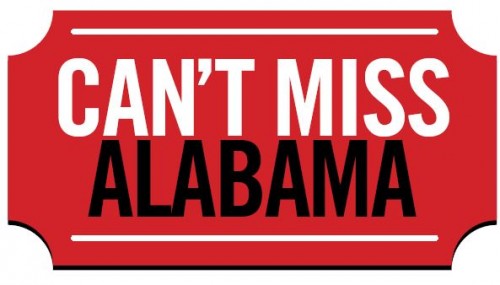 Because summers are special, create a memory that you will remember a lifetime.
PGA's Barbasol Championship
The Barbasol Championship tournament is underway through July 23 at the Robert Trent Jones Golf Trail. See PGA Tour golfers and Alabama professionals for four days of golf, which includes the final round. The gates open at 6:30 a.m. each day and close 30 minutes after play. For the complete list of players, click here. Players are subject to change.
Follow this link for ticket information. To learn more, visit the website.
On Tuesday, the event kicked off with the Alabama Power Junior Clinic.
The Robert Trent Jones Golf Trail at Grand National is located at 3000 Robert Trent Jones Trail in Opelika.
Public parking is at the Auburn Marriott Opelika Hotel and Conference Center at Grand National.
Crape Myrtle Show
Enjoy Jasmine Hill's Crape Myrtle Show through July 30. The 22-acre garden will showcase an array of vibrant crape myrtles. The hours are Friday and Saturday from 9 a.m. to 5 p.m. and Sunday from noon to 5 p.m. Tickets for adults are $10, for children ages 3 to 12 $6 and children 3 and under are free. Photos are allowed.
For more information, email [email protected] or call 334-263-5713.
Click here for ticket information.
Follow the show on Facebook. Jasmine Hill is located at 3001 Jasmine Hill Road in Wetumpka.
"Ragtime"
The Tony Award-winning musical "Ragtime" is underway through July 23 at the Theatre Tuscaloosa. A Harlem musician becomes embroiled in the lives of an upper-class family in the early 1900s in New York City. The musical is based on the book by Terrence McNally.
Click for performance dates and ticket information.
Call 205-391-2277 for details.
Theatre Tuscaloosa is located at 9500 Old Greensboro Road in the Bean-Brown Theatre.
Jazz in the Park 
Listeners of all ages will enjoy the Jazz in the Park concert series Sunday, July 23 at 6 p.m. to 9 p.m. at W.C. Patton Park in Birmingham. The concert series is traveling across the state featuring a variety of concerts. Oli Silk and JJ Sandaverino are the featured musicians for the event. Admission is free.
Click here for the complete schedule.
Call 205-616-1735 or visit magiccitysmoothjazz.com/.
Follow Jazz in the Park on Facebook for inclement weather and other notifications.
Disney's "Mary Poppins"
The Broadway musical "Mary Poppins" is underway through Sunday, Aug. 6 at the Alabama Shakespeare Festival in Montgomery. It's the story of children of a wealthy family who are surprised to have a new nanny take them on a magical adventure. The classic performance will entertain the entire family.
For ticket information, click here or call 800-841-4273.
Follow the event on Facebook.
July Jamz
Have a night out with the family at the July Jamz each Thursday from 6 p.m. to 9 p.m. in July at the Springdale Estate in downtown Andalusia. Local artists will perform a variety of music.
Admission is free.
Follow the July Jamz on Facebook.
The event is at 505 E. 3 Notch St. in Andalusia.
SunFest
Alexander City's 5th annual Sun Festival is underway through Saturday, July 22 at Strand Park in downtown Alexander City. The family-friendly event includes a pie baking contest, 5K run, trivia night, band battle, car, jeep and motorcycle shows, dog parade and more. The festival will feature the Moon Taxi band at 7 p.m.
Follow SunFest on Facebook.
Click for concert tickets.
Visit www.alexandercitychamber.com for more information.
Gates will open at 6 p.m.