Holmsted Fines, Birmingham
The Maker: Rebecca Williamson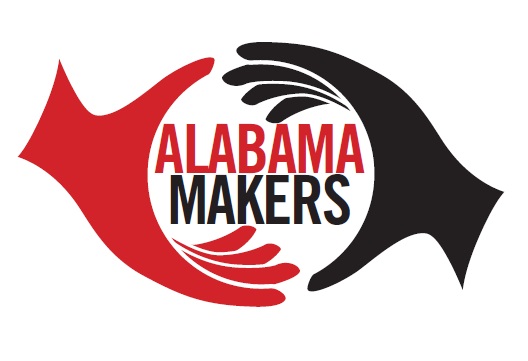 Rebecca Williamson is on a mission to make chutney as commonplace as ketchup. The relish with a wide range of uses is popular in other countries, but is less known here.
Williamson fell in love with green tomato chutney while training at Le Cordon Bleu culinary school in London and started developing her own recipes.
"When I came back to the states, I couldn't find anything like it," she said. "So I started making it in my kitchen. About four years ago, I had a friend of mine convince me that it was worthy to be on the public market."
She launched Holmsted Fines and has added peach, balsamic red onion and apple jalapeno to her lineup of chutneys.

Holmsted Fines is an Alabama Maker from Alabama NewsCenter on Vimeo.
Traditional uses pair chutney with cheese trays, but Williamson said they can be used on meats and in pasta dishes. The versatility can be found in recipes on Holmsted Fines' website.
"We want America to become familiar with chutney," Williamson said. "We're going to start right here in Birmingham, Alabama, and we hope as we keep spreading out further and further and further that when people think about chutney, they think about Holmsted Fines chutney."
The product: Chutney available in green tomato, peach, balsamic red onion and apple jalapeno flavors. Available in 12-ounce jars ($9.99) and 5-ounce jars ($5.50)
Take home: A trio of the original chutney lineup (green tomato, peach and balsamic red onion) in 5-ounce jars for $13.95.
Visit: https://www.holmstedfines.com/ or email at [email protected]