History is at root "his story." Someone must tell it and have it recorded for others to have access to it, share it and know it. The Ballard House Project held its "Gather for Community Conversations" July 28 as part of such a discovery.
Founded by Majella and Herschell Hamilton, The Ballard House Project has held several conversations in an effort to discover the history of Birmingham's black community before the civil rights movement.
The project was formed to restore and renovate the Ballard House, built by an African-American physician in the 1940s, and to gather information and educate the community about Birmingham's early African-American history.
"What we are doing is highlighting the African-American history in the city of Birmingham in the decades leading up to the civil rights movement, because what we have found historically is that many people know about the movement, but not many people know about the history of the community and how it evolved prior to that time," Herschell Hamilton said.
The "Community Conversations" covered a wide variety of topics, Hamilton said: "conversations about early history in Birmingham, the early business community at the turn of the 20th century, the progress in African-American businesses, … the cuisine and the heritage of food and family gathering, and economic empowerment issues in the city of Birmingham."
Before the movement
The "Community Conversations" took place at the Linn-Henley Research Library, a fitting place for conversations steeped in history.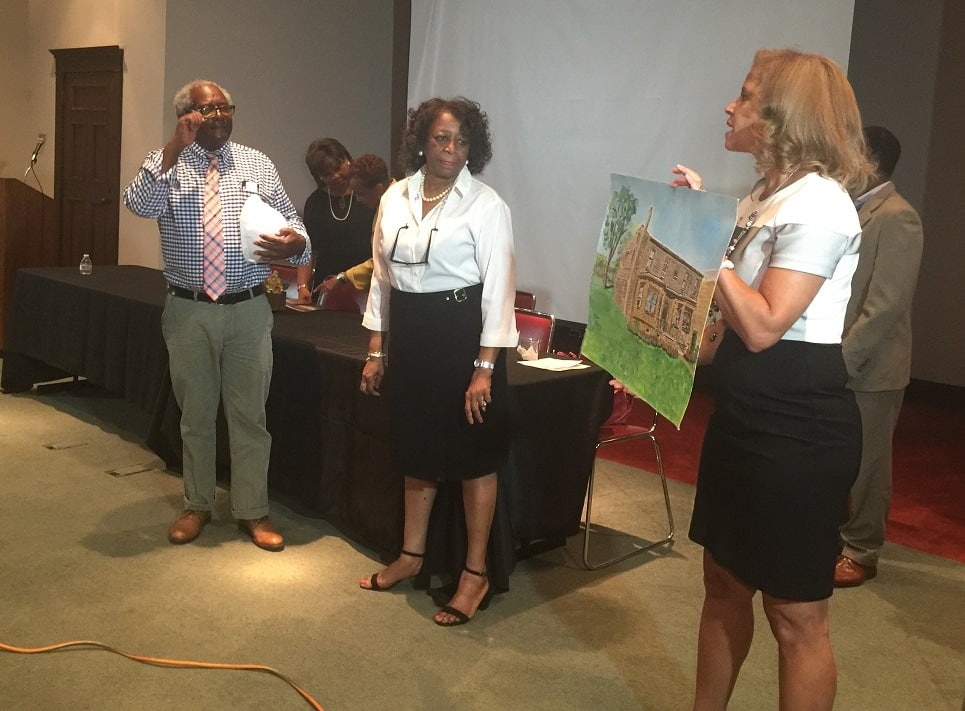 "Previously we have had community conversations that have focused on specific industries or specific communities," Hamilton said. One conversation, for example, focused on the Smithfield community. Another, based on extensive research and interviews with surviving relatives, covered Birmingham's early black physicians, the first of whom came to Birmingham in the 1890s, he said.
During the most recent session the question was asked, "How can we ensure the history is passed on when so many young parents do not know their history to share with the children?"
Hamilton suggested some form of education outside school hours may be necessary, patterned after Hebrew school that teaches Jewish history, or the Saturday school that the Children's Defense Fund held years ago. "If we can't change the curriculum in schools to know the history that you all have been talking about — which is a rich history that every student in Alabama needs to know — then we are going to have to deliver that history to them in some form or fashion," he said.
Resourceful forebears
The Ballard House Project plans to bring early African-American history into schools to enrich youths with knowledge of themselves and the community they live in.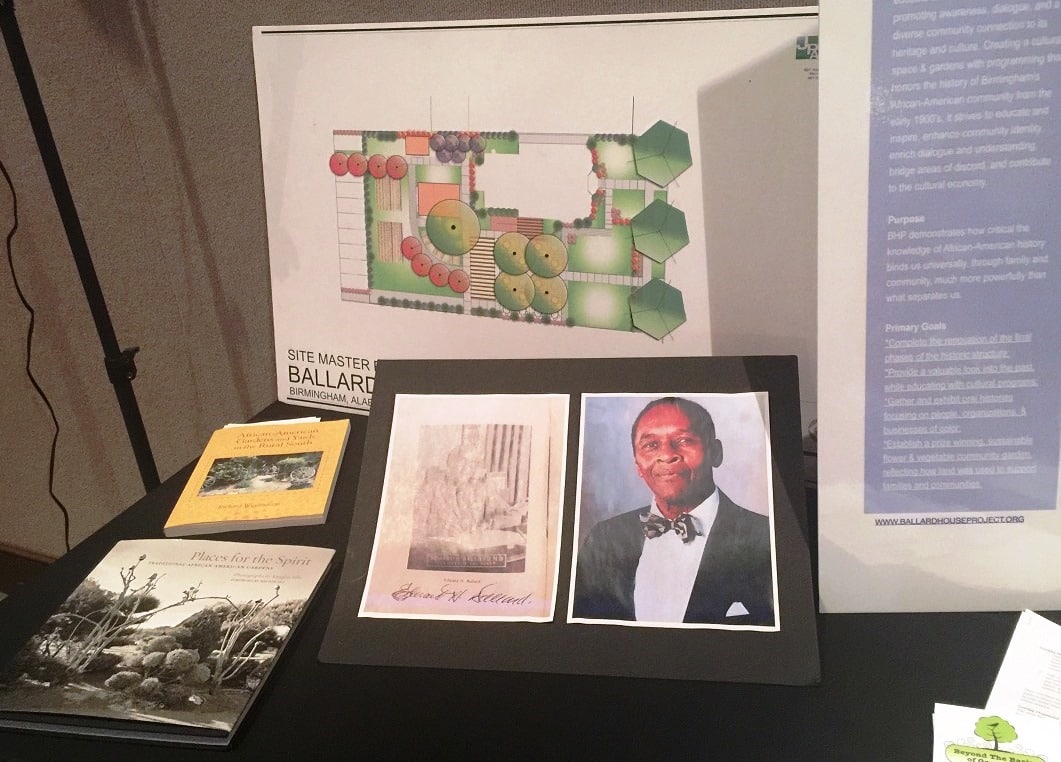 The Ballard House leaders also want to make sure the information they're gathering through oral histories and community conversations is shared with students not only in the Birmingham school system but also the surrounding suburban school systems, because it's important that the broader community know African-American history, Hamilton said.
Majella Hamilton, Ballard House executive director, has been having conversations with local schools about after-school programs as well as about incorporating some of the local African-American history into their curriculum, Herschell Hamilton said. "The amazing things that were being done by that group of people in this community need to be known and appreciated."
Black businesses formed during the 20th century can be referenced as examples of successful businesses.
"Jamison Davis, during his segment, was talking about early African-American business. He identified and talked about specific businesses that were formed and ran successfully during the turn of the 20th century. It was really interesting to see how folks in our community came together (and) pooled money, resources and talent to create significant businesses. He also talked about how strategically businesses functioned even in a segregated society," Hamilton said.
One tailoring business, for example, had skills that some of the city's department stores valued, even though the tailors themselves couldn't have shopped in those stores. The department stores sent their customers' clothes to the African-American tailors to be altered. "Even during that period of time, African-American businesses were enterprising and resourceful," Hamilton said.
"What we will do is take that kind of information and ensure that we bake it into the program so that people will know about that level of resourcefulness and make it relevant to issues that occur in the marketplace today."
More to come
You can expect to see more from The Ballard House Project in the coming months.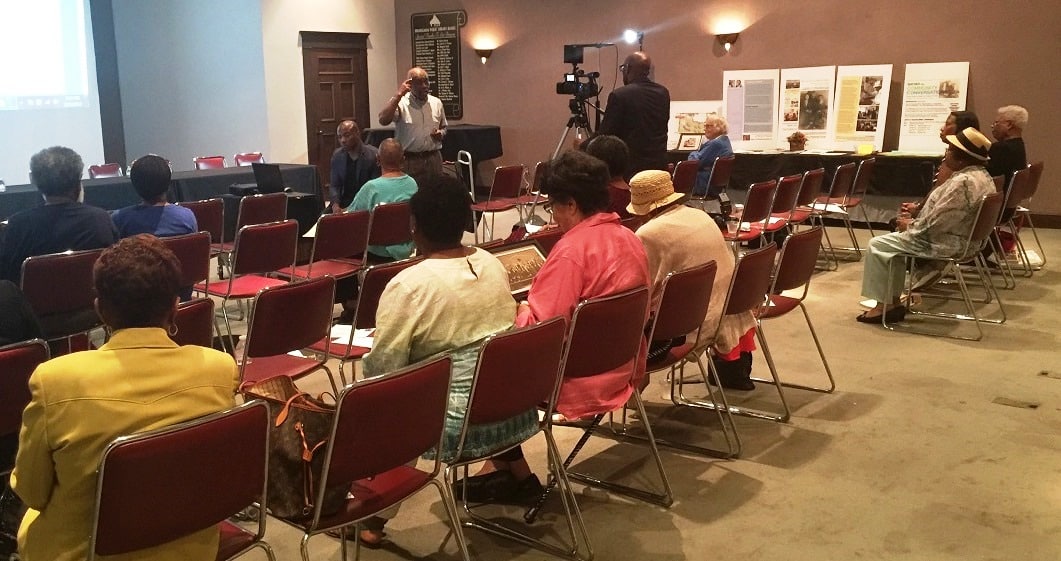 "During the fall, sessions at the school will begin," said Hamilton. "We have these periodic events we call 'Gather at the Ballard House.' We have a speaker who comes and addresses the group about a specific topic relevant to some historical aspects in the community and makes it relevant to contemporary issues."
History has been shared at the gatherings both about and by some of the influential people in the city's African-American history.
"Gather Luncheons" featured Richard Arrington, Birmingham's first black mayor, who served from 1979 to 1999 and shared "war stories" of his experience. Former Jefferson County Circuit Judge Helen Shores Lee and her sister talked about their days growing up as civil rights lawyer Arthur Shores' daughters.
"Gather Dinners" with businessman Barry Johnson covered his experiences working with the Obama administration and how relationships, commerce and funding are important.
"We need to utilize all of those things in order to create thriving and successful businesses. We are looking forward to more of those 'gather' events in the upcoming months," Hamilton said.
Once the history shared in conversation is researched and verified, the Ballard House Project documents and distributes it via various media.
"We are going to take that information and create podcasts, video clips and other forms of content that we can distribute throughout the community and distribute to news and media organizations, distribute to the local corporations so that people over time gain the rich knowledge of the rich history that exists within the community," Hamilton said.