Alabama just may be serious about tackling two of the biggest economic development issues facing the state today – education and infrastructure.
A key step is having the executive and legislative branches on the same page.
At last week's Economic Development Association of Alabama summer conference, Gov. Kay Ivey revealed her economic development agenda would focus on those two areas. Two days later, Sen. Del Marsh, president pro tem of the Alabama Senate, spoke to the same body and emphasized the same two critical issues.
However, Marsh said it will likely be the 2019 legislative session before comprehensive education reform will be passed. The reason?
Marsh, who was recognized as EDAA's Legislator of the Year, said he is convening educators to draft the plan, which likely will not be ready until next year. The good news, he said, is that the next elected governor should come into office with a plan in place.
Marsh said he hopes there will be a litmus test for upcoming elections to determine if candidates support education and infrastructure plans with economic development components.
Marsh had more to say about infrastructure, pro-business legislation and the new and improved state historic tax credit. Watch the video below to see what he had to say.
Alabama Senate President Pro Tem Del Marsh on economic development and business-friendly legislation from Alabama NewsCenter on Vimeo.
You can read our story on what Gov. Ivey had to say here.
Be sure to read our story on what Alabama Commerce Secretary Greg Canfield had to say.
Also, Birmingham Chef Chris Hastings brought a new culinary approach to economic development. You can read more about that here.
High praise from an industry expert
While there are economic development issues that Alabama has to address, state leaders are gaining attention for their innovative efforts to align the state's workforce development initiatives with education and the private sector.
Mike Mullis is president and CEO of J.M. Mullis Inc., one of the world's leading site selection consultants for major economic development projects.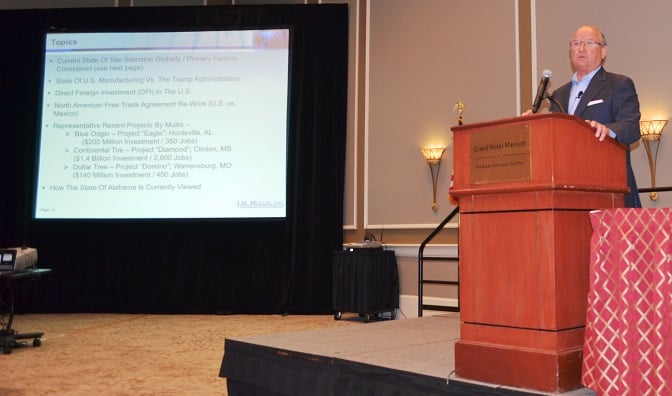 He told EDAA members that Alabama is ahead of others states in using industry to help direct high school, two-year college and four-year college curriculums to fill workforce needs, as well as in the development of the private-sector-driven Alabama Workforce Council.
"What you are doing is so phenomenal and it's being watched globally," Mullis said.
Mullis said when he gives presentations in other states, he uses Alabama as an example of what can be done.
With the newly revised Alabama Jobs Act, Mullis said the state is in a strong position to compete with other states in incentives offered to businesses and industry. But more than the tools the state has to use when it comes to incentives, it's the approach that is making Alabama stand out, Mullis said.
"What you have to understand about the incentives side is it's not about what you can give me and it's not about what I can take," Mullis said.
He said that Alabama leaders are willing to ask what a prospect needs when it comes to incentives, not just offering a blanket package of tax breaks and rebates. He said incentives used to be seen as gravy on top of the actual deal. Now, incentives are becoming more of a differentiator when two states or two sites meet the same requirements.
But that doesn't mean Alabama is doing everything right, Mullis said. Its biggest detriment is a lack of large, developed industrial sites. Companies today are looking to move quickly with construction when a decision is made. Alabama doesn't have many megasites ready to build on, he said.
"What I see now in the state of Alabama is more of a cooperative spirit than ever before," Mullis said. "What I don't see is product."
Mullis said his firm works with several companies each year that consider, and often choose, Mexico over sites in the U.S. He said Mexico has emerged as a formidable competitor and a valuable trade partner to Alabama and other states.
However, since the election of President Donald Trump, Mexico projects have dried up and many companies that were considering Mexico are now looking in Southern states.
Mullis said an aerospace company that three months ago was about to announce a site in Mexico for its plant with 1,200 jobs is now looking at Alabama and other states.
Anatomy of a deal
Some of the best information Mullis shared with EDAA had to do with the things Alabama did right to win Blue Origin, the spaceflight company started by Amazon founder Jeff Bezos.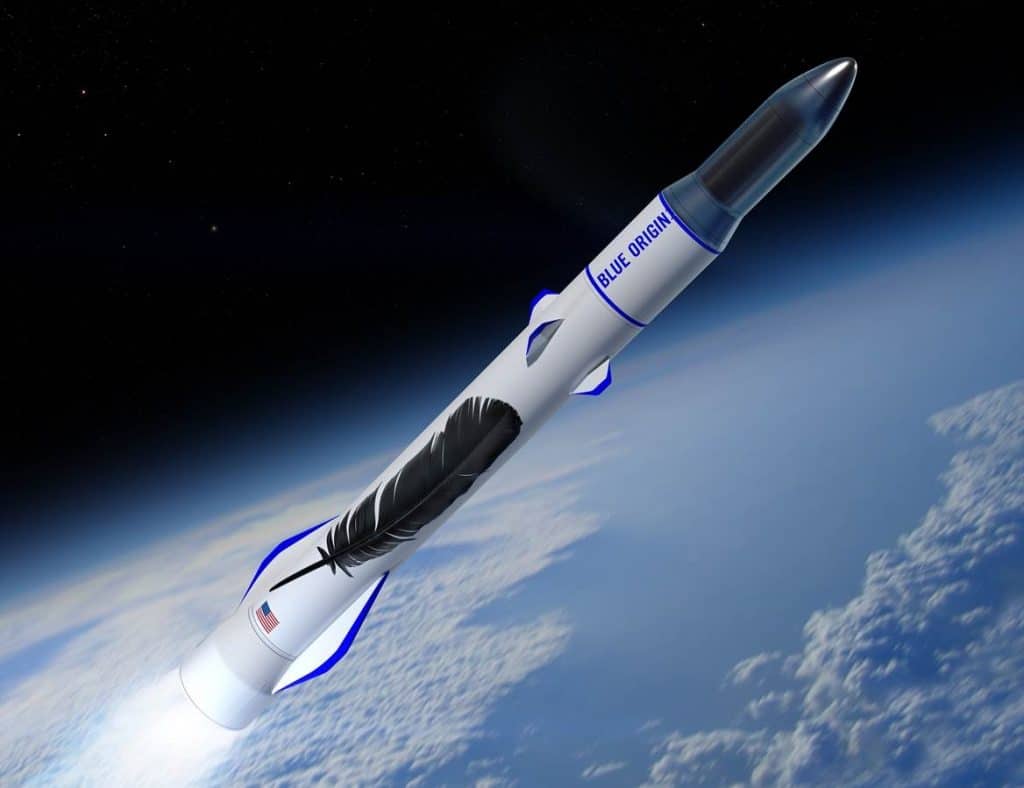 Mullis' company was site consultant representing Blue Origin on the $200 million rocket engine project.
Huntsville's Cummings Research Park beat 22 other states for the project, which will have 350 high-paying jobs.
Mullis said Alabama had to overcome some image problems to win the project – not so much that there is a negative image but more that there is much about the state that remains unknown outside of the South.
"Unless you're talking about football," Mullis said.
But Mullis said Alabama separated itself from the other states in the way it dealt with Blue Origin leaders.
"Alabama gets it," Mullis quoted Blue Origin's leadership as saying. "They listened to what we needed."
Blue Origin plans to build BE-4 rocket engines in Alabama once it is awarded a production contract with United Launch Alliance for the New Glenn rocket.
Officials can hope that some day soon, Jeff Bezos will shoot a similar video for his Instagram page as he did for the Blue Origin rocket assembly plant in Florida.
Remembering Regina
This was the first EDAA summer conference without Regina Pickron. The longtime staff member and backbone of the organization died in December.
But her presence was certainly felt.
EDAA announced a scholarship for her daughter, MaKayla. Jim Searcy, executive director of EDAA, presented a tearful MaKayla with the gift.
Joe Sumners, executive director of the Government & Economic Development Institute at Auburn University, announced they would be awarding a Regina Pickron Memorial Scholarship each year for an economic development professional to attend the institute.
Mike Tomberlin is editor of Alabama NewsCenter and a veteran journalist who has covered economic development and business in the state for more than 20 years. Tomberlin's Take is a column where he takes a closer look at a business or economic development issue.