If you live in Birmingham, you probably have met Donnie Goodin, aka "The Candy Man."
It may have been in front of the Western Market on Highland Avenue or beside The Fish Market near UAB. If you work in downtown Birmingham, you've probably seen him near the Chick -fil-A on Fifth Avenue North.
He is one of Birmingham's most inspirational and hardest-working residents.
Last year, Goodin's longtime friend, Johnsey Ruggerio, helped start a GoFundMe campaign to purchase a specially equipped van, built by High Tech Mobility in Hueytown, to transport Goodin to the many locations where he sells candy. His old van was on its last legs.
The fund took a few months to get traction, but once word spread about the fundraiser for Goodin on local social media, contributions started to pour in.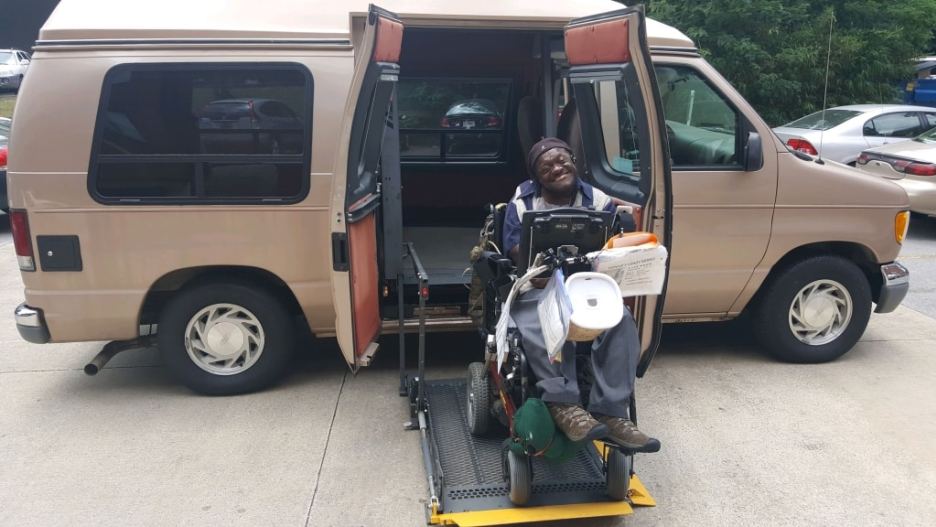 Now, almost exactly a year since the GoFundMe campaign was launched, 612 people have raised $22,175, enough to buy a used van and set a little money aside for living expenses.
Goodin and his friends are grateful to all the donors and supporters.
He still needs some help.
Goodin's GoFundMe campaign has now been turned into a living expenses campaign. The money raised will help cover the costs of his caregivers, which enables him to work every day selling his candy all over town.
Here is the description from the GoFundMe page about Goodin, his expenses and the updated campaign:
"Donnie, aka 'The CandyMan,' has been selling candy on the streets of Birmingham for over 40 years. Although he receives government assistance it isn't enough to cover the almost 24/7 caregiver costs he has.
"Donnie is 63, has no family in the Birmingham area and pays caregivers to take care of him. This is the main reason you see him out practically 7 days a week working and riding the streets.
"Donnie just raised $18,000 through so many gracious givers for a used handicap van. What a blessing that was since his old van was on its last leg. Donnie would now like to convert his GoFundMe account to help pay for his living expenses, namely his caregivers. It's an avenue for people to help him electronically.
"All funds are deposited directly into Donnie's bank account as it is tied to his GoFundMe account.
"On behalf of Donnie, thank you and God bless!"
To participate in Donnie Goodin's GoFundMe campaign, click here.
This story originally appeared on the Bham Now website.