Chris Willis, formerly the defensive coordinator at North Alabama, is set to begin his first season at the helm, taking over after Bobby Wallace completed his second stint in Florence.
"In some ways, I don't really feel very different," Willis said. "I had a lot of responsibility that was given to me over the last two years from coach Wallace. Overall, it feels really similar. The only difference is now I have to make the final decision."
Willis takes over after a season to remember as the Lions reached the Division II national championship game, falling 29-3 to Northwest Missouri on a frigid, snowy day in Kansas City, Kansas.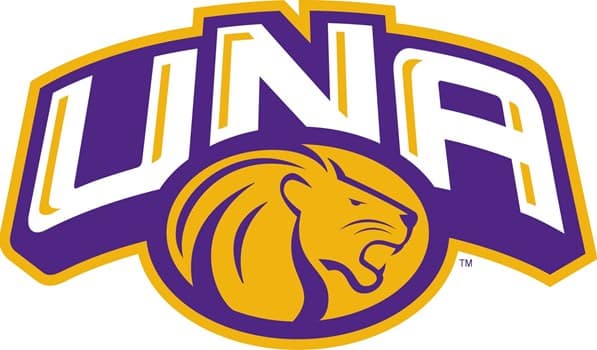 "Unfortunately, we didn't get to play in great weather, or indoors," the new head coach said. "It was a shame that we both had to play in those conditions."
The college football season is fast approaching and Alabama NewsCenter is your guide to kickoff. North Alabama is next up.
Alabama NewsCenter: What is the outlook for this season?
Chris Willis: The biggest challenge that I've got and my staff has got is we've got about 63 new football players. I want to say 33 lettermen went out the door and they were all guys who were in Kansas City. We've got a new identity as far as our personality, not as far as what we do on offense and defense. I'm not really worried about depth charts or who's going to start. I want to get this team to mold as one, as a family. Our new players outnumber our returners. Right now, it's all about bonding.
ANC: What is your team's strength?
CW: Right now, we've got a strong wide receiver corps with Dre Hall, All-American, coming back. In my opinion, I think he's got a chance to go to the NFL. Then we threw some pieces around him. That's only going to make him better. When we line up to play, they can't just focus on shutting him down solely. I feel like we've got some other weapons with Delvon Carpenter coming back, and Hagan Scott. We've got a veteran group at wideout but we've got to get them the football. At the end of the day, we've got to be able to throw the football. The (job of) quarterback is up for grabs and it's between Blake Hawkins and Rico Bruton. We've got other guys but it's Blake Hawkins' job as of today. We've got to be able to get those guys the ball. Wide receiver, that's our strength offensively. They're only as good as our quarterbacks. Offensive line, I feel like we did a great job of building that up over the offseason. I feel we're deeper with a lot more depth at that position. With Terence Humphrey coming back at running back, who had an ACL last year, that's going to make it a lot easier for the running backs. The strength is pretty much all over the offensive side of the ball. We've just got to find out which quarterback can lead the show over there.
ANC: Who are your team's standouts?
CW: Offensively, Dre Hall, who I've mentioned at wide receiver. Defensively, Dorsey Norris, a safety, was with us last year. They've both been selected all-conference. Our long-snapper, I think, by far is the best in our conference if not all of Division II and that's Wil Lovelace. We've got a center, Lance Harrod. He's our lead guy on the O-line. He runs the show. Then there are a lot of guys we've got a lot of expectations on. At interior D-line, we've got two returners who play at nose – Freddie Reed and Eddquerion Harris. We've got some transfers who came in – Tanner Fink from Kentucky, a tight end, Rico Bruton, who we're looking at, Jalen Dread, a linebacker from South Caroline, another linebacker, Joshua Amanfo, who we have high expectations on. And Delvon Carpenter. He was here two years ago at wide receiver and had a real good year, made all-conference. Academically he got hit with grade issues. He's been out for two years and he's rusty but I already see signs where he's going to be back to old form.
ANC: What game do your fans have circled on your schedule?
CW: I would say the West Georgia game over there at their location. I say that because of the way the game ended last year. They came in third in the nation, I believe it was. They basically were supposed to be the team playing for the national title. Of course, they missed that kick and we won the game. We go to Valdosta our second game of the season. I would think that's a game (fans might circle). The history between North Alabama and Valdosta has always been huge and it's always some exciting games. That would be another game they would circle.
ANC: What is your lingering question?
CW: Really, it's about the quarterback, who's going to be the guy? We're a school that's nationally known and usually ranked. Year in and year out, we put out a lot of great players. But everybody wants to know who the triggerman is. We feel good about the guys we've got. Somebody's got to step up and show us they want to be the guy. At the end of the day, we may have to play with two, if that's the way it has to be.