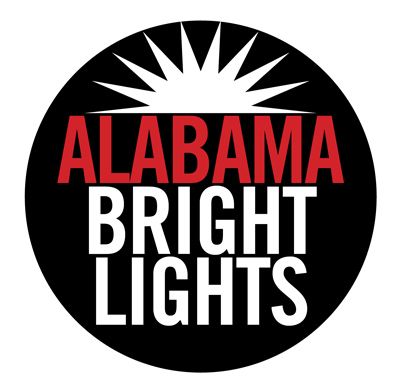 The school year began a few weeks ago. What better time to look up some teacher quotes?
"Let us remember: One book, one pen, one child and one teacher can change the world." – Malala Yousafzai
"It is the supreme art of the teacher to awaken joy in creative expression and knowledge." – Albert Einstein
"The task of the modern educator is not to cut down jungles, but to irrigate deserts." – C.S. Lewis
"The teacher who is indeed wise does not bid you to enter the house of his wisdom but rather leads you to the threshold of your mind." – Khalil Gibran
Then you meet a teacher who gives you a gem like this one from Stephanie Kidd, a teacher at Lipscomb Elementary School on the west side of Birmingham:
"I love to see their faces when they're discovering things for themselves and when they are investigating and following a question through. That look on their face when they share it, and you get to see that pass from student to student. It gives you a fire inside," she said.
Alabama Bright Light: Stephanie Kidd teaches to enlighten and enrich children from Alabama NewsCenter on Vimeo.
Kidd has been a teacher for 18 years, 14 of them in Jefferson County. The fourth- and fifth-grade combined class teacher at Lipscomb Elementary loves to talk about her students.
"We have a variety of skills and levels of achievement with our students. They are very interested in self-direction, they want to investigate, solve problems, and I just serve as a facilitator for them," Kidd said.
Some people might wonder why they are on this planet. Not Kidd. Her mission is easy to see and easier to feel in the classroom. When I asked Kidd to gather a few of her students for a group shot, they hugged while posing for the picture. Then I noticed Kidd tearing up.
"I love these kids so much. They give me so much joy inside," she said, wiping her tears.
Leave it to a teacher in the middle of a neighborhood where police cars are Humvees to exemplify the true meaning of teaching. The students did what she wanted before she even asked. They live to shine in her class, then they carry that shining outside the class. That's what she lives for. Kidd is the perfect example of an unsung hero who goes above and beyond what's required.
"Examples of where we go above and beyond the curriculum first includes teaching two grades together, because we have to meet the standards for both grades. I try to find different ways to reach each student and know them deeper," Kidd said. "We work through different types of games, blogging. We work on web pages together. We have a class garden that we work on. I'm just trying to broaden their horizons. None of these activities are required. They are activities that I believe draw their hearts and minds toward learning."
Drawing the students' hearts and minds toward learning. You don't hear that every day.
Stephanie Kidd has no doubt she has found her true mission teaching a combined fourth- and fifth-grade class at Lipscomb Elementary School. (Karim Shamsi-Basha/Alabama NewsCenter)
Most of Kidd's students are African-American or Hispanic. She loves that environment and considers it a privilege. The ability to solve problems is what she hopes they attain before leaving her class.
"I love public school because you get to sample all the different types of students and cultures that you just don't see in private schools," Kidd said, "I work within the standard set of Common Core curriculum, but we also look for real-world issues to get them interested in solving problems outside of the classroom."
Many of us can remember a teacher who had a pronounced impact on our lives. Kidd hopes she has that kind of influence on her students.
"Teaching this class with these kids is fulfillment on the deepest level. It lets me go back to when I was young, having challenges and learning how to reach kids around me," Kidd said. "Being able to give them love, give them structure, give them the chance to be successful in life and to make them be all they can be. I am here to be a part of their lives and to have them go back and say, 'This is where I became who I am. This is who I can be.'"
One more quote from Kidd sums up why she does what she does, and why thousands of teachers across Alabama work a huge number of hours and get next to no recognition.
"I just love my kids."
Alabama Bright Lights captures the stories, through words, pictures and video, of some of our state's brightest lights who are working to make Alabama an even better place to live, work and play. Award-winning journalist Karim Shamsi-Basha tells their inspiring stories. Email him comments, as well as suggestions on people to profile, at [email protected]