History is the theme as the college football season kicks off in earnest this week.
No. 1 Alabama faces No. 3 Florida State in Atlanta's new Mercedes-Benz Stadium at 7 p.m. on Saturday on ABC.  It is what's believed to be the best opening game matchup ever.
"I think this is a great opportunity for our team to play in a great environment, a new stadium, in Atlanta, against one of the top teams, no doubt, in the country," Crimson Tide coach Nick Saban said during his Monday press conference. "Florida State has a lot of returning starters on both sides of the ball, especially at skill positions."
The Crimson Tide has become accustomed to being in this position after knocking off Wisconsin in the 2015 opener and USC to begin 2016. Saban said the challenge assures everyone will give his best effort in offseason preparation.
"Players are really looking forward to playing against a really good opponent and challenge themselves to put themselves in the best position to be able to have success against a very good team," he said. "The second thing is it shows you where your team is. You could play a lesser opponent and not play really well and not really find out exactly where you are and who you are and what you need to do to fix it. When you play a challenging team, you find out most of those things about your team."
On the subject of history, few kickoffs will be followed as closely as the 2:30 p.m. kickoff at Legion Field between Alabama A&M and UAB. The Blazers shuttered their football program after the 2015 season only to have it brought back on a wave of new-found fan – and corporate – support.
UAB coach Bill Clark talked about dealing with the excitement of The Return during his first game week media luncheon in two years.
"We've been talking about it for so long and people ask us over and over how we get these guys ready and I think we've pointed to this week," he said. "It's coming and that clock is ticking and while it has seemed like forever it'll be here before we know it. We make the most of our time and now here it is and I think it is an enjoyment for our guys, this is what they have been working for.
"We've just got to stay focused on the job at hand," Clark continued. "As we say, if we're playing in a parking lot or in a stadium full of people, it should be the same to us. We want them to enjoy the history and know that this is something they can look back on and will be a special moment."
You'll have to excuse A&M coach James Spady if he'd rather the return begin with a loss to his Bulldogs.
"It's an important game for us because we feel like Birmingham is home," he told Alabama NewsCenter. "We're going to go down there and play a Birmingham team, an FBS team. We want to show up well, really give some pride to our folks and go out and compete against a team that should be better than us."
Gus Malzahn's Auburn Tigers begin their 2017 campaign by hosting Georgia Southern at 6:30 p.m. on the SEC Network. While many are anxious to see Baylor transfer quarterback Jarrett Stidham in live action, defensive coordinator Kevin Steele's interest will be in how his unit deals with the Eagles' triple option attack.
In other college action:
Jacksonville State: The Gamecocks got a jump on the start of the season as they knocked off Chattanooga 27-13 last week. They're off this week before stepping up to face Georgia Tech at 11:30 a.m. on Sept. 9 in Atlanta.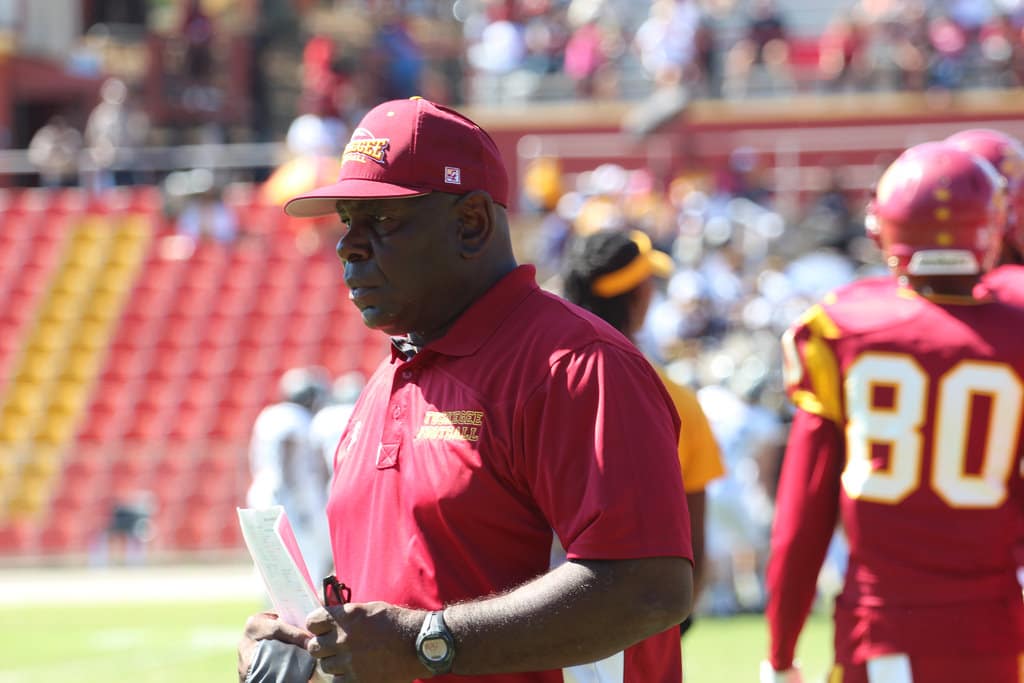 Kennesaw State at Samford: Speaking of getting a jump on everyone, the Bulldogs open this football weekend as they host the Owls at 6 p.m. Thursday, Aug. 31, on ESPN3.
Texas A&M-Commerce at North Alabama: Also getting a jump on the weekend are the Lions, who host another set of Lions at 6 p.m. on Thursday, Aug. 31. It will be the first game for Chris Willis, the former UNA defensive coordinator who took over after Bobby Wallace completed his second stint in Florence.
West Alabama at Lenoir-Rhyne: The Tigers travel to Hickory, N.C. to face the Bears at 6 p.m., Thursday, Aug. 31.
Tuskegee at Alabama State: The Hornets entertain the Golden Tigers at 7 p.m. Saturday. The teams last played in the opening of The ASU Stadium before a sellout crowd on Nov. 22, 2012, in the 89th Turkey Day Classic. "It's going to be a battle," ASU coach Brian Jenkins said. "It's a great football game to start the season off. I'm excited about it. I'm looking forward to it."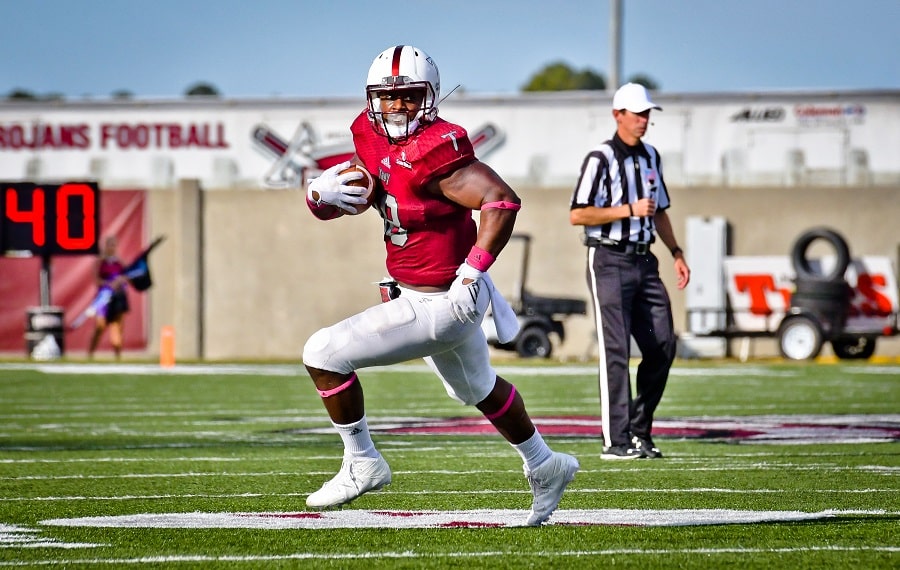 Birmingham-Southern at LaGrange: The Tony Joe White coaching era begins in earnest for the BSC Panthers. They'll be in LaGrange, Ga., at 2 p.m. Eastern on Saturday as they face another breed of Panthers.
Guilford at Huntingdon: The Quakers visit the Hawks at 1 p.m. Saturday in Montgomery.
Miles at Alcorn State: The Golden Bears take on the challenge of an FCS program at 6 p.m. Saturday in Lorman, Miss. "It's big for our institution, playing an FCS school and seeing how we match up," coach Reginald Ruffin said.
Troy at Boise State: The Trojans get to measure themselves against one of the best Group of Five teams in the country at 2:45 p.m. Saturday. "Are we to their level?" coach Neal Brown asked. "Do we still have a ways to go?"
South Alabama at Ole Miss: A year after shocking Mississippi State 21-20, the Jaguars return to the Magnolia State to face the Rebels at 11 a.m. on the SEC Network.
In high school action on Friday:
Class 7A: Spain Park, ranked No. 7 by the Alabama Sports Writers Association, travels to Class 6A No. 8 Muscle Shoals.
Class 6A: No. 1 and defending state champion Ramsay opens at No. 6 Pinson Valley.
Class 5A: No. 10 Brooks is at Class 4A No. 6 Fayette County.
Class 3A: No. 5 Gordo visits Class 2A No. 2 Aliceville.
Class 1A: No. 9 Notasulga heads to Class 2A No. 3 Lanett.
AISA: No. 1 Autauga Academy is at No. 2 Bessemer Academy.