Former SEC Commissioner Mike Slive is joining with his old friend Paul Finebaum of the SEC Network and sports talk radio to kick off what Slive said is "the beginning of the end of prostate cancer."
Finebaum is playing hooky from his show today to be in Birmingham as Slive kicks off the Mike Slive Foundation for Prostate Cancer Research. He will emcee a kickoff event tonight.
"The goal is to create a foundation that lasts for a very long time, beyond my time," Slive said. "So we're going to work very, very hard to make a dent and provide the doctors the kind of funding that will allow them to deal with the kind of equipment and the kind of experimentation that reaches the goal. Tonight is the beginning of the end of prostate cancer. You have to be optimistic."
Ed Meyerson was inspired to start the Mike Slive Foundation after watching his father and Slive battle the disease. He approached Slive to attach his well-known name to it and become involved.
"I had a pretty rough go with cancer," Slive said. "When I was asked if this foundation could use my name, I said, 'You know what, it's a contribution I can make because I don't want any other man to go through what I went through.'"
Paul Finebaum and Mike Slive talk about the Mike Slive Foundation and founding of the SEC Network from Alabama NewsCenter on Vimeo.
Slive said 161,000 cases of prostate cancer will emerge every year and 27,000 men will die from it. After skin cancer, it is the second most common cancer among men and the leading cause of cancer deaths among men.
"Our goal is to start the end of prostate cancer," he said.
With September being Prostate Cancer Awareness Month, Slive wanted to hold a kickoff event and invite his old friend Finebaum.
Finebaum hosts a show every weekday on the SEC Network from 2 p.m. to 6 p.m. in Charlotte, North Carolina.
Finebaum's response to Slive: "Do you think you can pull some strings and get me the night off?"
Considering Slive was the commissioner who founded the SEC Network and knew everybody in charge, freeing up Finebaum was easy.
But Finebaum said in all seriousness, he would have been there for his old friend regardless of the circumstances.
Finebaum remembers when he found out about Slive's diagnosis.
"It was a big shock," he said. "When the news came it was one of the worst moments I can ever remember when I heard about it."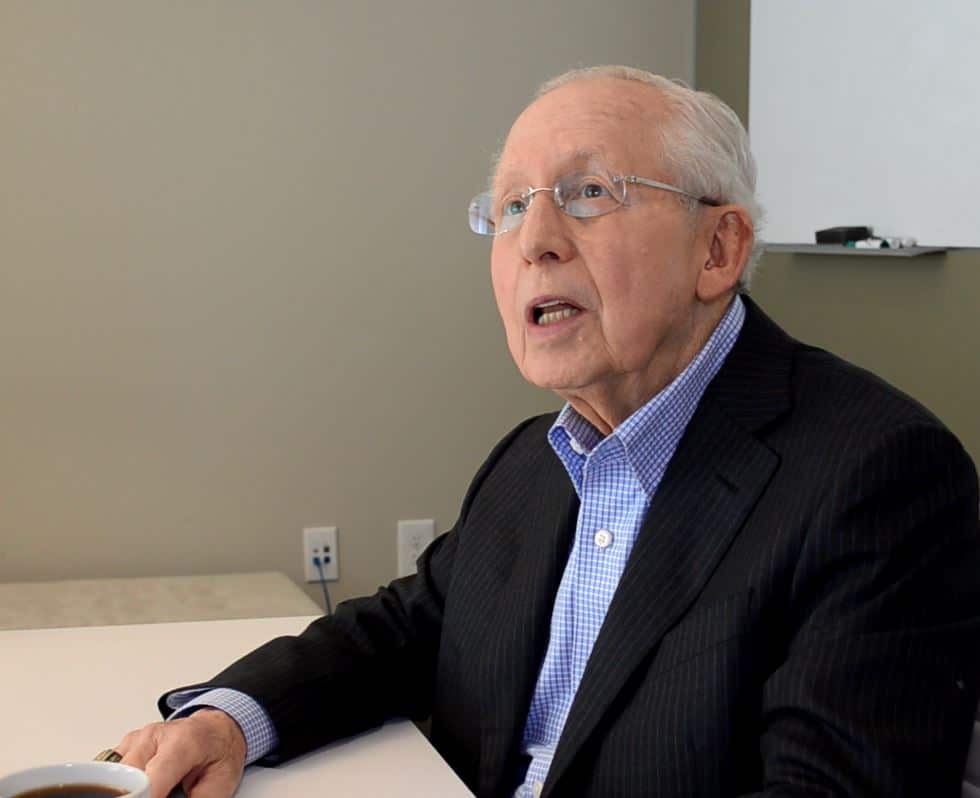 Finebaum's and Slive's professional lives caused their paths to cross, but the two became friends. They share a birthday and are both avid readers. They would often get together to talk and exchange books and for a couple of years, they gave each other the same book on their shared birthdays – causing them to realize how much they had in common.
When a friend of Slive's came to Finebaum during a meeting in Starkville, Mississippi and told Finebaum he needed to call Slive due to the diagnosis, Finebaum was half-hoping his friend wouldn't answer.
"I didn't really know what to say," Finebaum said. "But he was cheerful. He cheered me up."
Slive said the days weren't always cheerful and his treatment was difficult and even required cutting-edge research. Just as important to the research, Slive said, is awareness.
"Prostate cancer is asymptomatic at the outset. It can be in your system and it can be raising havoc but you don't know it," Slive said. "But when the pain hits, you know it and it's too late."
In Slive's case, it metastasized in his spine and made it to where he almost couldn't walk.
He said he soon realized how fortunate he was and how the foundation is fortunate to be based in Birmingham.
"There is a lot of support here," he said. "The medical profession is very supportive. UAB has been very, very supportive."
So how does working with the foundation compare to working with the SEC? Slive said he takes a similar approach to his new role as he did to his former one.
"We're going to be a little creative and we're going to attack it with all of the enthusiasm we can," he said.
That enthusiasm helped launch the SEC Network with ESPN, which has become a huge success for the television company and the conference and its member institutions.
Finebaum remembers when he learned about the network and that he would be involved.
"My favorite moment of all time was at the national championship game between Alabama and Notre Dame," Finebaum said. "Things were starting to percolate and Mike had obviously put me in front of some people. It had gotten to the president of ESPN, John Skipper. (Skipper) went to Mike because they had made the decision they wanted to hire me and he was concerned that my reputation had preceded me. He was concerned that maybe Mike would not think it was a very good idea."
Slive just laughed.
"When John told me, I said, 'You've got to be kidding. This would be the best thing we could ever do. I was going to ask you,'" he said. "Instead of a big argument, we had a lovefest and we got it done right away and here we are."
Members of the Mike Slive Foundation will launch Allies in the Fight tonight with presenting sponsors that include Regions Bank and Medical Properties Trust. To learn more about the foundation or to become involved, visit www.mikeslivefoundation.org.