September 22, 2006
The nation's only female professional skywriter, Suzanne Asbury-Oliver, spelled "Airshow" over downtown Birmingham to advertise the Wings and Wheels Air Show at the Shelby County Airport. One of the longest continuously running aviation events in the United States, the airshow began in 1932 as the National Air Carnival at the Birmingham Municipal Airport. The free carnival often included other events, such as beauty pageants and balls featuring musical entertainment, and, in 1946, attracted more than 400,000 people over two days. The air show is produced by the Birmingham Aero Club, and proceeds are used to fund scholarships for flight education programs and to support the Southern Museum of Flight.
Read more at Bhamwiki.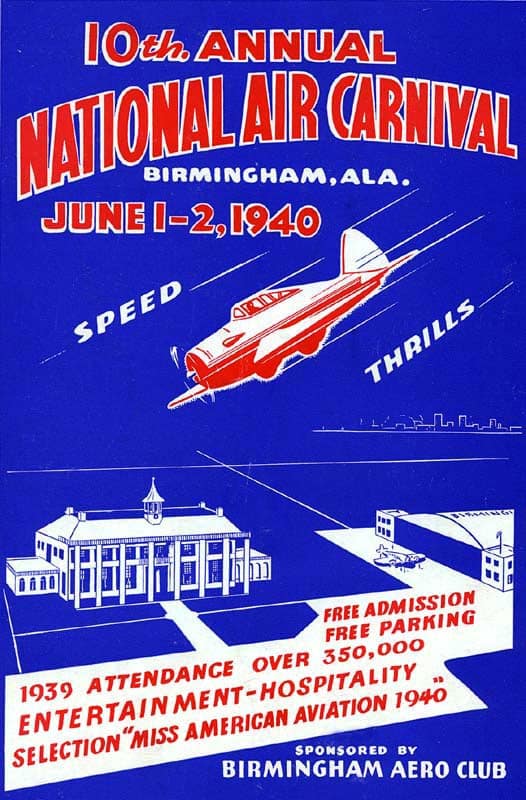 For more on Alabama's Bicentennial, visit Alabama 200.