When Mercedes-Benz announced last week it is investing $1 billion to build electric vehicles and batteries as well as boost its global logistics in Alabama, it made headlines around the world.
Some outlets saw the move as a signal that Mercedes is gunning for Tesla's EV market share while others focused on how the Tuscaloosa County plant figures into the automaker's plans to have electric models for its entire fleet by 2022.
EDPA helps spread the word of Alabama's global automotive presence from Alabama NewsCenter on Vimeo.
But Mercedes was also marking a milestone of 20 years of building cars at the plant and the Economic Development Partnership of Alabama didn't want the story of Mercedes in Alabama and its subsequent impact to get lost in all of the news.
The statewide, private sector economic development organization hosted a dozen international media members at its Birmingham office Thursday morning before Mercedes made its big announcement at the plant.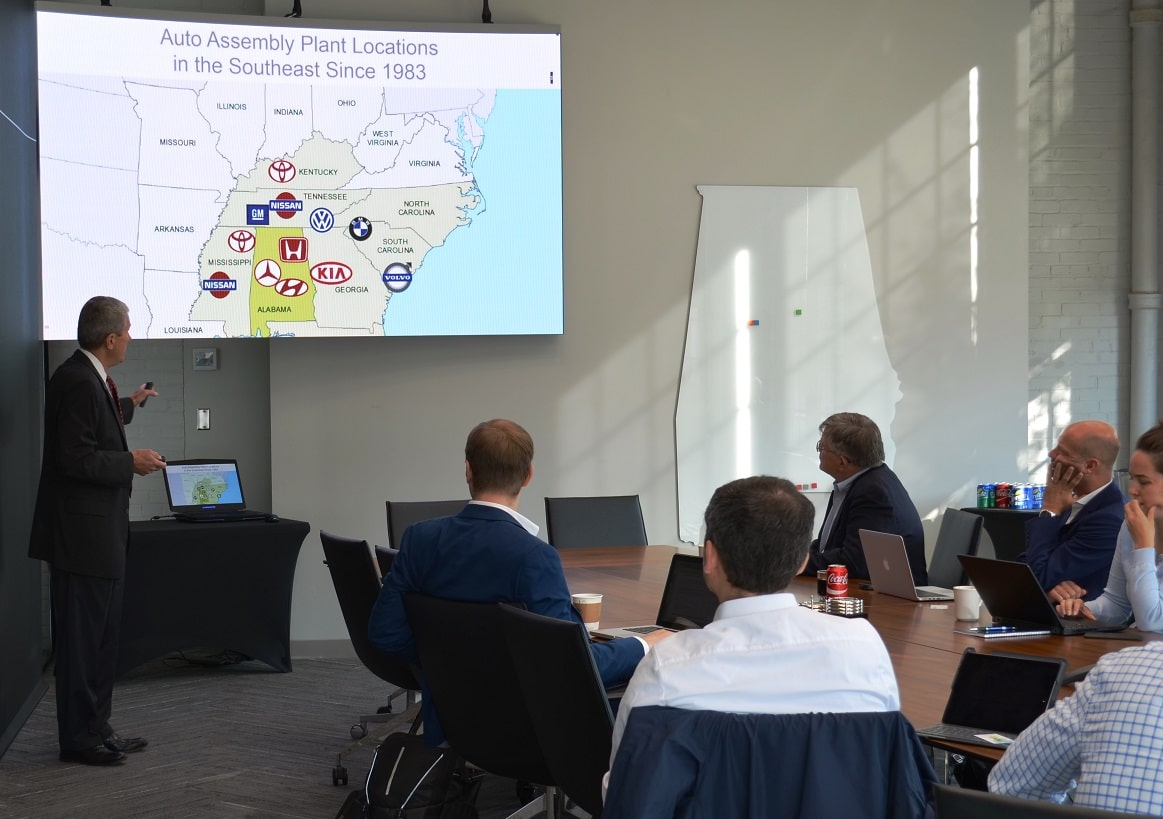 "This is all part of our marketing, all part of building the brand of Alabama internationally," said Steve Sewell, executive vice president of EDPA.
Sewell led EDPA officials in a presentation on how Mercedes set the foundation for what has become the fifth-largest auto-producing state in the nation.
"Our job is to frame the story of Mercedes in Alabama over the last 24 years and the growth of the automotive industry in the state and the growth of the state's economy and economic development and what Mercedes has meant to us," Sewell said.
Among what Mercedes has meant:
Alabama exported $7.9 billion in motor vehicles to 86 countries last year with Germany the top destination country.
There are 50 Mercedes suppliers in Alabama.
Alabama is now home to 21 German Mercedes suppliers.
Germany is the leading country among international investment. The 93 German companies are just ahead of the 92 South Korean firms followed by the 73 Japanese companies.
Beyond the billions in investment and thousands of jobs that Mercedes is directly and indirectly responsible for in Alabama, Sewell said the boost in the state's image that Mercedes brought with it and its continued willingness to promote the state might be of even greater value.
"Once again, they offer Alabama an opportunity to be on the platform and to tell our story, as they have for 20-plus years," Sewell said.