A Chicago-based company will open a Birmingham plant, creating 100 jobs.
Zekelman Industries said its Z Modular division will take the 106,000-square-foot former O'Neal Steel building in Valley East Industrial Park.
It will be the first U.S. manufacturing plant for the company formed less than a year ago from VectorBloc Corp., Z Modular Fabrication and Connexio Building Systems Inc.
"The city of Birmingham is proud to welcome Z Modular to our community," Birmingham Mayor William Bell said. "This company represents the future of the construction industry. Z Modular choosing our region for its first U.S. plant signifies Birmingham's importance to that industry and the role we play in its growth."
Z Modular Canada handles design, engineering and research and development from its Toronto, Ontario facility. Modular chassis for the units are building in Harrow, Ontario.
Derek Henderson, vice president of Operations for Z Modular, said Birmingham was the company's choice based on its location in the Southeast and the "proactive business attitude of the Birmingham Business Alliance, Jefferson County and the city of Birmingham."
Z Modular will produce modular units in Birmingham that will be shipped across the U.S. to construction projects, with an emphasis on apartments, education, commercial, hotel, extended care, secure care, healthcare, data center and temporary housing uses.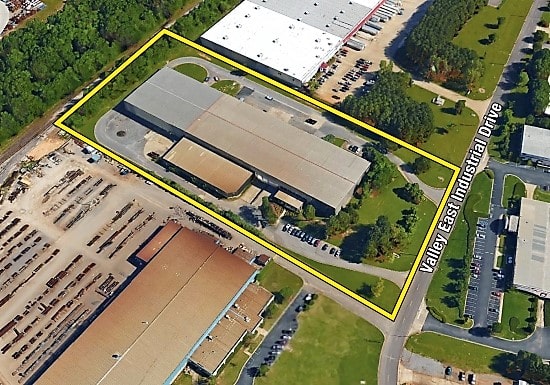 Ogden Deaton, of Graham & Company, brokered the deal for the facility at 3944 Valley East Industrial Drive.
Jefferson County Commissioner David Carrington said Birmingham offered many of the elements that appealed to Z Modular.
"The quality of our workforce, the ability to serve a growing industry and our location has landed us another great company," he said. "Our region is ripe for growth in the construction industry and for those companies that want and need to be near it. We recognize that Z Modular had many communities to choose from, and (we) are excited to welcome Z Modular to Jefferson County and the Birmingham area."
The company plans to ramp up to 100 jobs as it establishes operations in Birmingham.
"Z Modular is a fantastic addition to the Birmingham economy and fully embodies the type of innovation that has become inherent to the region," said Rick Davis, senior vice president of Economic Development for the Birmingham Business Alliance. "We are thrilled to welcome the company to Birmingham and look forward to continuing to work with them in the future."
In addition to producing modular units, Z Modular can make and supply 90 percent of the steel-related materials used in the units – including HSS (hollow structural section) as the structural frame of the modules, steel conduit for electrical raceway and steel pipe for mechanical applications.