Worker training agency AIDT's success can be attributed to its talented staff members, as well as state leaders who provide resources and flexibility for them to do their jobs well, said Ed Castile, AIDT director and deputy secretary of the Alabama Department of Commerce.
The agency also forms partnerships with the companies moving in and expanding here, said Castile, one of the speakers at this week's Southern Automotive Conference, which has brought key industry leaders to Birmingham.
"Ever since Mercedes came, then Honda, Hyundai, Toyota and all the others, it's a continuous expansion, it seems. We just keep the balls in the air," Castile said.
"They're very good companies, and they know a lot about what they need to do," he said. "We just simply help them do it."
AIDT's normal project load is somewhere between 90 and 115 and currently is at 113. Some are large projects that last several years, while others run 18 to 24 months.
And it's not just startup assistance that AIDT provides, Castile added.
"The companies can expect and we will deliver a sustained workforce, not just a startup and an initial push to get workers," he said. "AIDT will come back and help them get workers every time they expand."
The agency helps to fill a wide range of jobs, from assembly-line workers to middle management positions in engineering, logistics and other areas.
Improvement plans
AIDT is continually looking to improve its training programs, Castile said.
Developments in recent years include the establishment of the Alabama Workforce Council, a 40-member board of business executives and others formed to facilitate collaboration between government and industry.
The Legislature has acted on a number of the council's recommendations, including additional funding for a high school career coach program and consolidation of the state's primary non-education workforce development functions into the Commerce Department.
Other new workforce development initiatives include Apprenticeship Alabama, which offers tax credits to participating companies with apprentices who receive classroom instruction and on-the-job training, and AlabamaWorks, which is aligning the work of seven Regional Workforce Councils and Alabama Career Centers to connect job seekers with businesses and career training opportunities.
Meanwhile, a key tool in the state's worker training program lineup completed a major expansion last year.
The Alabama Robotics Technology Park opened the third phase of its campus in Tanner.
The $80 million facility has trained thousands of workers for manufacturing, automotive, aviation/aerospace and defense firms.
'Top priority'
Greg Canfield, secretary of the Alabama Department of Commerce, said AIDT plays a crucial role in the state's economic development success.
"A highly skilled, globally competitive workforce is the top priority for the companies that have decided to call Alabama home," he said.
"Thanks to the talent at AIDT, we have been able to deliver that in communities across the state, again and again, over 20 years of auto manufacturing."
Company executives often attribute the growth of their Alabama operations to their workforce.
"Continued investment in this plant speaks directly to the quality and dedication of our people, as well as the local and statewide partnerships we've developed," David Fernandes, president of Toyota Alabama, said last week as the automaker announced plans to add 50 jobs and spend $106 million on upgrades at the Huntsville engine factory.
"It also further cements our commitment to Alabama."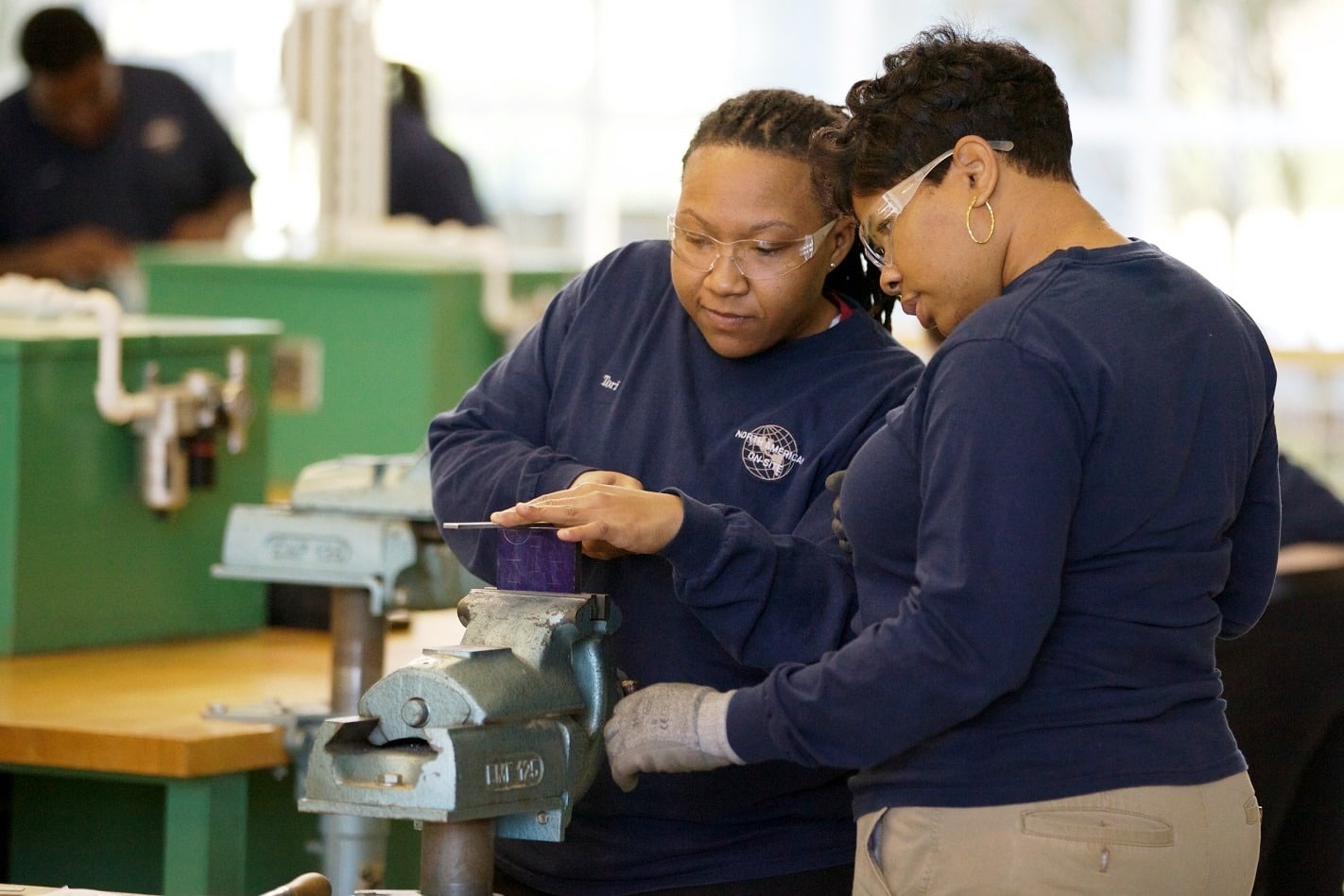 Meeting challenges
Castile said there are challenges on the horizon, ones that all states grapple with when it comes to supplying growing industries with a sustainable workforce.
Alabama's low unemployment rate – 4.2 percent in August – is good news, but on the other hand, it puts more pressure on AIDT to find workers for new and expanding projects. That's why there is a sharp focus on combating the high school dropout rate and promoting career tech programs.
The Commerce Department also is working closely with state universities, the two-year college system and K-12 schools to make sure graduates and completers of worker training programs have what they need to be successful in the job market.
"What sets us apart is we know we have these issues, so we're studying and working every day on how to resolve them," he said.
The growth of the auto industry is Alabama is the ultimate proof of the success of the workforce, Castile said.
"Look how much the companies have grown," he said. "That's a testament to the workforce, not just the business environment and the tax structure and AIDT; that's a testament to the good workforce we have and our people's work ethic."
This story originally appeared on the Alabama Department of Commerce's Made in Alabama website.