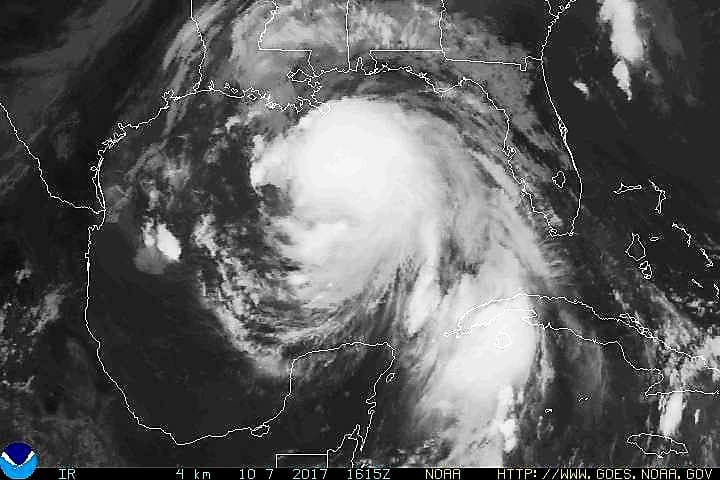 The National Weather Service's new severe weather outlook for Sunday is out and it has been upgraded to a slight risk for much of Alabama for the threat of brief tornadoes from small supercell thunderstorms that form in convective bands around Hurricane Nate as it lifts northeastward.
This risk will be higher if sunshine breaks out between those convective banks. The threat will be greatest during the afternoon.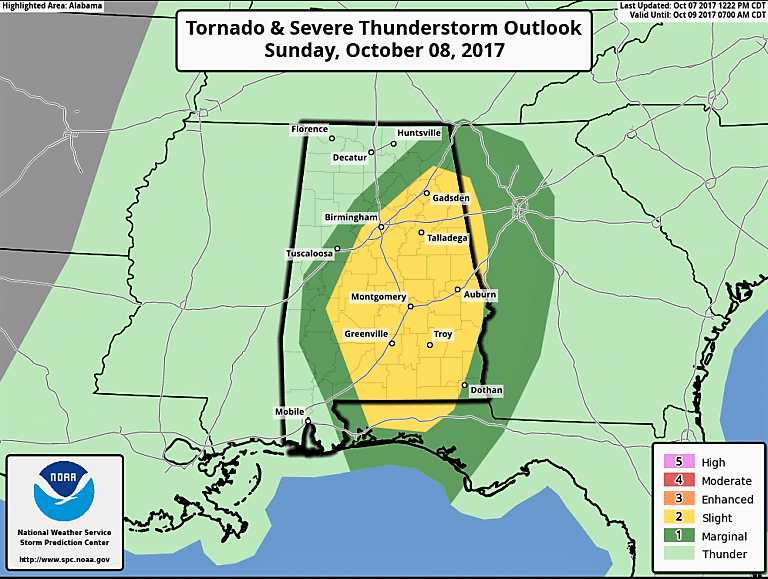 At the time of landfall, Nate will more than likely be a category 2 hurricane with maximum sustained wind speeds of 105-110 MPH. Landfall could occur earlier than midnight tonight with the increase in forward speed.
The NWS in Birmingham has issued a wind advisory for the counties that formerly were under Tropical Storm Watch for tomorrow: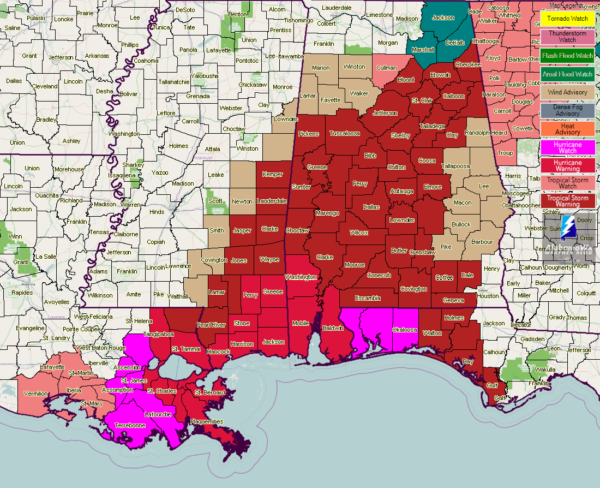 Here is the updated wind impact graphic from the NWS Birmingham: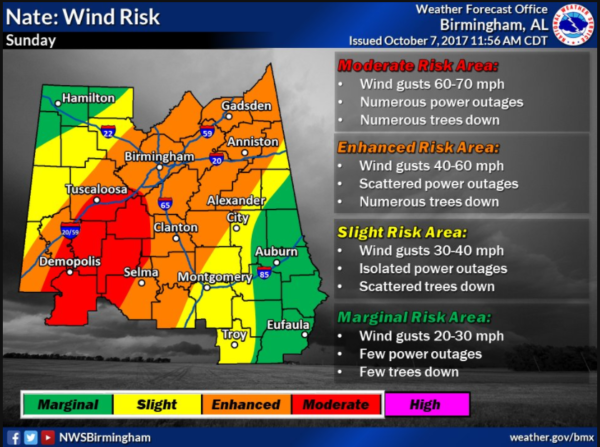 And here is the expected tornado threat: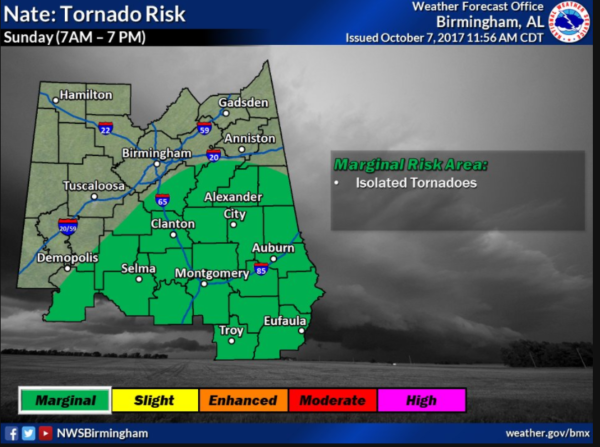 For more weather news and information from Bill Murray and the rest of the James Spann weather team, visit Alabama Wx.