Bryant Vineyard, Talladega
The Maker: Dan Bryant
When you walk through the trellises of Bryant Vineyard, the sweet smell of muscadines fills your nostrils.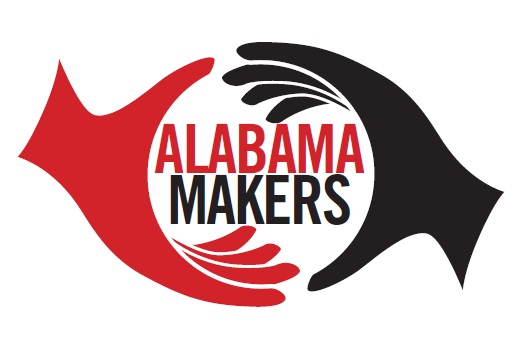 The fruit is at the heart of the company's wines.
"It's just got such a unique flavor," said Dan Bryant, owner and winemaker at Bryant Vineyard. "It's so aromatic."
The smell of muscadines have filled the air of this Talladega County property for decades.
Bryant's father, Kelly, was a few classes short of having a degree in organic chemistry and saw it as a challenge to demonstrate all that he knew.
After paying a visit to Perdido Vineyards, he returned to plant 5 acres of his own muscadines and grapesin 1981 and four years later became the second licensed winery in the state.
Bryant Vineyard has made wine from grapes, blueberries and peaches. But the vines that make up the bulk of the farm are muscadines and scuppernongs.
"It outsells the grapes far more because people in the South expect muscadines," Bryant said.
Bryant Vineyard is producing award-winning wine on Logan Martin Lake from Alabama NewsCenter on Vimeo.
Among the various muscadines, Bryant Vineyard produces a range of colors and flavors. Its Dixie Blush is a rosè made with creek muscadines that won the top award for wines in the state last year. Its Dixie Gold is made from a muscadine that Bryant Vineyard created. It won a gold medal at the world's largest charitable wine competition in 2014.
Bryant Vineyard also produces Autumn Blush blended rosè and a semi-dry Festive Red. The vineyard  still produces blueberry and peach wines.
But it's always about the muscadines.
"It's the flavor of the South, basically, because it is the native berry of the South, the native grape of the South," Bryant said.
The yield of fruit has been much better this year than what the vineyard saw during last year's drought. Bryant Vineyard will pick about 1,000 pounds of muscadines a day during harvesting season for the press to crush and will produce between 1,500 and 2,000 gallons of wine per year – though it has produced as much as 5,000 gallons in a single year.
Birmingham's International Wines & Craft Beer distributes Bryant Vineyard wines, which can be found in Piggly Wiggly stores and small wine shops throughout Alabama.
The product: Wines made from muscadines and other native Alabama fruits.
Take home: A bottle of the award-winning Dixie Blush (prices vary)
Bryant Vineyard
154 Griffitt Bend Road, Talladega, AL 35160
256-493-1260