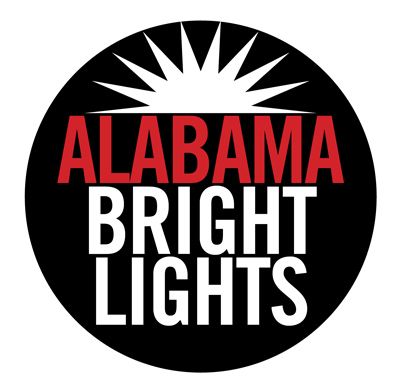 For Eileen Kunzman, art is not just a thing she does for a living.
Art is what makes her breathe.
Kunzman began the Magic City Art Connection 35 years ago, and the rest is one giant painting – a painting that defines this woman.
"Way back when there was nothing going on in the city, I went to Operation New Birmingham and to Michael Calvert and asked him what we could do about downtown. Because I'm from Pittsburgh and we had the Three Rivers Arts Festival," Kunzman said, "We went out and talked to artists all over the city and traveled through outdoor circuits showing art around the country. We came up with the name 'Magic City Art Connection.' We threw together our very first show in Woodrow Wilson Park, which is now Linn Park, and we had 75 artists. Now we have over 225 artists."
The festival evolved into a way to make a colorful living. Now Kunzman, along with her son Alex, oversees two huge festivals, Magic City Art Connection and Moss Rock Festival, in addition to several other ventures.
"Fine Art Services is a business whose heart is arts and culture. We got started because we wanted to find a place for artists to have as their own all year long outside of a gallery. We're an events business. We're producers and collectors. We hopefully stir up energy, interest and longevity for arts and culture in the community," she said.
Eileen Kunzman brings the masses to art with two huge festivals from Alabama NewsCenter on Vimeo.
Twelve years ago, Eileen looked at The Preserve neighborhood in Hoover and thought of a different way to celebrate the arts.
"We needed an event at Moss Rock to honor what already had begun there. It's a weekend inspired by nature, smart living and art. We wanted at the base of the idea, the core of creativity, to inspire everyone with everything they do. We came together and had this conglomeration of fabulous minds and wonderful creativity," Kunzman said.
At Moss Rock Nov. 4-5, people should expect more than 115 artists, live music all day and a beer garden, where brewers offer their beer for sampling.
"A lot of the art is inspired by nature, so people will see a lot of that at Moss Rock this year. They will also see the Humane Society with all of those precious animals. We're going to have an installation made by children of coral reefs, and lots of food and music," Kunzman said.
What it is about art that makes Kunzman want to be around it all year? Her answer sums up her philosophy.
"For me and for everyone who works with us, we walk away from our events with this glow. It's the shot in the arm that says, 'Oh, I love doing this. I wanna do more. What else can we create here?' You see everyone who comes through has a carefree, inquisitive way about them. Children walk into their area and it's buzzing and humming. Those kinds of things tell me that arts and culture has a fun, interesting and comfortable place in our lives. I come away feeling comfortable and rich every single year," Kunzman said.
The air Kunzman breathes is unlike everyone else's. You can almost see it with discernable colors and touchable textures.
Moss Rock is the weekend of Nov. 4-5 at The Preserve in Hoover. For more information, visit www.mossrockfestival.com.
Alabama Bright Lights captures the stories, through words, pictures and video, of some of our state's brightest lights who are working to make Alabama an even better place to live, work and play. Award-winning journalist Karim Shamsi-Basha tells their inspiring stories. Email him comments, as well as suggestions on people to profile, at [email protected]