If Ashville residents noticed planes flying upside down or turning somersaults in the air last Saturday, it was no illusion. It was simply world-famous aerobatics performer and instructor Greg Koontz and his pilot friends showing off their astounding airborne skills.
On Oct. 21, more than 400 people turned out for the annual Fly-In air show at Sky Country Lodge, Koontz's combination aviation training facility and bed and breakfast in Ashville. While the audience enjoyed barbecue, Koontz and other professional fliers amazed them with their daring spins, rolls, loops, hammerheads and other aerial tricks.
The show ended with the day's highlight – Koontz performing his most famous stunt, the "World's Smallest Airport," where he lands his Piper Cub on top of a pickup truck moving at 60 miles per hour. Koontz and other pilots concluded the day by thrilling the children with free airplane rides.
Koontz, who has performed in more than 450 air shows and flown about 25,000 hours, opened Sky Country Lodge in 2004. Since then, pilots from Europe, Africa, Asia and South and Central America, along with many from the United States, have traveled to the small-town facility to benefit from Koontz's experience and knowledge.
"I was ready for another chapter of my life," said Koontz, who had been a corporate pilot for 21 years when he discovered a small private grass airstrip in Ashville. "Training pilots is a dream I have carried from boyhood, and I knew I had to risk ending a successful corporate career to move on. I went for it and was lucky enough to have my dream come true."
Watch Greg Koontz land his Piper Cub on top of a truck from Alabama NewsCenter on Vimeo.
Flipping without flipping out
Koontz and his wife, Cora, bought the property that included the runway, several airplane hangars and a three-bedroom country home.
"We decided to start a bed and breakfast because there was no place in Ashville for my students to stay. I told my wife, 'Let's just have them stay at the house,'" said Koontz. "Before we knew it, we were booked all the time."
Koontz said most of his students never plan to use their aerobatics skills professionally. They mainly take his courses to help them become safer, more adept pilots.
Koontz's courses train pilots in knowing how to respond in certain situations. For instance, he teaches pilots in his advanced courses the proper way to recover if their plane flips upside down – a frightening situation for even the most experienced flier.
"Teaching people aerobatics is actually taking pilots and helping them improve their skills and confidence," Koontz said. "I like knowing I'm helping people become safer pilots."
Learning to fly
With his father being a corporate pilot, Koontz fell in love with flying as a youngster. But it was when his dad took him at age 7 to his first air show that Koontz knew immediately what he wanted to do the rest of his life. During the show, the boy was thrilled as he watched some of the top aerobatics pilots of that era perform routines.
While in high school, Koontz worked part-time to pay for flying lessons, and received his private pilot's certificate at age 17.
Soon after learning to fly, Koontz noticed a magazine ad for a World War II Piper Cub for $1,400.
"My parents didn't have a lot of money when I was growing up, so the idea of buying an airplane was crazy," said Koontz. "I had saved up most of the money, and my dad agreed to help me with the rest of it."
Koontz restored the old plane in his garage and flew it for the next 14 months before selling it for $3,000. With the money, he earned his commercial pilot's license and all the flight instructor ratings he needed to reach his ultimate goal.
Aerial showman
Koontz, who had been attending the University of Montevallo and working as a flight instructor at the Shelby County Airport, got his first "big break" after he bought his next Piper Cub from St. Augustine, Florida-based AeroSport, a company that also sponsored air shows.
"AeroSport kept wanting to borrow back my plane for their air shows. I told them, 'I'll let you use it if you will let me do my comedy act at one of your shows,'" said Koontz, who had already begun perfecting his aerobatics skills. "After I flew in that first show, they liked me so much that they hired me. Before that year was up, I had flown in nearly 100 airshows."
Koontz worked full-time for AeroSport for seven years as a flight instructor. He returned home to Birmingham in 1981 to work as a corporate pilot for an insurance company, but he continued to fly in air shows on weekends.
"I was young, bulletproof and invincible," said Koontz, referring to his willingness to attempt daring feats. "Anytime you're flying fast and real close to the ground, you're in fear of a sudden stop. But driving a car can be just as dangerous."
Koontz said of the honors he has received during his career, he is most proud of winning the Bill Barber Award for Showmanship in 2014 from World Airshow News. That's because Barber flew in the first air show Koontz attended as a boy and became one of his heroes.
Staying busy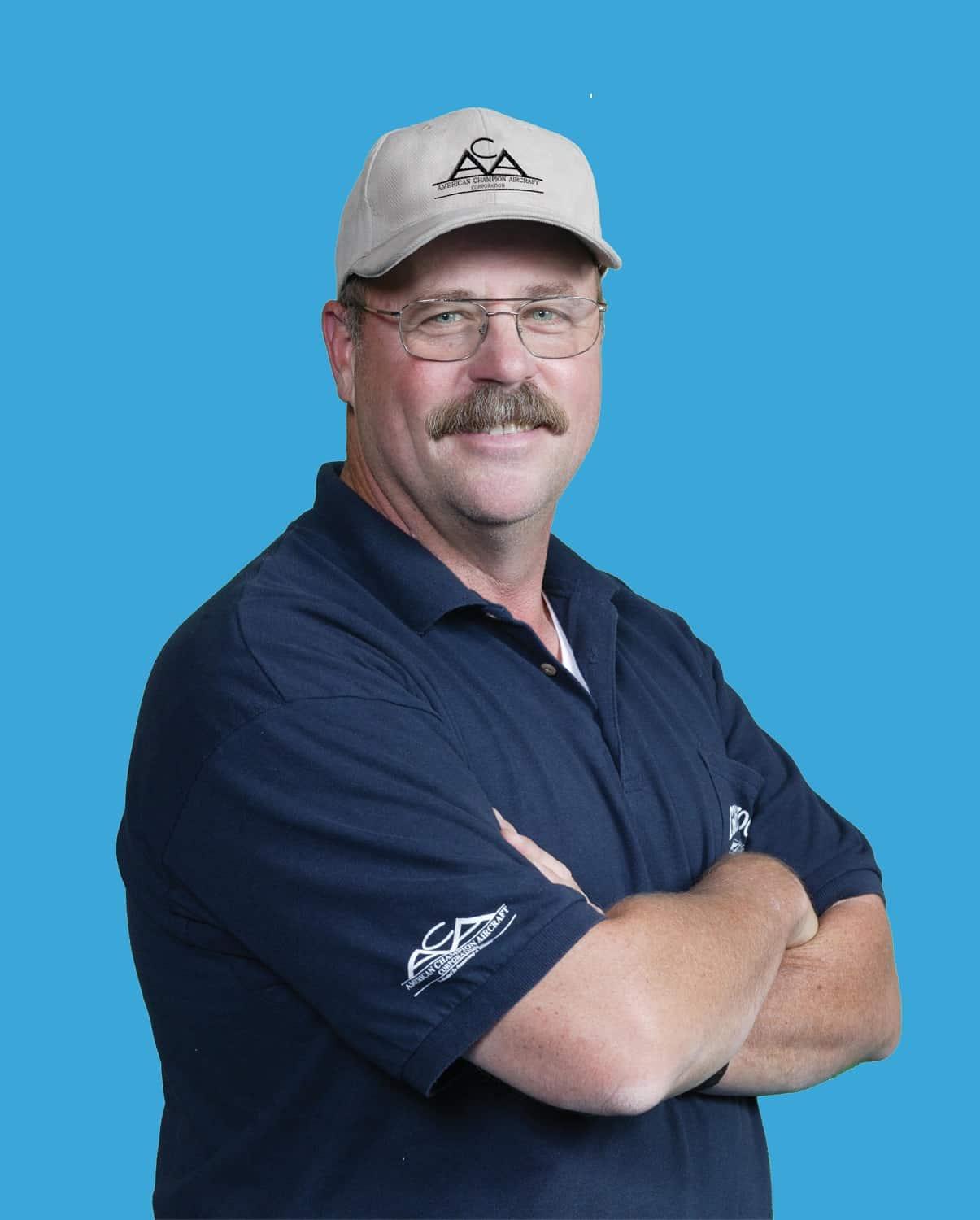 For the past 13 years, Koontz has been sponsored by American Champion Aircraft, which makes Super Decathlon airplanes. Koontz, who has become known as the "Decathlon Guy," demonstrates these airplanes for millions of people worldwide every year on behalf of the company.
Today, Koontz is busy running his aviation training facility and lodge. He said he stays booked six months in advance.
"Keeping up the pace" is the most challenging part of running his own facility, Koontz said.
"To make it work, I have to be not only the instructor, but I am also the cook, grocery shopper, fueler, mechanic, marketing director, bookkeeper and so on," he said. "Doing it in a small town makes it more pleasant."
Koontz said through the years, he has flown with many world-famous pilots.
"I've flown a lot of planes and met a lot of cool people in the industry," he said. "I feel like the little kid getting to fly with my heroes. It's hard to realize I've won the awards, and I'm there now."