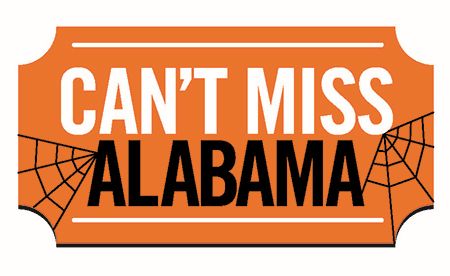 Happy Halloween!
These festivities will keep you on the move the entire weekend.
Magic City Classic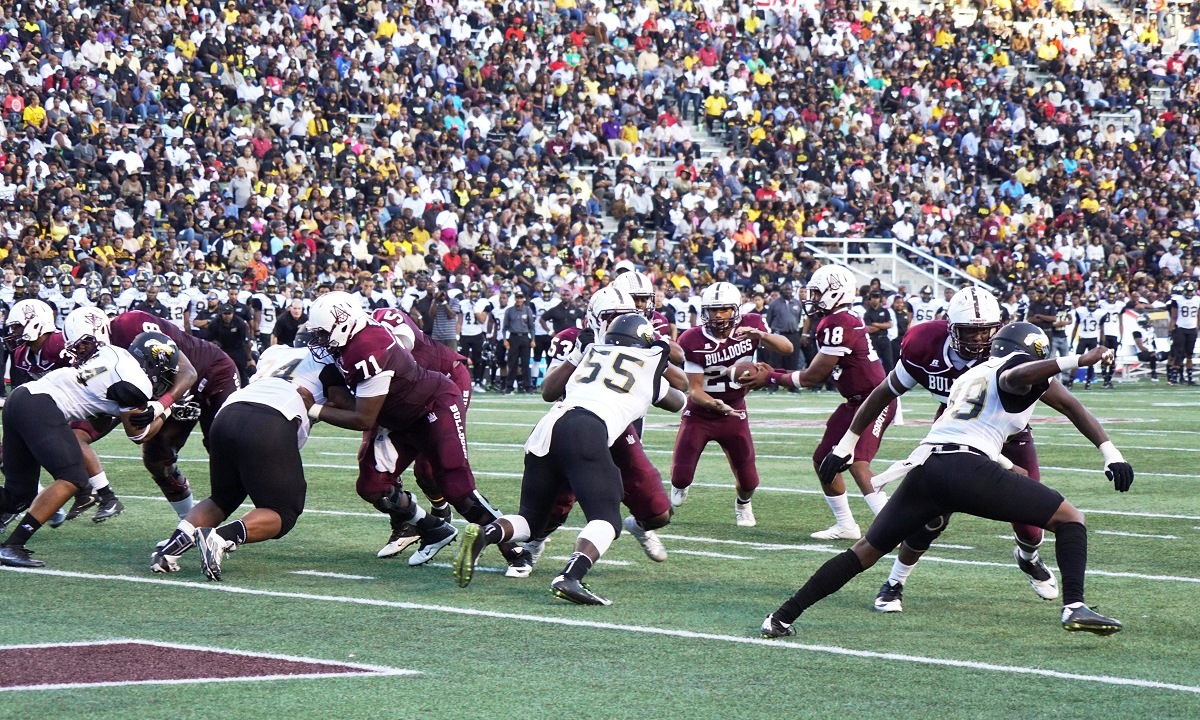 The 76th Annual Magic City Classic is Saturday, Oct. 28. The Alabama State University Hornets and the Alabama A&M University Bulldogs will kick off at 2:30 p.m. at Legion Field. Follow this link for tickets. For more information, visit https://magiccityclassic.com/. Click here for the complete list of Magic City Classic events.
Alabama 200 Bicentennial concerts
The city of Birmingham kicks off its three-year celebration of Alabama's bicentennial on Friday, Oct. 27, with live entertainment by Alabama State University, Alabama A&M and UAB marching bands. The "I'm Coming Home" celebration begins at 4 p.m. in front of the Alabama Theatre in the downtown historic district. The event is free and includes a formal ceremony at 5 p.m. Following the ceremony, enjoy concert performances by the Temptations Review featuring Alabama native Dennis Edwards, "American Idol" contestants Ruben Studdard and Bo Bice, Jennifer Holliday of "Dreamgirls" and a 50-piece orchestra led by Henry Panion III at the Lyric Theatre at 8 p.m. For ticket information, visit www.lyricbham.com or follow the event on Facebook.
Warehouse 31
You will not be the same after a night out at Warehouse 31 in Pelham. Some of its spookiest shows are Rigamortis, 3-D Experience and Monsters Midway. To learn more and for ticket information, click here. These shows are not recommended for people who are pregnant, with heart problems or anyone who suffers from claustrophobia or anxiety. Warehouse 31 is at 3050 Lee St. in Pelham.
The Phantom of the Opera
Relax and enjoy the "Phantom of the Opera" on the big screen Sunday, Oct. 29, at 2 p.m. at the Alabama Theatre. The 1925 silent classic is an unrated horror film that runs 93 minutes. Get your tickets at Ticketmaster.
Sloss Fright Furnace
Make this a Halloween you won't forget at one of the scariest furnaces in town. Sloss Furnaces will provide a variety of frightening activities: the Furnace Tours, Outbreak 2, Marathon of Horror, Stages of Death and more. Sloss is on First Avenue North in Birmingham. Click for the complete schedule and ticket information.
 Boo at the Zoo
Put on your favorite costume and enjoy Boo at the Zoo through Halloween at the Birmingham Zoo. Activities include themed rides, the Haunted Hayride and Tour, free games, storytelling, inflatables, Monster Mash dance party and more. To learn more, follow this link.
Tomb of the Risen Dead
Desoto Caverns presents "Tomb of the Risen Dead" and "Labyrinth of Lost Souls" through Saturday, Oct. 28, from 6:30 p.m. to 10:30 p.m. Fire dancing, acrobatics and comedic juggling are among the many events planned. For more information, visit http://www.desotocavernspark.com. DeSoto Caverns is at 5181 DeSoto Caverns Parkway in Childersburg.
Haunted Farm
Audiences of all ages will enjoy Pope's Haunted Farm in Auburn. See a haunted barn, take haunted hayrides and more. For information about the haunted farm, click here. Email [email protected] for details. Go here for tickets. Follow Pope's Farm on Facebook.