Cake Creations, Bessemer
The Makers: Otis and Jan Bates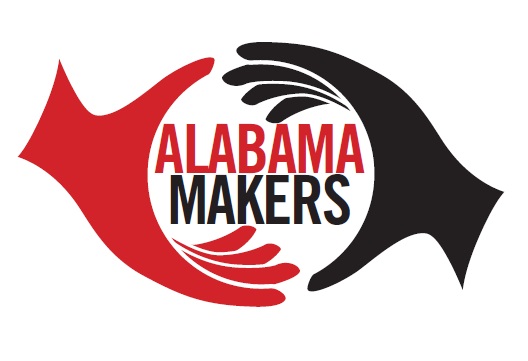 In the spring, Bessemer welcomed Cake Creations to a storefront in the heart of downtown.
Cake Creations had been a staple in the Birmingham area for more than 20 years, until a family illness forced the bakery to close its doors. Fortunately, the closing was only temporary, and Otis and Jan Bates have brought their delicious pastries and baked goods to Bessemer.
"In looking for another spot, we saw Bessemer. There wasn't anything here, as far as a bakery was concerned, and we thought this would be a great place to begin again," Jan Bates said.
The new storefront is within one block of the Bessemer City Hall and the renowned Bright Star restaurant. The large windows, with "bakery" spelled out, and sleek exposed brick walls make Cake Creations an exciting new venue for visitors to downtown.
Cake Creations is an Alabama Maker with a sweet second act from Alabama NewsCenter on Vimeo.
"The revitalization process has begun," Jan Bates said. "We are community-based, and everyone has that value for each other." Their first week open, the town's mayor, members of the City Council and other local business people visited, welcoming Cake Creations to the neighborhood.
Since that time, former patrons have been pleased to find out that Cake Creations is back and has expanded. In addition to serving baked goods, it offers breakfast and lunch items, ice cream and coffee.
"This is new for us," Jan Bates said, "so we're just feeling it as we go along … and learning as we go through the process."
When asked how the couple began their business, she said, "He (Otis) actually cooked our wedding cake, and it bloomed and blossomed from there. It's like discovering a talent or a gift."
Cake Creations provided Otis Bates with the opportunity to follow a passion he has had since he was a child. "His mom purchased the little pans where you do the star decorating, and he started there," Jan Bates said. "His brothers would tease him, 'That's for girls,' or what have you, but he was just really an artistic type of person."
Today, their love for baking and community is evident. "When you make something that people enjoy, it shows on their faces," Jan Bates said. "But more than that, a bakery is a place where you get to celebrate with people. … You are a part of making their day special. So that's the biggest part to me. That's the reward of this type of business."
---
The Product: Custom cakes, stock cakes and cake slices, including chocolate, German chocolate, red velvet, lemon, key lime, strawberry, Italian creme, pound cake, coconut and carrot; pastries, cupcakes, sandwiches and breakfast items such as quiche and grits.
Take home: A 10-inch whole cake for $29.95.
Cake Creations
1827 Third Ave. N., Bessemer, AL 35020
205-428-1115
https://www.cakecreationsbessemer.com/
Hours: Monday-Friday, 7:30 a.m. to 5:30 p.m.; Saturday, 7 a.m. to noon; closed on Sunday.