You can feel it in the air: It's autumn, and festivities are happening all over Can't Miss Alabama.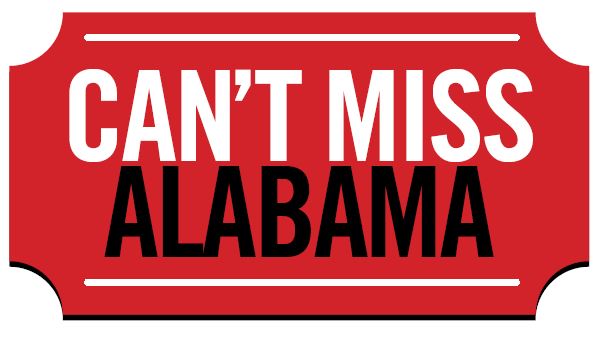 Remember lost loved ones at the Dia de los Muertos Festival at Pepper Place Nov. 2
Celebrate traditional Dia de los Muertos festivities at Pepper Place in Birmingham. Bare Hands Gallery sponsors the 15th annual cultural experience. Wear your most colorful festival garb and display your own memento of a lost loved one.
This cultural experience includes the traditions of Mexico's sacred day of remembrance. Celebrate with live music from Conjunto Los Pinkys and six-time Grammy award winner Flaco Jiménez; a memorial roll call; a jazz street parade; a Frida Kahlo ceremony, and art. Enjoy authentic Mexican food and the Corona beer garden as locals join together in sharing their stories and memorials. Tickets for the 4 p.m.-10 p.m. event are $10 for adults, including $3 in ticketing fees; $5 for children ages 7 to 12, including $2 in ticketing fees; and free for children 6 and younger. For more information or to buy tickets, visit www.barehandsinc.org.
Santa time is closing in – visit Christmas Village in Birmingham Nov. 2-5 
Complete your holiday shopping in one weekend at the Christmas Village Festival. Choose gifts from hundreds of merchants whose holiday wares are showcased under one roof, and take a picture with Santa. This sampling of arts and crafts, gifts and food provides a nice day out while you handle the season's shopping. Attend at the Birmingham-Jefferson Convention Complex. Tickets are $12 for adults, $5 for children ages 7 to 12, and free for children 6 and younger.
Get ideas at the Birmingham Home & Garden Inspiration Home Tour Nov. 2-16
Beat the cold weather doldrums and get inspired at the Birmingham Home & Garden Inspiration Home Tour. This year's dreamy abode will have you swooning, with 4,700 square feet of gorgeous spaces created by Murphy Home Builders and the Ross Bridge Community. Tour the Inspiration Home Thursdays through Sundays Nov. 2-16 with a $10 ticket.
See The Taming of the Shrew at Virginia Samford Theatre at Caldwell Park Nov. 3-12
Actors at the Virginia Samford Theatre bring The Taming of the Shrew to life this month. The Shakespearean play features a "headstrong shrew" who fights to maintain her opinionated voice.
Shows are at 7:30 p.m. on Fridays and Saturdays and 2:30 p.m. on Sundays through Nov. 12. Call the box office at 205-251-1206 for tickets; general admission is $25 and students pay $15.
Calling all runners to the 43rd annual Vulcan Run Nov. 4 
Lace up your sneakers for the 43rd Annual Vulcan Run. Take the scenic route from downtown Birmingham with 1,500 of your closest friends, running through Highland Park and Five Points South before ending next to Linn Park. Afterward, enjoy food, fun and a 10K Awards Ceremony. Registration is $60. The race starts at 8 a.m.
Catch a wave with The Beach Boys at the historic Alabama Theatre Nov. 4
You'll be California dreamin' as The Beach Boys serenade from the beautiful stage of the historic Alabama Theatre. Enjoy this evening with the sun-drenched pop legends from 7:30 p.m. to 10 p.m. on Nov. 4. Tickets start at $40.
Experience Alabama Frontier Days in Wetumpka through Nov. 4
Using Fort Toulouse-Fort Jackson Park as its historical backdrop, Alabama Frontier Days demonstrates frontier life in the Southeast from 1700 to 1820. Experience living history while seeing frontier trades and crafts demonstrated by historians in period costumes. Attend at 2521 W. Fort Toulouse Road from Thursday to Saturday, 9 a.m.-4 p.m. Admission is $8 for adults and $7 for children.
Go to the Alabama Pecan Festival in Mobile Nov. 3-5
Fall awakens a hankering for pecans, and these Southern nuggets of perfection — savory or sweet — are the stars of the Alabama Pecan Festival. Bring the grandparents and the kids, who can try the carnival rides, face painting, food and more than 200 vendors. Festival organizer Billy Bolton promises fun for everyone all weekend: Enjoy a classic country-and-western show, a doo-wop show and an all-day Sunday gospel show. Attend the free festival at Tillman's Corner Community Center at 5055 Carol Plantation Road in Mobile, opening at 5 p.m. Friday; 9 a.m. Saturday; and 11 a.m. Sunday.