The College Football Playoff rankings were due out a day later, and Nick Saban said in his Monday press conference that he couldn't care less.
"What significance does the poll have right now? All we're talking about right here is the challenge of our season," said the Crimson Tide coach, whose team is No. 2 behind SEC East leader Georgia in the initial CFP ranking. "Where are we going to be in the poll if we don't play well in the next four games? You won't see me wasting any time watching TV, watching who's one and who's two. It really doesn't matter."
What does matter to Saban is a 7 p.m. date with CFP No. 19 LSU Saturday on CBS.
"Probably the worst thing that happened for all of us in the SEC is when they lost to Troy," he said of the Bengal Tigers. "They've really made a turnaround as a team, which I think speaks volumes of the coaching staff and the job that Ed Orgeron has done there to get the players to re-center, refocus, work on improving. They've been very productive since that time and playing very, very well as a team."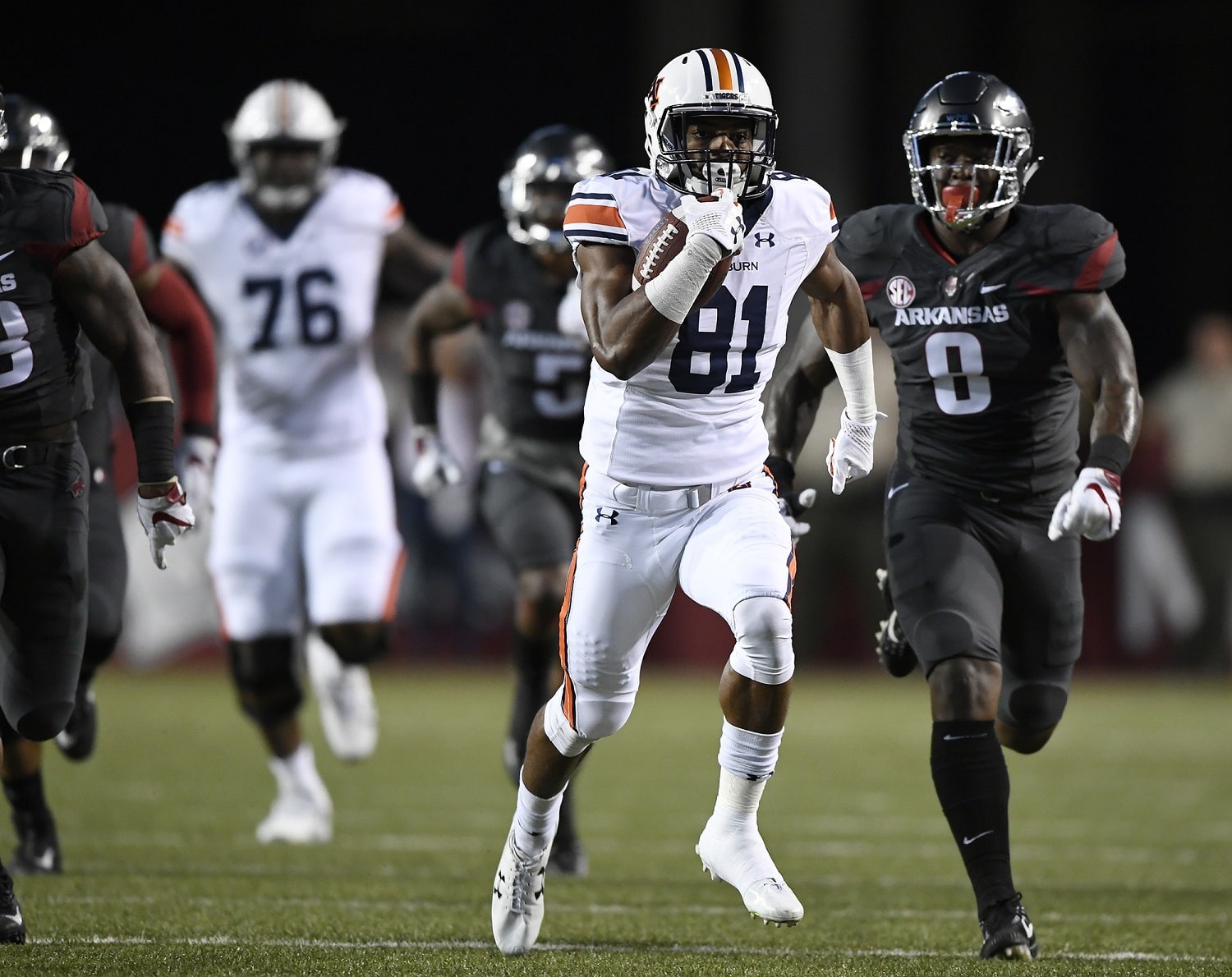 Auburn, No. 14 in the CFP ranking, has an 11 a.m. date with Texas A&M on Saturday on ESPN. The Tigers will keep that date without running back Kamryn Pettway, the defending SEC rushing champion who suffered a fractured scapula late in the game against Arkansas. He will be out for an "extended period of time."
Kam Martin, Malik Miller and Devan Barrett are set to back up Kerryon Johnson.
Thanks to a blowout victory at rival Southern Miss, bowl eligibility is now within reach for the reborn UAB Blazers (5-3 overall and 3-2 in Conference USA). The mission, coach Bill Clark said, is to stay the course in a 2 p.m. Salute to Service game against Rice at Legion Field.
"Just like last week when we had to get past the bad (overtime loss at Charlotte), we've gotta move past the good as we get ready to try to get bowl eligible," the coach said, noting that complacency is the enemy. "That's the worst thing that could happen to us."
In other action:
Murray State at Jacksonville State: The Gamecocks (7-1, 5-0 in the Ohio Valley Conference) keep rolling along. They are ranked No. 3 in both national FCS polls. Kickoff on Southerners Reunion Day is 1 p.m.
Samford at Mercer: The Bulldogs are coming off a 2-point loss to Chattanooga. Samford, the No. 15 team in the Coaches Poll and No. 16 in the STATS FCS Top 25, looks to get back on track at 2 p.m. Central.
Alabama State at Jackson State: The sun was certainly brighter in Montgomery Sunday morning after the Hornets upset Alabama A&M 21-16 in the 76th McDonald's Magic City Classic presented by Coca-Cola. After opening the year 0-5, ASU is 2-5 overall and 2-2 in the Southwest Athletic Conference. A sweep of the remaining schedule would yield a winning season. It could also – with some help – put interim coach Donald Hill-Eley into the SWAC Championship Game. That push continues with a 1 p.m. kickoff Saturday.
Alabama A&M at Alcorn State: Saturday's setback to the rival Hornets heaps some serious pressure on the Bulldogs. They'll have to win out and hope for some help to make the SWAC Championship Game. Kickoff is at 2 p.m.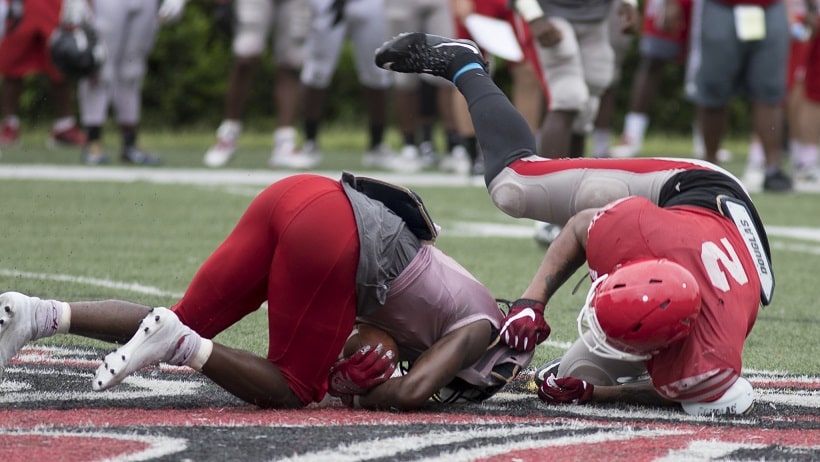 West Alabama at Valdosta State: Almost no one has been able to cage the Tigers (7-1 overall and 6-1 in the Gulf South Conference) this season. The Blazers take their shot at home at 2 p.m. Central.
North Alabama at West Florida: The Lions (4-4, 4-2 in their final season in the Gulf South Conference) are in a three-way tie for second behind first-place West Alabama. Kickoff is 4 p.m. Central.
Miles at Tuskegee: The West Division title in the Southern Intercollegiate Athletic Conference is on the line when these state rivals meet. Miles is 6-3 overall and 4-1 in the league. The Golden Tigers are 7-2 overall and 5-0 in the conference. Kickoff is at 1 p.m.
Idaho at Troy: The Trojans are 6-2, 3-1 in the Sun Belt Conference. They host the Vandals at 8:15 tonight, Nov. 2, on Take A Kid To The Game For Free night.
Louisiana at South Alabama: The Ragin' Cajuns come calling at 3 p.m. The Jaguars are 3-5 overall and 2-2 in the Sun Belt Conference.
Methodist at Huntingdon: The Hawks have swept their conference to date. Kickoff Saturday is at 1 p.m.
Millsaps at Birmingham-Southern: The Panthers' latest bid for win No. 3 comes at home at 1 p.m.
HIGH SCHOOLS
Class 7A: McGill-Toolen, the fourth-ranked team in the latest Alabama Sports Writers Association poll, travels to No. 7 Fairhope. Many of the state's other top teams are taking on teams from other classifications as they gear up for the playoffs.
Class 6A: No. 8 Benjamin Russell hosts Class 5A No. 3 Beauregard.
Class 5A: No. 8 Demopolis heads to Class 7A No. 6 Auburn.
Class 4A: No. 3 UMS-Wright welcomes Class 5A No. 7 St. Paul's.
Class 3A: No. 9 Clarke County is at home to Class 4A No. 9 Thomasville.
Class 2A: No. 3 Goshen heads to Class 1A No. 7 Brantley.
Class 1A: No. 4 Pickens County travels to Gordo, which is ranked second in Class 3A.
AISA: Bessemer Academy is at 7-1 Fort Dale as the playoffs get underway.