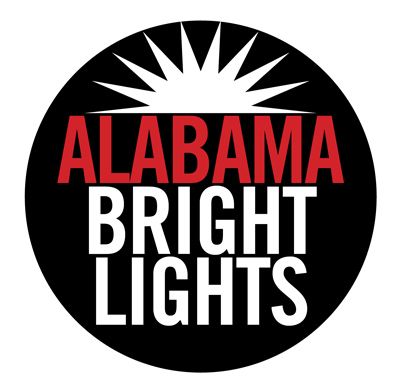 With Veterans Day upon us, there are plenty of stories about the brave men and women of our armed forces. One story, in particular, deserves to be told.
Retired Capt. Gary Rose is one of 3,499 people to receive the Medal of Honor since its inception in 1861. That's not a whole lot of people in 156 years.
President Donald Trump presented Rose the medal at a White House ceremony on Oct. 23.
Earlier this week, Rose sat in a room filled with memorabilia, weapons and framed pictures at Redstone Arsenal in Huntsville, where he lives with his wife. He talked about the Vietnam War and what it meant for him to receive the nation's highest honor from the president.

Captain Gary Rose is an Alabama Bright Light from Alabama NewsCenter on Vimeo.
"I remember treating a Marine who was shot in the throat. He was bleeding like a stuck pig. I got him stabilized before we crashed in our helicopter and I never knew what happened to him. I was down to shirt sleeves and bandanas for bandages. The Army found out that the gentleman passed away in 2012, which means that as bad as he was hurt – most of the front of his throat was gone – he lived another 40 years," Rose said. "That's what really makes me feel good. If you can say in your lifetime you did something that caused a man to be able to go home to his family and friends, that's a really good feeling."
Rose said he has been told that during a battle Sept. 11-14, 1970, he "constantly exposed myself to mortar and machine gun fire to go out and pick people up and bring them back within our perimeter. I was able to, in spite of the combat going on, keep everyone alive but three individuals who were killed outright."
The battle Rose spoke of took place in Laos while he was serving as a Special Forces medic with a battalion of American, Vietnamese and indigenous Montagnard soldiers. They had made it 43 miles inside enemy-controlled territory when they began to take serious enemy fire.
Rose headed into enemy territory to treat the wounded and carry them back to the perimeter. He was wounded several times but continued to crawl from wounded soldier to wounded soldier to treat them.
"We got in big-time trouble because there were only 146 of us and thousands of them coming at us. We moved constantly over the four-day period and I've been told I treated over 70 men, some 50 or so that I drug out from the jungles," Rose said.
When a Medevac helicopter arrived, Rose carried the soldiers to the helicopter while fully exposed to enemy fire. The pilot aborted the rescue mission when the gunfire became more intense.
The helicopter was struck as it took off. Rose does not remember every detail of the crash.
"The engine in our helicopter went out at 4,500 feet as I was treating the Marine. I knew we were gonna go down. I remember being thrown from the helicopter and the next thing I remember was sitting on the sand watching as the flaming helicopter fell toward me. It finally stopped and the next thing I know I'm back on the flaming helicopter. We grabbed the intelligence we had gathered and then we started handing the wounded out of a hole that was ripped in the side of it," Rose said.
"At this point, we only had about 20 rounds of ammo between all of us, so if we had been attacked we would have been toast. Another helicopter came and picked us up and the next thing I know I'm standing in Dak To, which was our launch point in Vietnam," he said.
Rose has no memory of carrying a wounded soldier while firing back at a machine gun that was firing at them. He was told of the event later.
Rose maintains a selfless attitude about receiving the Medal of Honor.
"Somebody was going to get it and I just got the long straw. The courage and valor I saw in those men during those four days was incredible," he said. "I saw one man stand on a trail and face down eight men. He took out all of them. … All 146 of us were wounded. I consider this a collective medal recognizing the courage of the men during our mission."
For more on Rose and the Medal of Honor, visit https://www.army.mil/medalofhonor/rose/.
For information on Veterans Day, visit http://nationalveteransday.org/.
For details of Veterans Day in Birmingham, visit https://www.facebook.com/nationalveteransdaybhm/.
Alabama Bright Lights captures the stories, through words, pictures and video, of some of our state's brightest lights who are working to make Alabama an even better place to live, work and play. Award-winning journalist Karim Shamsi-Basha tells their inspiring stories. Email him comments, as well as suggestions on people to profile, at [email protected]