Audi's U.S. chief said he expects the luxury brand to gain more market share in the U.S. with its onslaught of electric and hybrid models in the next eight years.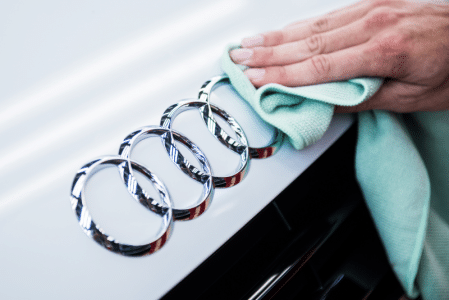 The Volkswagen AG-owned premium brand will offer "upwards of 15 to 20" electrified vehicles by 2025, Audi of America President Scott Keogh said at Bloomberg headquarters in New York. He anticipates a quarter of the brand's sales will be pure electric models by that year, rising to 30 percent when including hybrids.
Electric powertrains can change the way consumers think about luxury vehicles, which gives Audi a fighting chance to gain ground against Daimler AG's Mercedes-Benz, BMW AG and Toyota Motor Corp.'s Lexus, Keogh said. The brand sees battery-powered models drawing a younger, highly educated customer base that will keep the brand growing.
"I think Audi is going to dramatically overperform in electric versus the total industry, because honestly I feel that we have the right demographic that is interested in this," he said.
Audi has sold 160,914 vehicles in the U.S. this year, up 5.7 percent. Although the brand still trails its rivals Mercedes, BMW and Lexus, deliveries have dropped at all three of those brands this year.
Contact the reporter, Jamie Butters, at [email protected]