Deontay Wilder has been a knockout artist throughout his professional boxing career.
But Saturday's first-round knockout of Bermane Stiverne to defend his World Boxing Council heavyweight title at Brooklyn's Barclays Center was his absolute masterpiece. The Bronze Bomber knocked out the only man who had taken him the distance.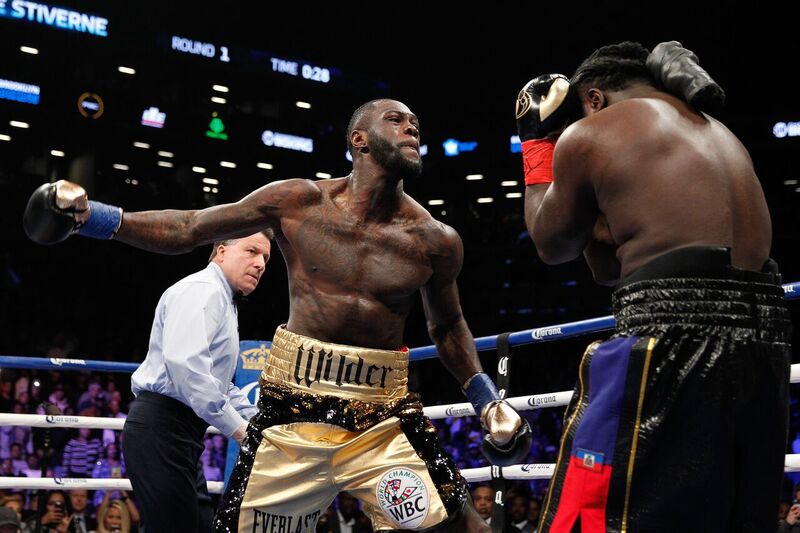 "Put it in a museum," promoter Lou DiBella said of Wilder's effort. "He just destroyed the man. He came out there and just jabbed his head off. From that distance, Deontay's lethal."
The man from whom Wilder initially took the WBC belt opened the title bout sizing up Wilder, trying to get a little rhythm. Wilder was consistently keeping the challenger at bat with his jab.
Then, with 51 seconds left in the round, the Tuscaloosa native stepped in with a one-two and Stiverne, who hadn't fought in two years, was down.
The game plan of the 32-year-old Wilder had been to box, use the jab and not give Stiverne any openings. Then the knockdown came and the plan changed.
"We realized then he's really hurt," trainer Jay Deas said. "Let's try to get him out of there."
After referee Arthur Mercante Jr. checked Stiverne, the champ was at it again. Left, right, left, right, and the challenger was down in a corner with 27 seconds on the clock.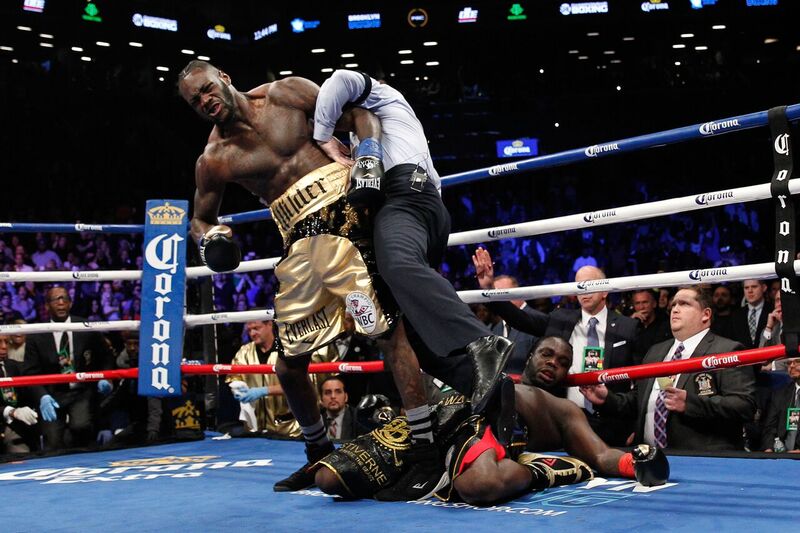 Following another check by Mercante, Wilder (39-0 with 38 knockouts) played beat the clock, exploding from the opposite corner at the former champ. He faked his left and threw a heavy right to begin a barrage of blows that sent Stiverne (25-3-1) to the canvas for a third time with three seconds showing.
"Once he hurt him the first time, he finished him, which he always does with people," DiBella said. "If Deontay hurts you, Deontay's going to finish you. Deontay's not an ordinary puncher. He's a real force. His punching power is a real force."
Mercante put Wilder into a bear hug and nearly climbed on his back to get him to stop his onslaught, declaring the fight done with a single second left in the opening round.
"No, it wasn't (WBA/IBF champ) Anthony Joshua standing in front of him," DiBella said. "No, it wasn't one of the group of all-time heavyweights standing in front of him. But very few people are capable of doing that to a professional heavyweight the way that Deontay is.
"That's why he's the champ," the promoter continued. "He's the hardest-punching, hardest-hitting, most dangerous heavyweight in the world inside of the ropes."
Wilder can now say he's knocked out every person he's ever fought as a professional.
"I think it makes a statement that he's the most dangerous guy in boxing, especially in the heavyweight division," Deas said. "I think the fans are going to demand that Anthony Joshua step up and fight Deontay Wilder in a unification match."