From Rick Pickern's description of his experiences in the Air Force, one might think he was stationed in the frigid wilds of Antarctica. But Pickern actually served on U.S. soil, providing security for the country's remote nuclear missile sites in North Dakota.
Pickern, who had never traveled farther north than Tennessee until he joined the military in 1979, said the zero-degree temperatures each winter were a shock to his system. After completing his security and weapons training in San Antonio, Pickern was dispatched to Grand Forks Strategic Air Command Base in North Dakota, where he remained until his tour ended in 1984.
"We got sent up there in the middle of January," said Pickern, Plant Barry Security team leader for Alabama Power. "The first time I had to change a combination code at a missile site, my hands were so cold that I couldn't get it right, even though I was wearing mitts. And when I got back in my truck, I looked in the mirror and saw icicles hanging from my eyebrows."
High security
Pickern spent weeks at a time providing security at these 400-foot-by-400-foot nuclear silos. "They are located in sunflower fields out in the middle of nowhere," he said.
As part of his unit's security fire team, Pickern often escorted new or replacement missile parts to the sites, which are heavily protected with advanced alarm and radar systems. Installing parts required a "huge team effort," involving both security and maintenance personnel, he said.
A convoy with three four-member security teams transported each part to the sites. A helicopter carrying another team flew above the convoy, providing added protection.
After arriving at the destination, Pickern or another team member was assigned to use a confidential combination code to open the outer cover of the silo, which looks like the "lid on a safe," Pickern said. Maintenance personnel could then get inside the facility to make repairs, while the security team guarded the site.
Pickern said opening the covering to the facility was quite a process.
"There was no way you could get into the site unless you had the correct combination code," Pickern said. "After you used that code to open the outer piece, the maintenance team would use another code to open the inner door. You then had to burn the code because it couldn't be reused."
"Security could not get in without maintenance, and maintenance could not get in without security. And we had to do it without communicating with each other," he said.
After the work was completed, the security team would reset the lock on the outer cover using a new authentication code. The checks and balances ensure that only authorized personnel can enter critical nuclear facilities.
Pickern was fire team leader on "Charlie I" – the helicopter that provided surveillance from the air during these missions.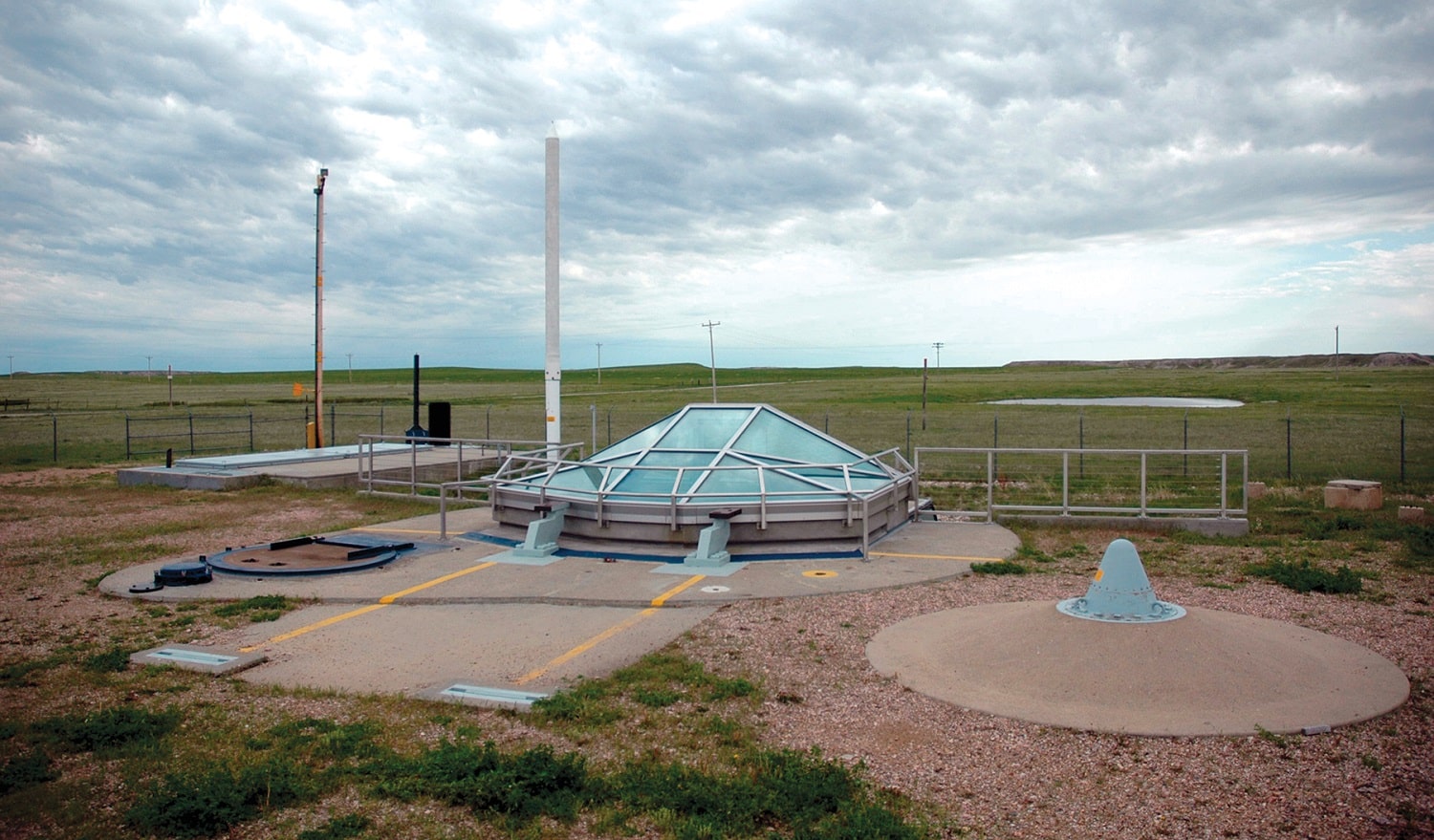 The big chill
Along with the persistent cold, Pickern said the year-round winds, which often caused temperatures to drop to 30 degrees at night as early as August, and the blowing snow were the biggest challenges he faced during his years in North Dakota.
"They would have what they call whiteouts," Pickern said. "The wind would blow the snow so hard that you wouldn't be able to see anything. You would have to pull over and wait for it to stop."
Although Pickern admits he generally didn't like the cold, it could be fun at times. When he was off duty, Pickern's northern comrades taught him to play ice hockey, a sport he had never gotten the chance to try back home in Alabama.
Pickern joined the Air Force with his brother, David. The two trained together in San Antonio and then served in the same unit in North Dakota.
"I went into the Air Force because I was looking for something to kick-start my career," Pickern said.
After completing active duty in 1984, Pickern moved into the Air Force Reserve and served two years at Duke Field in Crestview, Florida.
Air Force takeaways
Pickern began working in security at Alabama Power in 2003 after 16 years in law enforcement as a canine instructor and narcotics investigator. He headed his own canine obedience training business for several years, a company he plans to reopen after retirement from Alabama Power.
"The best part about the military to me is that you learn to operate as a team," Pickern said. "If the team fails, everybody fails. It's not about you. It's always about making the team look good."
Pickern said teamwork is just as important at Alabama Power.
"As a team leader, I look at what my guys are strong at doing," he said. "Then, if a guy is really good at a particular job, I will assign it to him and have him partner with a guy who is weaker in that area to help him learn something as well."
Pickern said the military taught him how to read people and situations.
"I didn't understand a lot of the security procedures we used in the military, but I do now," said Pickern, noting that many of the same measures are used to protect Plant Barry and the company's other facilities. "It's not about using force. It's about having the force to use if there is any trouble. It's about having security with strength."