For years, women fought the stereotype that "a woman's place is in the kitchen." Kim Hicks of Pisgah Falls, North Carolina, agrees that women ought to get out of the kitchen but not because they ought to give up cooking.
"Grilling and smoking has really been a man's world," Hicks said. "Women need to get into this because of its simplicity. Anything you can do in your house you can do on the grill."
Hicks was among the female "pit masters" taking part in the Cowboy Charcoal Fire and Ice competition for women, part of the World Food Championships Nov. 8-12 in Orange Beach.
Cooking over coals has long been dominated by men. Hicks sees no reason it has to be that way.
RELATED: Orange Beach's World Food Championships a foodie's dream come true
"I've been cooking most of my life because I love to cook," she said.
Hicks' road to the World Food Championships began when she decided to mess with success. For 20 years she ran a breakfast and lunch diner in a small town in Michigan. But she decided her area needed a place where folks could eat dinner and barbecue seemed like a good bet. She visited Memphis to see how it was done and took classes.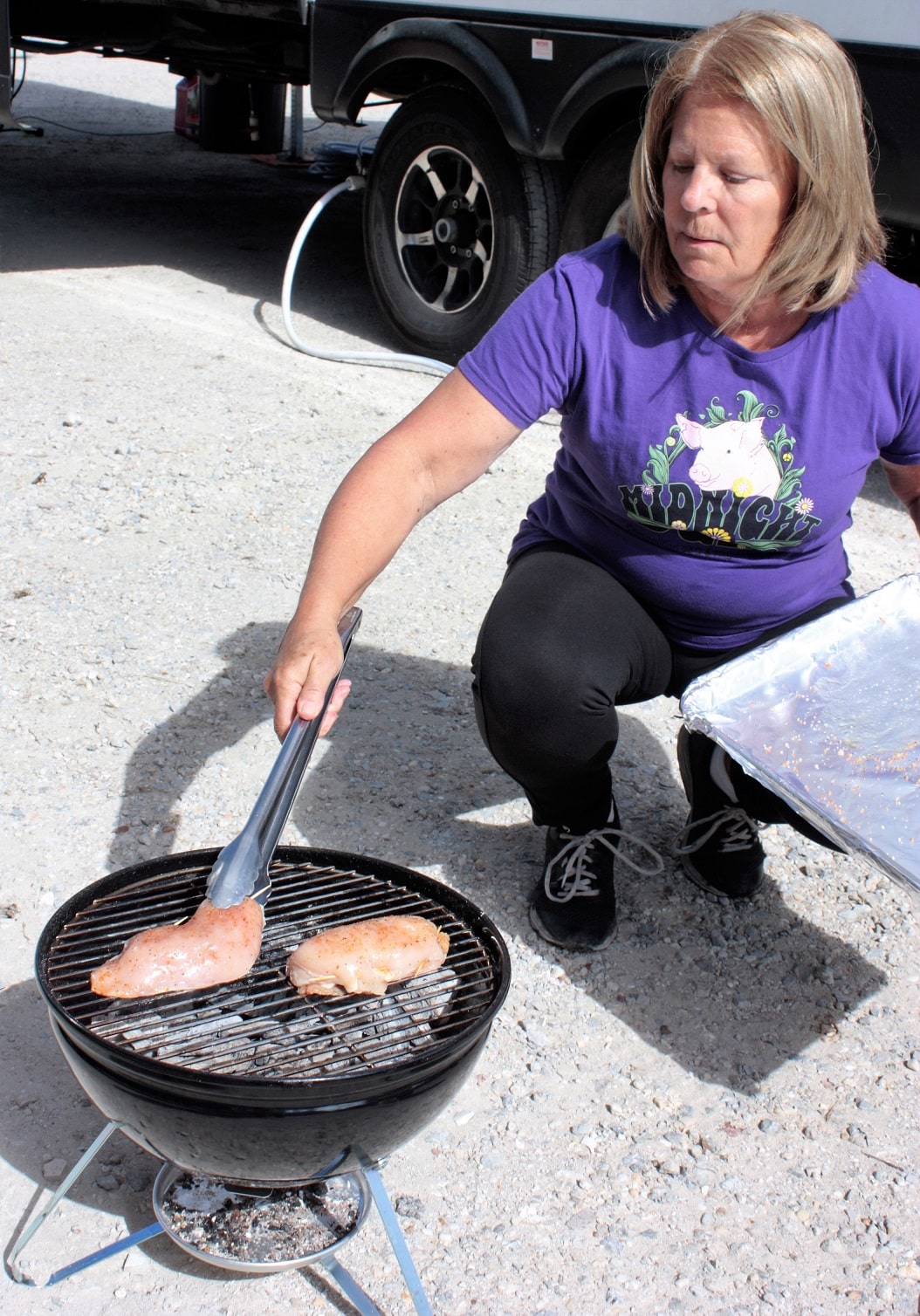 "That's when I really started to grill," Hicks said. "I had to learn real quick how to grill and smoke."
Hicks closed her restaurant, remodeled it and reopened it as a barbecue restaurant.
"People in our area had no clue what brisket was," she said.
But the restaurant was a hit, so she decided to enter barbecue contests. The contests in Michigan were small with maybe a dozen entrants. But she learned quickly that what sold in the restaurant didn't necessarily win contests. The barbecue brotherhood quickly accepted a sister and helped her learn the ropes.
"They're a great group of people," Hicks said. "Barbecuers are some of the best people you meet. The camaraderie is great; everybody is so friendly."
The competitions appealed to her competitive side.
"It makes my day if I can say, 'I'm going to beat Darren Warth,'" she said, pointing to a barbecue team set up directly behind her. "He's one of the best in the country."
Winning competitions isn't easy.
"You have to be super lucky," she said. "There are a lot of good competitors here. You have to know your meats and you have to know when it's cooked correctly."
Hicks has since relocated to North Carolina and continued to compete.
"She likes to go to Georgia and bring their money back to North Carolina," her husband, Wayne Hicks, quipped.
Last year, the Hicks took first place in the brisket competition at the WFC.
"The second-best thing is beating a bunch of Texas guys in the brisket competition," Wayne Hicks said with a laugh.
Kim Hicks said her favorite meats change from time to time. Right now, she really likes cooking pork shoulder.
"I love the flavors of the pork," she said. "I love the bark (outside meat) on it and the bacon on it is so good."