Keeping any effort going for a quarter-century is a remarkable accomplishment. To make it that far, and to still be going strong, you've got to provide real value. And you can't do it alone.
The Alabama Business Charitable Trust reached its silver anniversary by doing both — helping people in need with one of life's necessities – energy – and making partnerships its cornerstone.
Formed in 1992 by Alabama Power, the ABC Trust has over the past 25 years helped about 100,000 Alabama low-income households cover the cost of heating and cooling in times of need and also provided energy efficiency assistance for non-profit organizations.
Alabama Business Charitable Trust celebrates 25 years of giving from Alabama NewsCenter on Vimeo.
Since its creation, the Trust has provided more than $30 million to help Alabamians in need.
In forming the Trust, the program's originators realized early on the importance of working together with other organizations, and decided to partner with the Alabama Department of Economic and Community Affairs (ADECA) and community action agencies because of their direct reach to low-income Alabamians.
"Our founders saw a need and recognized that working as partners is the best and most effective way to address that need," Zeke Smith, Alabama Power executive vice president of external affairs, said this past Wednesday night at a dinner to celebrate the 25th anniversary. "And strong partnerships continue to be at the core of our success."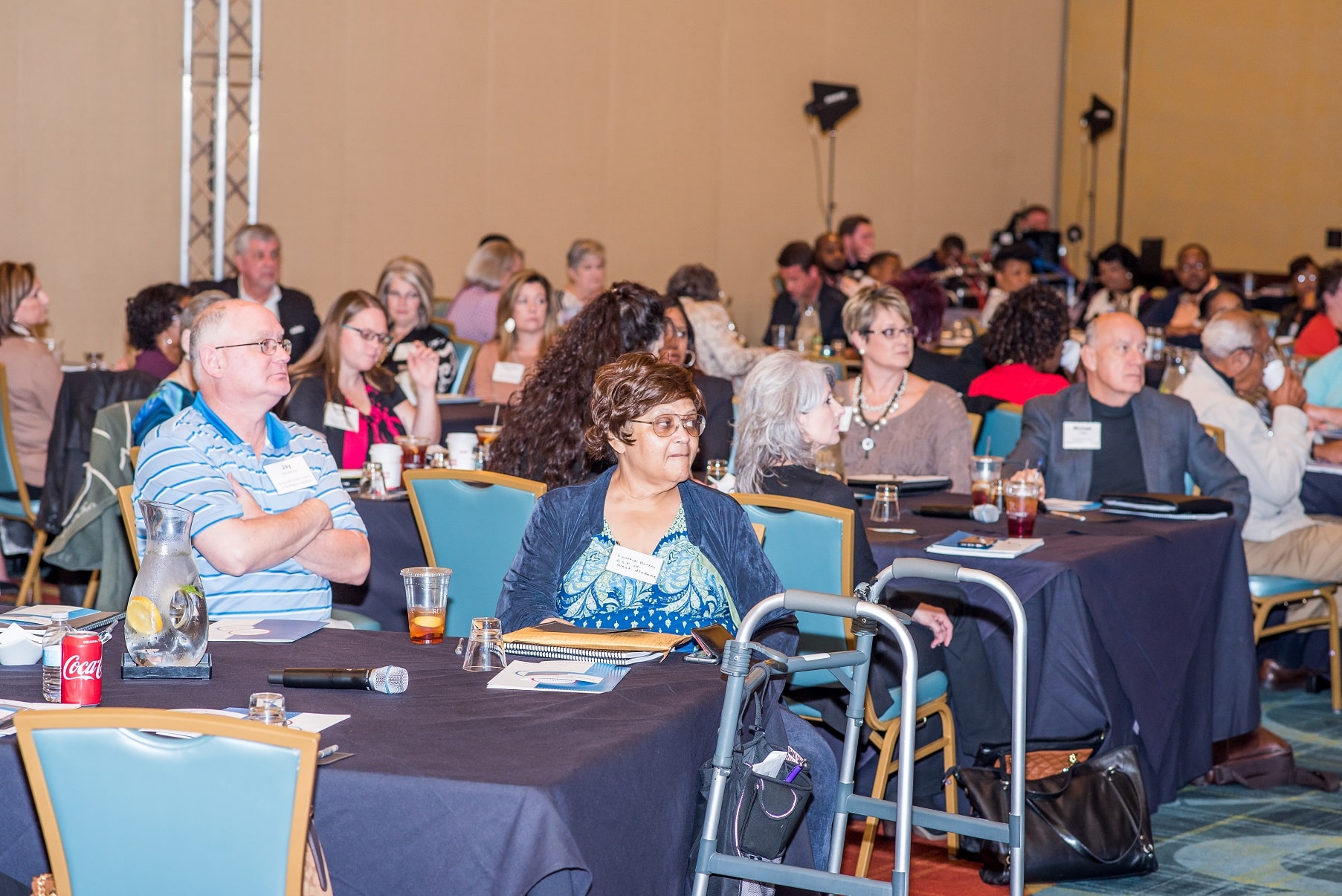 Today the Trust counts more than 20 agencies spanning central and south Alabama among its partners.
"One lone entity cannot meet every need," said Myla Calhoun, the Trust's executive director. "That's what makes the Trust special: it effectively brings together many community partners for one common goal – to serve our neighbors in need."
The Trust provides energy assistance through several programs.
Its Home Forward Energy Grants, for example, help families weatherize their homes by providing dollars to cover things like insulation and heat pumps.
Meanwhile, Efficiency Forward Grants provide funding to non-profit organizations to make their facilities more energy efficient, saving them money on energy bills that otherwise might have to be paid out of operating funds.
The Trust also supports the Emergency Assistance and Cooling programs, which help customers who meet certain criteria with their energy bill payments.
"The need is even greater today because there's not sufficient federal funding. The ABC Trust catches a lot of people who may not be eligible for that funding," said Willie Whitehead, unit chief of the ADECA Energy Division.
"The Trust has been a great partner for 25 years, and we're looking forward to another 25 years."