How big is this year's Iron Bowl?
So big that bragging rights is way down the list.
Alabama, No. 1 in the College Football Playoff ranking, heads to the Plains to meet its cross-state rival at 2:30 p.m. on CBS. And victory for the visitors or No. 6 Auburn stamps that team's ticket to the SEC Championship game next week against Georgia.
If the Iron Bowl winner is Alabama and it knocks off the once-beaten Bulldogs, the Tide will claim a berth in the College Football Playoff. Should Auburn win the Iron Bowl and the SEC Championship, the Tigers will likely get into the four-team playoff for the national championship.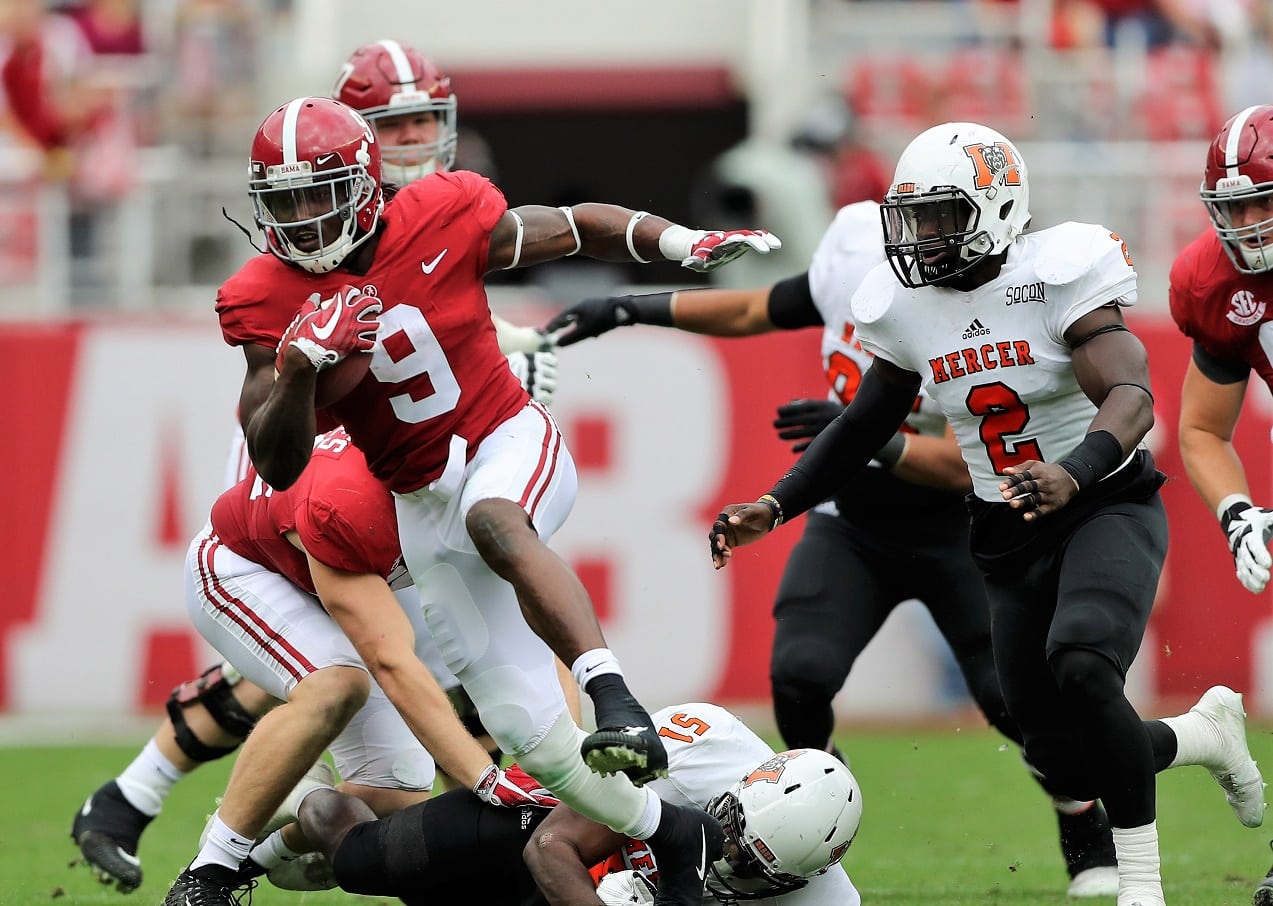 "It's a big game," Nick Saban said. "Gus Malzahn has done a phenomenal job. The Tigers have improved throughout the year and they're playing as well as anyone in the nation right now.
"There is a lot of significance in this game," he continued. "(It) makes it more interesting on a national level. As a coach, it's always a big game. (It) means a lot to players, fans and everyone who is a part of it. Everyone kind of knows what's at stake."
Said coach Gus Malzahn: "You add the Iron Bowl and it's big. Then you add the possibility of an SEC West Championship. It feels like 2013; exactly the same way."
But first comes the meeting of the undefeated Crimson Tide and the twice-beaten Tigers. Between the two, there is no lack of respect.
"They're the No. 1 team in the country and I think it's a well (-deserved) rank," Malzahn said of Alabama. "On offense, they're extremely talented. I believe they're the No. 7 offense in the country. And you look at them on defense, where they're very talented also, they're the No. 1 scoring defense."
Saban isn't dismissing Auburn either.
"You have to stop their running game and their ability to make explosive plays downfield," he said. "Defensively they're very good upfront. (They have) physical linebackers. They don't make a lot of errors. (They're a) challenging group to block down in and down out."
Malzahn said having the comforts of home is an advantage.
"The good thing for us is we're playing at home," he said. "We do have experience playing the No. 1 team (Georgia) two weeks ago when we played our best game. And we're going to have to do that again."
Bill Clark leads his UAB Blazers into their regular-season finale against 0-11 Texas-El Paso at noon Saturday at Legion Field. And before anyone could ask during his press conference this week, Clark said he and his team have not forgotten about Charlotte, which was winless before upsetting UAB in overtime earlier in the season.
"We don't care what their record is," he said. "They've been in every single game, a lot of them into the fourth quarter. They don't look like an 0-and-11 team. They're fighting their tails off. We feel like we're going to get their best game."
In other college action:
Samford (8-3) at Kennesaw State (10-1): Coach Chris Hatcher's Bulldogs solidified their place in the Football Championship Subdivision playoffs with their 26-20 win over Southern Conference foe Furman. Now they'll head east to Georgia to face the Big South Conference at 2 p.m. Eastern.
"This is exciting for us to make the playoffs two years in a row," Hatcher said. "This team has played extremely well. We've played a very difficult schedule this season and we finished strong. I'm really proud for the guys; they've earned the right to continue to play."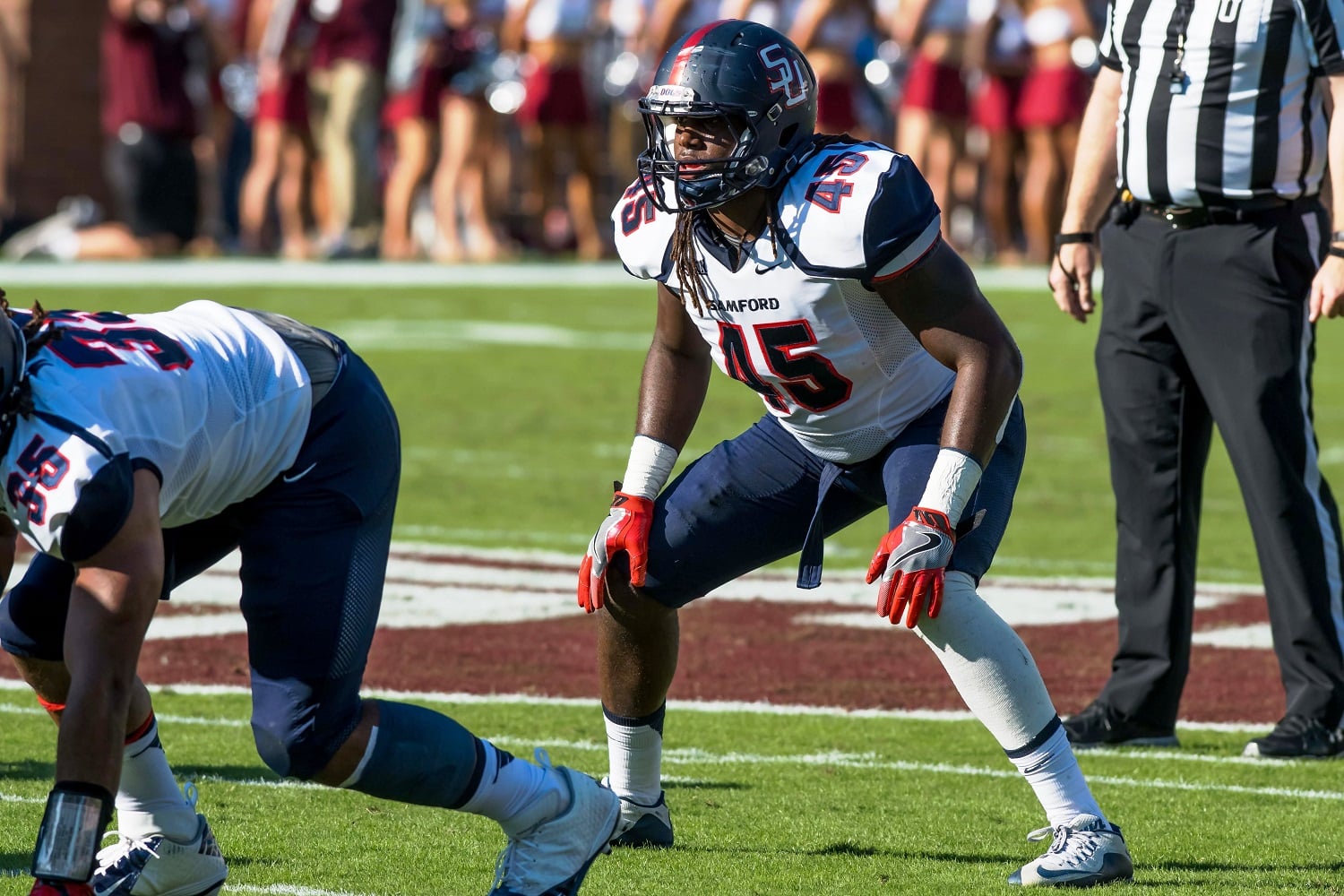 Saturday's game is a rematch of the season opener for both teams, when Samford won 28-23 on Aug. 31. That is the only previous meeting of the two programs.
The winner faces No. 3-seed Jacksonville State.
Delta State (9-3) at West Alabama (9-2): The Statesmen outscored Bowie State 45-35 to earn a noon date with the Tigers of Livingston in the second round of the NCAA Division II playoffs. West Alabama is a No. 1 seed; Delta State is a No. 5 seed.
Edward Waters at Alabama State: The Hornets host their 94th annual Turkey Day Classic on Thursday at 2 p.m. ASU looks to close out the season and the run of interim head football coach Donald Hill-Eley. Alabama State is 4-1 since he was handed the reins from fired coach Brian Jenkins.
Texas State at Troy: The Trojans (8-2) will work off that Thanksgiving turkey during their 3 p.m. Friday meeting with the 2-9 Bobcats.
South Alabama: The Jaguars (4-7) are idle this week before ending the season at New Mexico State.
HIGH SCHOOLS
Class 7A: Thompson (12-0) hosts defending 7A state champion Hoover (9-3) as the teams vie for a berth in the Super 7 State Championships Dec. 6 at Bryant-Denny Stadium in Tuscaloosa. But first is a Region 3 rematch of the Warriors' 35-25 win at the Hoover Met to capture the school's first Class 7A, Region 3 title. Don't be late for this one as it will draw a huge crowd and Alabaster's James L. Simmons Stadium – even with extra bleachers – won't hold as many as the Met.
Class 6A: Pinson Valley (12-0) will go to Decatur Friday to face Austin (12-0) in a quarterfinal game at Ogle Stadium. The Indians, coached by Patrick Nix, are 12-0 for the first time in school history. Austin is 12-0 for just the second time in school history. Nix is in his first year at Pinson after guiding Scottsboro to a 12-1 season last year.
Class 5A: Wenonah (10-1) made it all the way to the championship game last season before falling to Beauregard in Auburn. The Dragons will try to make it to Tuscaloosa for this year's final. First, they must stop visiting St. Clair County (9-3).
Class 4A: Cherokee County (6-6) heads to Anniston to take on Saks (12-0).
Class 3A: A pair of 11-1 teams will square off in Wedowee as Sylvania plays at Randolph County.
Class 2A: Sulligent (11-1) hosts Fyffe (12-0).
Class 1A: Once-beaten Sweet Water (10-1) welcomes undefeated Maplesville (11-0).