To Your Health Sprouted Flour Company (Fitzpatrick)
The Makers: Peggy and Jeff Sutton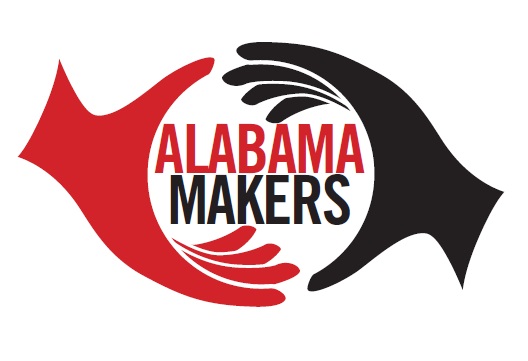 Peggy Sutton has a simple answer when folks ask her the difference between bread made with sprouted flour and bread baked with the usual white stuff.
"It's the difference between eating a tomato and a potato," she said. "Sprouted flour tastes better, is easier to digest, has more enzymes and is just more nutritious than regular flour."
As owner of To Your Health Sprouted Flour Company, Peggy is helping spread that knowledge and nutrition to people all over the world. Made from organic grains (such as wheat, barley and rice) that are left in the fields until they germinate, sprouted flours were once the country's most popular baking product.
Peggy discovered the ancient ingredient while researching ways her husband, Jeff, and she could eat healthier.
"I grew up in Fitzpatrick, then spent 30 years working in marketing and organizational management in Montgomery, Atlanta and Columbus," she said. "I came back to Fitzpatrick to serve as director of the Alabama Hospice Organization."
Back home in the small community just south of Montgomery, Peggy started looking at ways her grandparents and great-grandparents had cooked and baked.
"They were so healthy, and I knew their diet played a role in that," she said. "That's how I discovered sprouted flour. Before the Industrial Revolution, farmers couldn't harvest their grain as quickly, so it would sprout while still in the field. The sprouts produce vitamins and minerals that are lost when the grains are harvested too soon."
To Your Health Sprouted Flour leaves that usual white stuff in the dust from Alabama NewsCenter on Vimeo.
In 2005, Peggy soaked some wheat grains in a Mason jar filled with water, dried them, ground them with a small home mill, and made her first loaf of sprouted flour bread. "I was blown away by the taste," she said. "From then on, I was hooked."
She soon hooked enough family and friends with her baked goods that a year later Peggy and Jeff built a commercial kitchen and started their company. Eventually they decided to quit baking and offer only bags of sprouted grains and flours.
"Then we got a call from Whole Foods," Peggy said.
The grocery store chain asked if the couple could ship 10,000 pounds of flour.
"At that time, we were only making about 1,000 pounds a week, but I knew we could do it," she said. "Unfortunately, we live at the end of a dirt road, and the trucks couldn't get in to pick up all that flour. So we had to expand."
Luckily, the couple owned about 30 acres next to U.S. 82 near their home, so they started work on a 7,200-square-foot production building. Last year, they added a third building to their storage and processing facility – and now To Your Health is the largest supplier of organic sprouted flours and related products in the world.
From their home kitchen, the couple's company has grown to employ more than 30 people, produce 80,000 pounds of flour a week and ship more than 28 different grains, flours, legumes, seeds, nuts and snacks (such as popcorn, sunflower seeds and granola) to individuals, grocery stores and food companies in 14 different countries.
Peggy's picture even appears on boxes of cereal, after Kellogg's organic Kashi brand asked to use their flour in a new product. "I told Jeff, 'It's not exactly the front of the Wheaties box,' but I'm still not complaining," she said.
Peggy continues to spread the word about their sprouted specialties through her work with the national Whole Grains Council, and on the company's website that offers recipes, baking tips and a "True Sprout Blog" with information and updates on the sprouted grains community.
"You know, I was really enjoying myself sprouting grains in Mason jars and selling my breads at farmers markets," she said. "But I also love educating people about sprouted flour. It's so delicious and good for you – it's just that simple."
---
The Product: More than 150 organic and gluten-free sprouted flours, grains, legumes and snacks, such as popcorn and granola.
Take Home: A 1-pound bag of Organic Sprouted Red Wheat Flour ($3.45).
To Your Health Sprouted Flour Company, 1138 U.S. Highway 82, Fitzpatrick, Alabama
[email protected], 334-584-7875