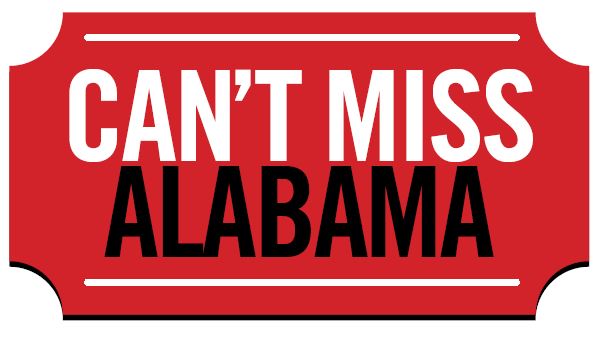 Make this your best holiday season yet.
Arova Contemporary Ballet
Enjoy the "Last Stop" ballet performance Dec. 1-3 at the Dorothy Jemison Day Theater at the Alabama School of Fine Arts. The performance, choreographed by Kristopher Estes-Brown, portrays the miniature society formed when people use mass transit. Click for ticket information. For more information, visit www.arovacontemporaryballet.org/season-x.
'Posing Beauty in African American Culture'
Understand art through the "Posing Beauty in African American Culture" photography exhibition. Explore popular culture, race, class and gender, which includes advertising, music, film, video, fashion and other aesthetics. Guest artists are Carrie Mae Weems, Gordon Parks, Charles "Teenie" Harris, Sheila Pree Bright, Leonard Freed, Renee Cox, Anthony Barboza, Bruce Davidson, Mickalene Thomas and Jeanne Moutoussamy-Ashe. The exhibition will be on display through Sunday, Jan. 21 at the Mobile Museum of Art. For more information, follow this link.
Let it Snow and Festival of Trees
The Hardin Center presents "Let it Snow" and "Festival of Trees" through Sunday, Dec. 31 at the Imagination Place Children's Museum in Gadsden. At "Festival of Trees," local students will make ornaments and decorate more than 30 Christmas trees by using national parks and national monuments as their theme. At the "Let it Snow" exhibit, children ages 2 through 10 can play in a pit of nontoxic polymer material that feels like snow. The children will enjoy snow slides and play in an ice rink. The Hardin Center is closed on Christmas. For field trip information, call 256-543-2787 or visit the website. The hours for the exhibits are Monday through Saturday from 10 a.m. to 5 p.m. and Sunday from 1 p.m. to 5 p.m. For more information, call 256-543-2787 ext. 31 or email [email protected]. The Mary G. Hardin Center is at 501 Broad St. in Gadsden.
Ice skating in Railroad Park
Birmingham Ice Skating in Railroad Park runs through Monday, Jan. 1. The hours are Sunday through Thursday from 11 a.m. to 9 p.m. and Friday and Saturday from 10 a.m. to 10 p.m. The rink will be closed Christmas. Enjoy free skating lessons. Birthday and holiday parties are welcomed. Click for the complete schedule. To learn more about the skating rink, follow this link. For details, email [email protected] or call 205-521-9933. Railroad Park is at 1600 First Ave. S. in Birmingham.
Christmas on the River
The annual Christmas on the River holiday celebration is underway through Saturday, Dec. 2 in Demopolis. This year's celebration features a "Special Child" and "St. Nick." Entertainment includes a semi-formal gala on the Tombigbee River, the reading of the Christmas story, lighting of the park, candlelit tours, arts and craft show, parade, nautical night parade, fireworks and other festivities. For more information, please visit the Demopolis Chamber of Commerce website.
'Cinderella – an Outrageous Fairy Tale' at BJCC
The Birmingham Children's Theatre presents "Cinderella" Saturday, Dec. 9 at 2:30 p.m. at the Birmingham-Jefferson Convention Complex. Arrive an hour early to have your free photo made with Santa. Click here for tickets. For more information, call 205-458-8181.
Christmas at the Falls
Enjoy beautiful, decorative lights nightly at Christmas at the Falls in Gadsden. Entertainment includes a visit with Santa, train rides, a petting zoo and children's activities. The festivities are underway through Dec. 23 and Dec. 26-30 at Noccalula Falls. Purchase tickets here.