November 30, 1954
Oak Grove resident Ann Hodges became the only person in recorded history to suffer a confirmed meteorite strike. The softball-sized meteorite crashed through Hodges's roof and bounced off a radio before hitting her in the hip as she napped on her living-room couch. The impact left a sizeable bruise but no lasting damage. The event quickly became a national media sensation and resulted in a year-long legal battle between Hodges and her landlord over ownership of the rock. Hodges eventually donated the meteorite to the Alabama Museum of Natural History in Tuscaloosa, where it remains today.
Read more at Encyclopedia of Alabama.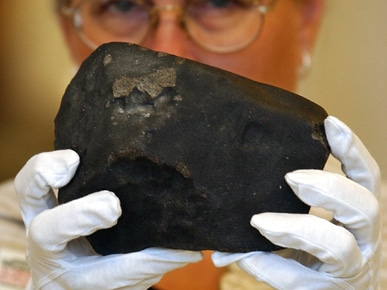 For more on Alabama's Bicentennial, visit Alabama 200.