The Maker: Nick Cantrell
Nick Cantrell Batik Paintings in Orange Beach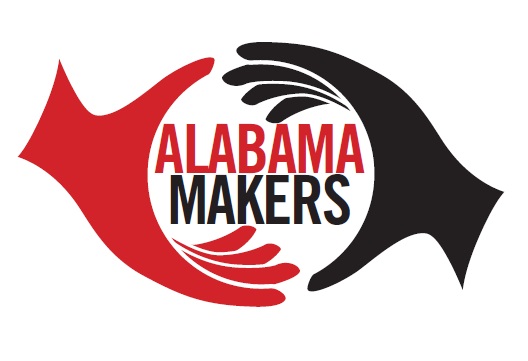 The art of batik has been mastered in Indonesia, Malaysia, Singapore, India, Bangladesh, Sri Lanka, the Philippines … and Orange Beach.
Nick Cantrell in Orange Beach uses batik to create popular paintings that fly out of his exhibits.
"The traditional art of batik is wax and dye on fabric, typically a garment or a silk," Cantrell said. "The artist would use patterns of melted wax to resist color in certain areas. They would apply melted wax in a pattern to a garment and dip it in a dye bath and the color could not go where the wax was."
Alabama Maker Nick Cantrell takes Eastern art form on a swim with Gulf Coast subjects from Alabama NewsCenter on Vimeo.
Cantrell sells his work at the Coastal Arts Center of Orange Beach and art shows, including the Three Rivers Art Festival in Louisiana, Fairhope Arts & Crafts Festival, Orange Beach Festival of Arts, Gulf Breeze Celebrates the Arts and Cedar Key Old Florida Celebration of the Arts.
"I use the principle of 'resist' with melted wax just as they did in traditional batik, but what I do differently is use watercolor pigments on a rice paper," Cantrell said. "It's a hybrid between traditional batik and watercolor painting."
The results can be astonishing.
Cantrell started painting at a young age. In college, he was criticized by a teacher who told him he was coloring and not painting. He never let that affect his artistic direction, which led him to batik.
"Once I found this method of adding color to my drawings, it was like 'Eureka!' I'm on to something now," he said. "I have a technically specific rendering of the subject, but then a loose and abstract application of vivid colors."
In addition to all the festivals, Cantrell exhibits at Tino's Fine Art and Frames in Gulf Shores and Coastal Magpie in Ocean Springs, Mississippi.
Cantrell is thankful he found a technique that is uncommon in this part of the world. He is also thankful to his mother.
"I feel certain people have talents in different areas and my talent was with a pen and pencil; I've always been able to draw," he said. "I have a suitcase downstairs where my mother has saved everything from scribbles on the church program to self-portraits I've done, third-grade Mother's Day cards and so on."
---
The product: Batik paintings of Gulf and water subjects in addition to other areas.
Take Home: A small print for $35.
Nick Cantrell – Art by Nick