December 9, 1887
Lamar County native Rube Burrow and his gang of outlaws robbed a train in Arkansas, making off with about $2,000 collected for the Illinois lottery. Burrow's fourth train robbery, the heist caught the attention of the Pinkerton Detective Agency. The outlaw narrowly evaded his pursuers for nearly three years as he continued to rob trains across the Southeast and shot an officer, a train passenger and a postmaster. In October 1890, Burrow died in shootout at the Linden jail. His body was shipped by train back to Lamar County, making several stops along the way to display the infamous outlaw's corpse.
Read more at Encyclopedia of Alabama.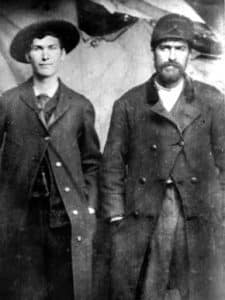 For more on Alabama's Bicentennial, visit Alabama 200.