Shadow Catchers Art (Greenville)
The Makers: Tim and Mary Davis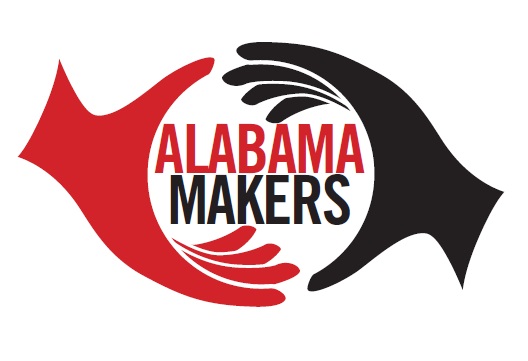 Tim and Mary Davis base their Shadow Catchers Art in Greenville, where they've produced thousands of pieces of wall décor for more than 30 years.
The couple met while working at a Parisian department store in Montgomery.
"I have a degree in environmental biology, but ended up managing the Shadow Catchers plant," Tim says.
Mary, who has degrees in fashion merchandising and interior design, worked a while longer in Montgomery before eventually joining her husband in Greenville. "By 2009 we had been here for about 20 years," Mary says. "So when the original owner got ready to retire, we bought the business."
From smalltown Alabama, Shadow Catchers Art captures business worldwide from Alabama NewsCenter on Vimeo.
The name "Shadow Catcher" was originally given to Edward S. Curtis, a Seattle photographer who took more than 40,000 photographs of Native Americans in the early 1900s. His work recorded many of their traditions that were quickly disappearing at the turn of the century, so Curtis was called "Shadow Catcher" by the people he photographed. "And that's what we try to do with wall art – preserve and share it with people," Mary says.
To achieve that goal, the Davises work with artists and art publishing companies from all over the world, finding paintings, photographs, lithographs and other works to adorn the interiors of businesses, homes, hotels, galleries and gift shops. Using only solid wood moldings for the frames and high-tech mounting techniques, their staff produces museum-quality pieces for interior designers, decorators and retail store buyers.
"We work with about 15 artists – including several in Alabama, such as Mary Dearing from here in Greenville – as well as some 40 art publishers who represent artists all over the world," Tim says. "We're mainly a wholesale business, with about 80 percent of our work coming from interior designers looking for decor. We have pieces hanging in places ranging from auto supply plants to sorority houses."
In addition to its wholesale artistic side, the company has a walk-in shop where customers can bring their own artworks to be professionally framed.
"We do custom framing for folks who like to get a top-quality job," Mary says. "So we're very busy around the Christmas season when folks want personal pictures or prints framed for gifts. And, of course, many of them come in at the last minute."
But that's fine for the Davises – for this art-loving couple, it's never too late to catch a shadow.
---
The Product: Professionally mounted and framed artworks for wholesale customers, as well as a framing shop that's open to the public.
Shadow Catchers Art, 598 Industrial Parkway, Greenville, AL 36037
334/382-2929; www.shadowcatchersart.com