When Menzella Kiser's husband, Greg, was diagnosed with Alzheimer's disease four years ago, it turned the couple's world upside down.
"To live the Alzheimer's experience with an otherwise healthy person is difficult. I lose a little bit more of Greg every day," said Kiser, a resident of Pike Road near Montgomery.
Now, Kiser is fighting back. She recently rallied her large family to join her for the annual Montgomery-area River Region Walk to End Alzheimer's.
It's her way of helping to stamp out the debilitating disease facing her husband and many others like him. Alzheimer's has taken the lives of her mother-in-law and three uncles, Menzella said.
Early signs
Greg was 54 when he was diagnosed with early-onset Alzheimer's. This form of dementia affects people younger than 65 and can lead to a decline in memory, reasoning and thinking abilities. According to the Mayo Clinic, about 5 percent of Alzheimer's sufferers develop symptoms before 65.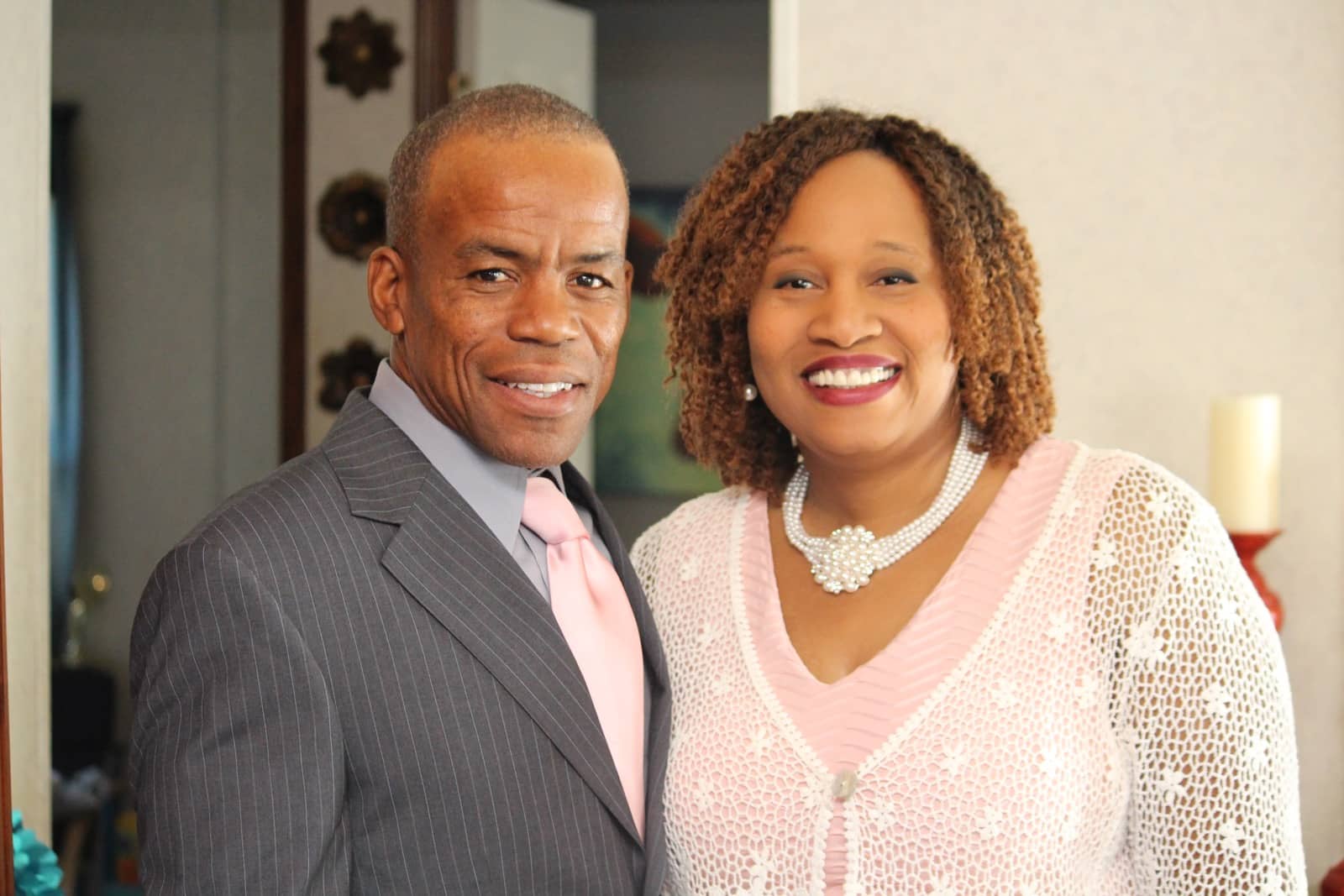 When he was diagnosed, Greg was a self-employed diesel mechanic and was in top shape, exercising every day and eating a healthy diet, Menzella said. He was a longtime competitive powerlifter who had won numerous U.S. and world titles.
But while Greg appeared healthy on the surface, Menzella knew in her heart that "something was terribly wrong."
"We began noticing that he was losing things, and they weren't turning back up again," she said. "He got to where he was working slower and slower, and was repeating things more and more. He also became disinterested in working out in the gym."
That was only a taste of what the couple now faces. Today, as Greg's caregiver, Menzella makes all the decisions, picks out his clothing, ensures he eats regularly and takes his medicines, and drives him to doctor appointments and outings.
"As the disease has progressed, I have felt more helpless to do anything for Greg," said Menzella. "When the chairperson of last year's River Region Walk came to our Alabama Power office to ask for a contribution, I realized I could help by raising dollars to benefit research."
The family jumps in
Menzella enlisted her family's support. In 2016, her team, which included 25 family members, raised about $5,800.
This year, Menzella's team more than doubled, with 60 members of her family taking part in the Oct. 15 walk at Auburn University at Montgomery. They worked even harder than last year. Money poured in from a friends-and-family yard sale, a barbecue and donations.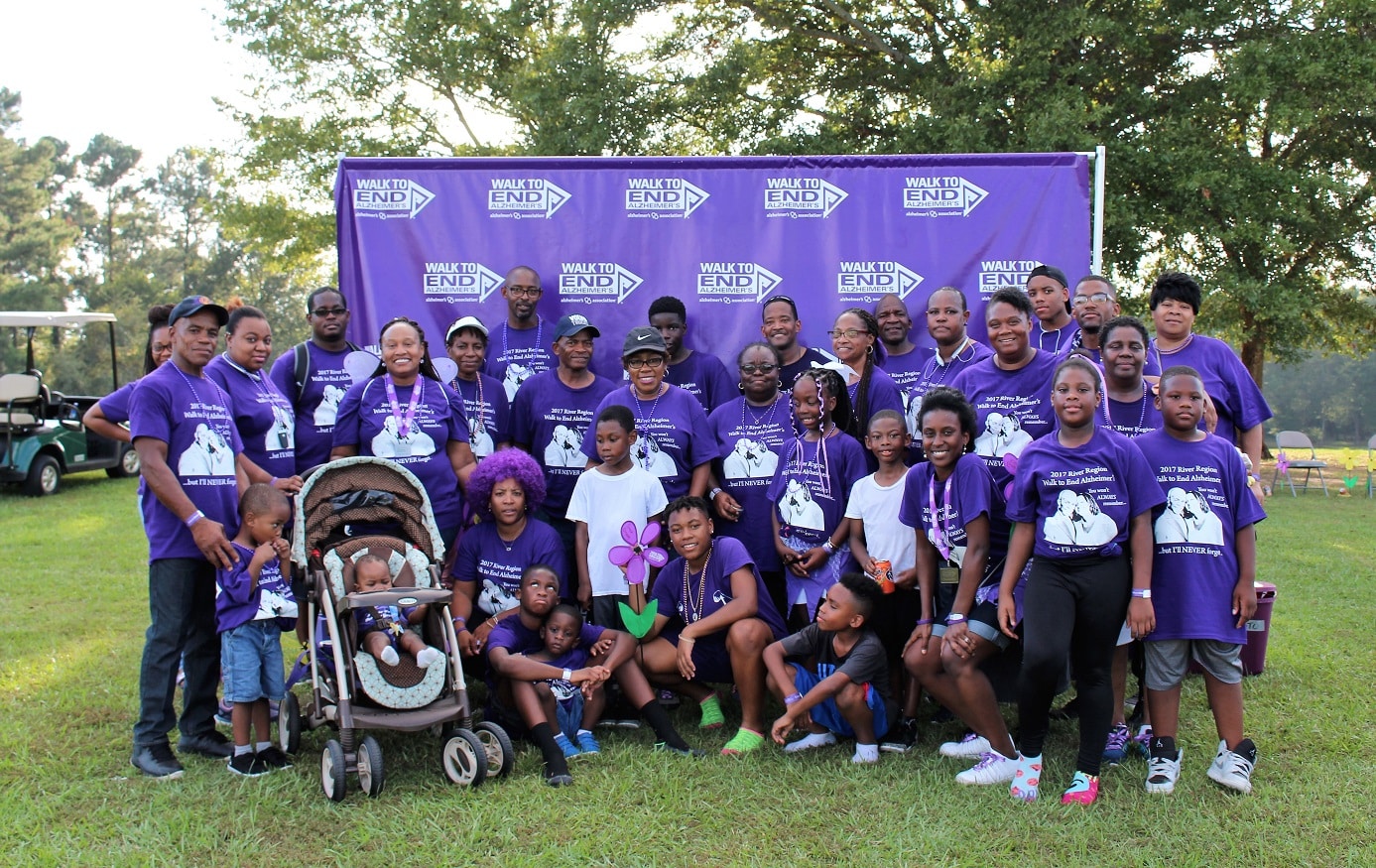 The team brought in $9,370, making it the top fundraiser at the walk for the second consecutive year. Menzella was the top individual fundraiser.
"It's just an awesome feeling to participate in the walk," Menzella said. "I feel like I'm paving a way for the future. It may not help in Greg's lifetime. But I'm paving a way for those to come, and maybe they will have a better hope of survival."
Alabama Power was among the many corporate sponsors of the walk, which raised more than $57,870 in support of Alzheimer's care and research.
"Menzella has been such an inspiration to me," said Heather Goggin, chairperson of the River Region Walk. "I know how time-consuming and emotionally consuming it can be to care for someone with Alzheimer's. It means so much to me that while being a caregiver, she has been willing to give so much of herself to this effort. Menzella, Greg and their family have not only contributed financially, but they really embody the spirit of the walk, which is to raise awareness in the community and let people know why supporting Alzheimer's research is so important."
Along with taking part in the walk, Menzella said her family has stayed by her side from the beginning. Greg's sister and brother live next door and take Greg shopping when needed. His sister cooks evening meals for the couple, helping to carry the load for Menzella, who works full-time as an executive secretary at Alabama Power.
Menzella is grateful for her family's support as she helps Greg navigate this disease.
"I'm fortunate because I'm surrounded by family, and I can spend more time just being with Greg," Menzella said. "He was a workaholic. Now, we have time to fish and take long walks together, and just enjoy each other's company."