Alabama officials announced that the existing Hexcel Corp. production site in Decatur has been selected by the company for its first integrated U.S. carbon fiber and PAN production facility. When completed and fully operational, the expansion will add about 90 jobs to Hexcel's existing workforce in Decatur.
The expansion was announced at a ceremony in Decatur attended by Hexcel executives, state officials and local leaders. The project is part of the company's strategic plan to ramp up production of advanced composites to meet increasing demand in the aerospace and industrial markets. Production is expected to begin in 2021.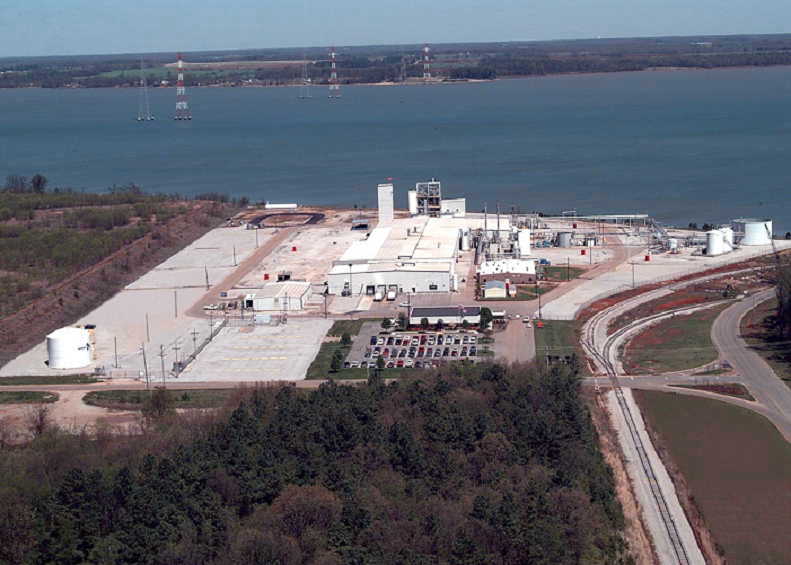 Hexcel Chairman, CEO and President Nick Stanage said the company conducted a comprehensive study for the project before choosing to expand in Decatur.
"We are pleased to reaffirm our commitment to Decatur, to the State of Alabama and to our existing team at the plant. We looked around the world at possible locations for this expansion, and the people of Alabama made it clear that Decatur would be the right choice," he said.
"Hexcel's expansion plan underscores the company's confidence in its loyal Alabama workforce and reflects the strong partnership that has been built in Decatur," Gov. Kay Ivey said. "I look forward to seeing Hexcel's Alabama operation continue to grow and thrive."
Stamford, Connecticut-based Hexcel, which was founded in 1948, operates 22 manufacturing sites with more than 6,100 workers. Sales last year totaled $2 billion. The Decatur facility produces polyacrylonitrile, or PAN, a precursor of carbon fiber.
"Alabama stands in the center of the emerging Southeastern aerospace cluster, and we want to penetrate all levels of the industry supply chain," said Greg Canfield, secretary of the Alabama Department of Commerce.
"The growth of companies such as Hexcel shows that we are positioned for an expanding role in that supply chain."
$200 million investment
According to the Morgan County Economic Development Association (MCEDA), Hexcel's investment in the expansion project is approximately $200 million, adding to previous investment totaling $691 million in the facility.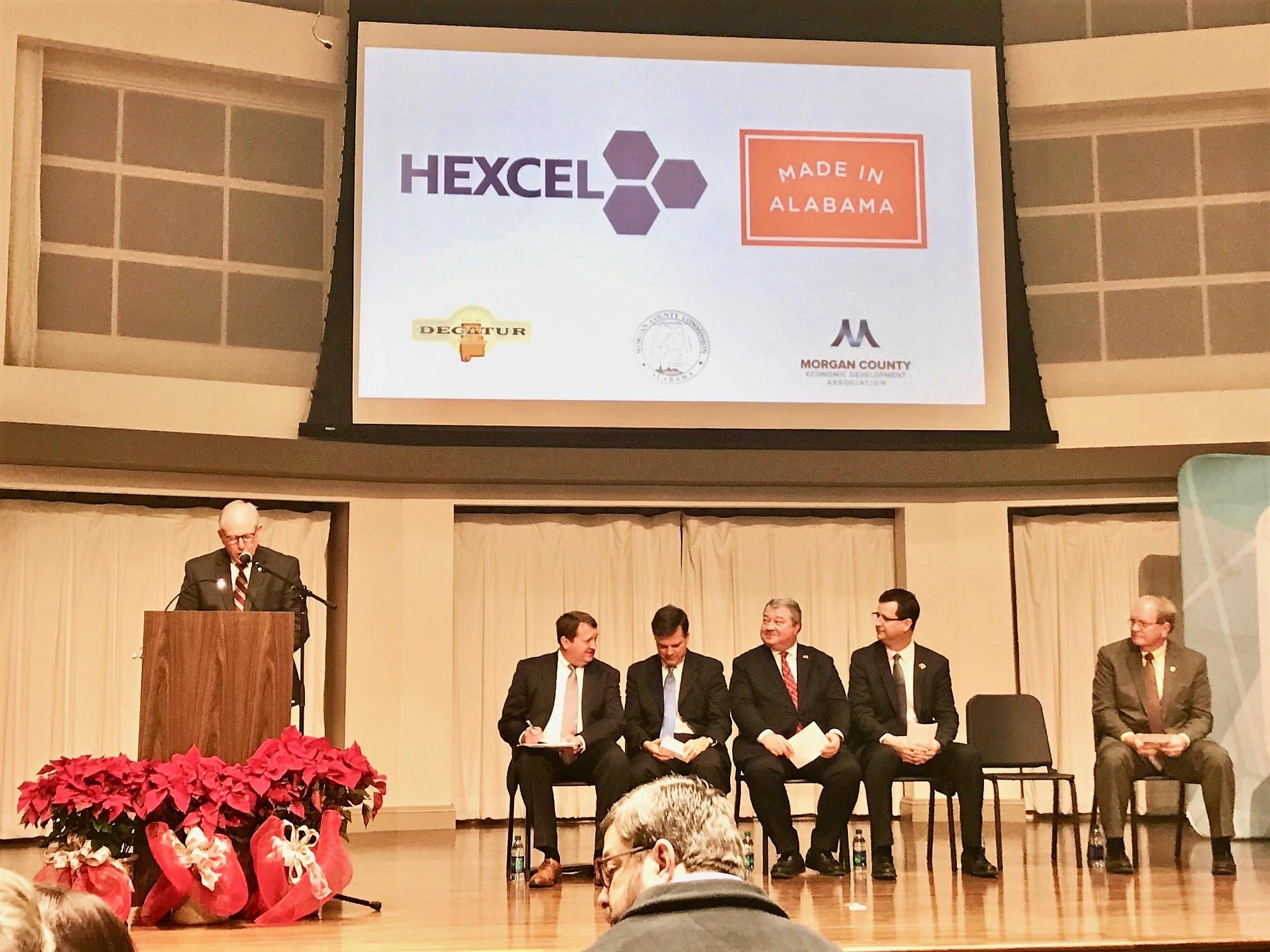 "This exciting announcement for Morgan County reinforces our qualified workforce and competitive location. We appreciate Hexcel's investment and look forward to their continued growth in Morgan County," said Morgan County Commission Chairman Ray Long.
"The size of this capital investment makes it one of the largest in the history of Morgan County and will pay long-term dividends to local schools and governments," state Sen. Arthur Orr said. "We are grateful for Hexcel Corp.'s renewed commitment to the people of this area and look forward to an enhanced, mutually beneficial relationship."
Decatur Mayor Tab Bowling said, "I have been associated with Hexcel since 1988, when they were known as Hispan. Since those early years, Hexcel leaders have continued to invest in Decatur, and they have remained a leader in the growing carbon fiber industry. This investment is a reflection of a wonderful economic development community led by our EDA staff, a strong workforce, and our logistical advantages."
Joining MCEDA and the Alabama Department of Commerce on the project recruitment team were the Morgan County Commission, Decatur's mayor and City Council, and the Tennessee Valley Authority.
This story originally appeared on the Alabama Department of Commerce's Made in Alabama website.