Neon lights have been beacons of industry and modernity since they were introduced in the early 20th century. One hundred years later, though, their method of production can still be painstakingly artisanal.
In Kingston, New York, Lite Brite Neon keeps this tradition alive. Founded in 1999 by Matt Dilling, 38, the company has crafted the ubiquitous millennial, pink-neon signs for Momofuku Milk Bar, art pieces designed by such superstars as Glenn Ligon, and the colossal, 8-foot-high red letters for conceptual artist Mary Ellen Carroll's Indestructible Language installation in 2006.
"Working with neon is an alchemical process where we actually take darkness and mold it into light," Dilling says. "It's both very creative and very scientific, very abstract and very concrete."
Bloomberg Pursuits: Neon artist Matt Dilling explains the amazing process from glass to gas from Alabama NewsCenter on Vimeo.
Neon lights are made by filling hollow glass tubes with rarefied neon or other gases, depending on the desired final color of the light. By putting electrodes at either end of the tube and pumping electricity into it, various gases emit different colored lights: neon (red-orange), helium (white), or argon (lavender-blue), for example, with hues further modified by any tinting on the glass itself.
Neon lighting hit its stride after World War I, becoming a fixture of the global urban landscape. It was in the U.S., though, that neon truly caught on. By the 1940s, its harsh glare had come to represent a certain seediness – becoming, in popular culture, a fixture of noir.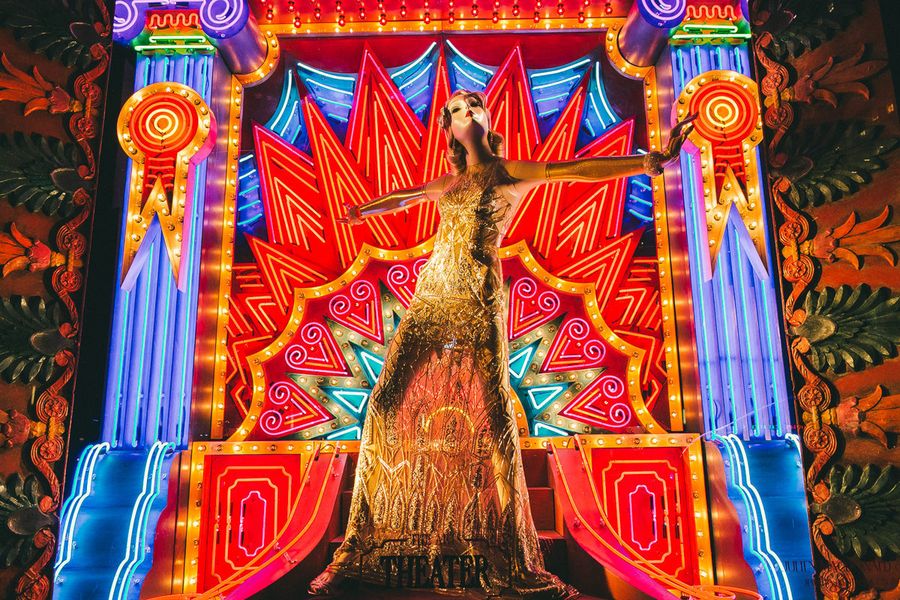 In 1947, Nelson Algren published a collection of stories centered on Chicago's criminal underbelly, "The Neon Wilderness," while films of the period took up a similar theme. The Museum of Neon Art, a not-for-profit based in Glendale, California, is currently hosting a film series that includes "The Blue Dahlia" (1946), "Double Indemnity" (1944) and "Mildred Pierce" (1945). There's also a Neon Museum in Las Vegas, where an outdoor "neon boneyard" features discarded neon signs and billboards.
By the 1970s, neon had made its way into fine art. Conceptual artist Bruce Nauman worked with neon lights, using them to spell out words and depict figures; later, British artist Tracey Emin would use neon for similar effects.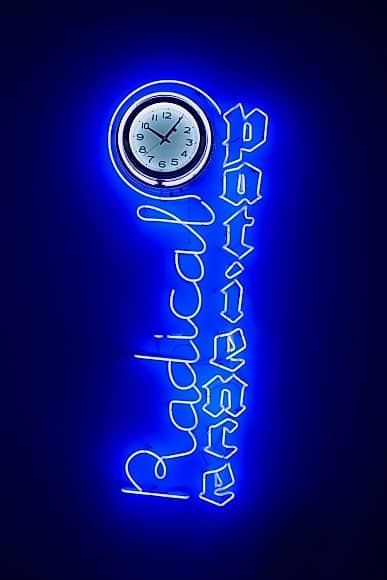 Lite Brite Neon's business incorporates a little bit of all that: There's a commercial component, where the company make signs for such stores as DKNY and window backdrops for Bergdorf Goodman; an artistic element, where it fabricates objects for other artists like Ligon, Agnes Denes and Tavares Strachan; and an original, decorative component, with artisans in Lite Brite's studio creating pieces, including the "Edison" chandelier, which has been featured in a range of glossy design magazines – and in the video above. The chandelier retails for $3,200.
"Our original setup was to produce neon art, and we ended up doing a lot of different kinds of neon displays as well," says Dilling, who helps oversee the Kingston studio's six artisans and designers, as well as his Brooklyn showroom's four employees.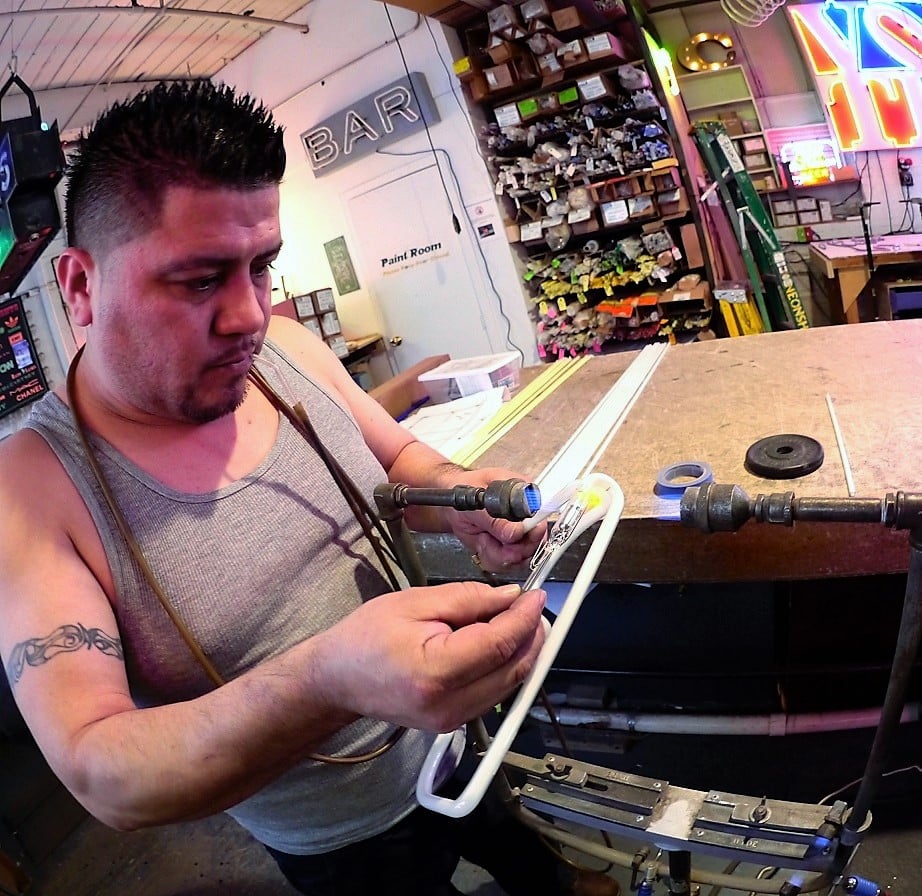 Regardless of the end product, the creative process is the same. A supplier delivers glass tubes to the studio in long straight bundles. From a three-dimensional computer model, designers print out a silhouette of a light's shape for technicians to follow. In the studio, the junctures at which the tube will be bent are marked, effectively measuring out its twists and turns before modifications begin. Then the bending starts.
Intense gas torches heat specific portions of the tube in excess of 1,000 degrees, at which point the glass is malleable enough to bend and twist as necessary. Depending on the scale and complexity of the piece, Lite Brite's lights can include dozens of pieces of glass tubes, which then need to be cooled and fused together. Once ready, electrodes are welded onto both ends of the tube. Gas is then pumped into the tube and the sign's tubing sealed.
This assumes that everything goes according to plan: Glass is inherently fragile, and subjecting it to 1,000-degree heat doesn't always do so well. "There's a variety of challenges that come up inherently when working with glass," Dillon says. "Glass can crack due to stress."
Assuming everything works out, the final step of the process is taking all the composite, unique elements of a piece and assembling them into the sign, sculpture or objet d'art that represents the final product.
"I've always said it's more a design studio and think tank than just a facility," Dilling says. "Working with neon is really this constant process."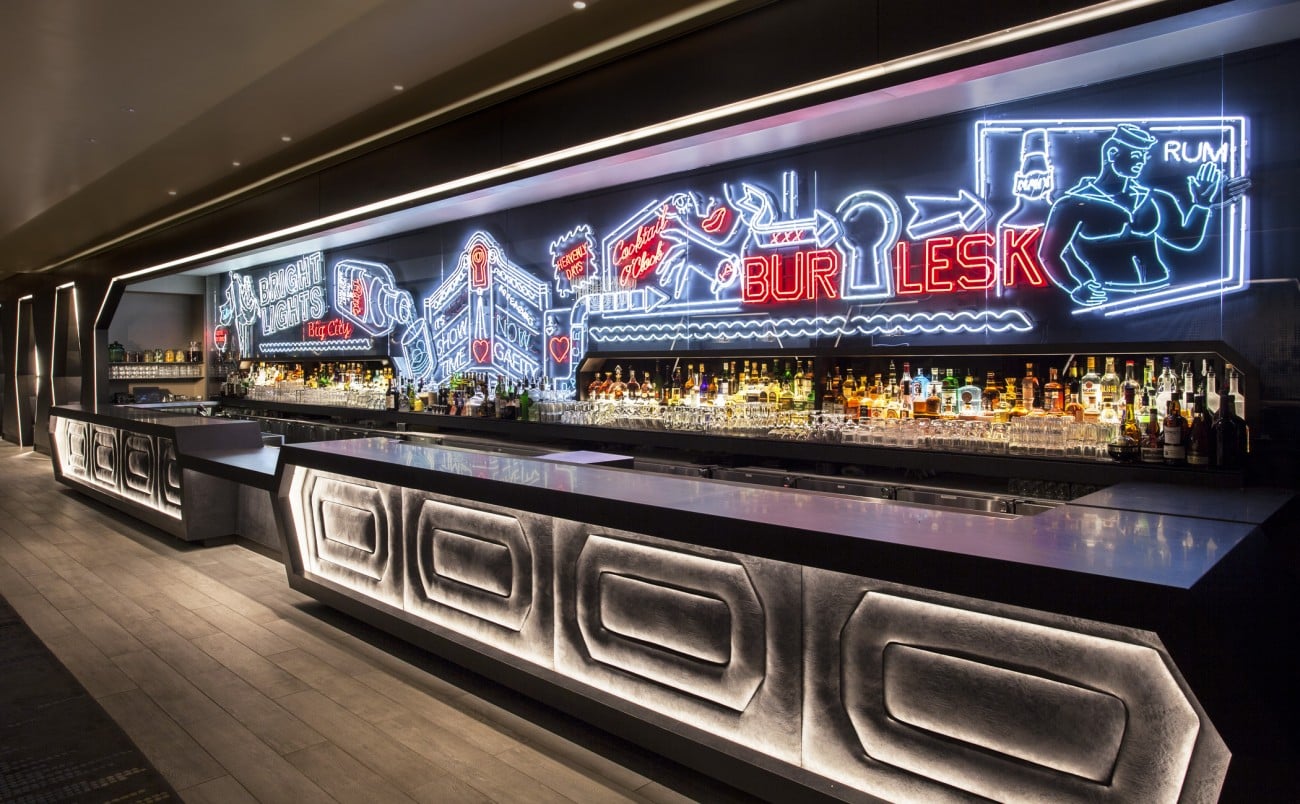 (Contact the author at [email protected].)