Birmingham has a long history as a sports town where big entertainment and big business combine.
BHM BIZ magazine held a B-School forum this morning to explore where the business of sports in Birmingham stands as we begin 2018.
It is a year that may see funding for a new downtown sports stadium and will see the first U.S. Open golf tournament held in the state.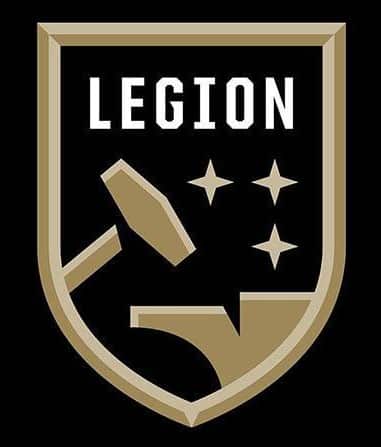 It will also see the development of the city's United Soccer League team, the Birmingham Legion FC, which was announced in August but is going through its formation in 2018.
The forum's panel consisted of UAB Athletic Director Mark Ingram, Birmingham Barons General Manager Jonathan Nelson, 2018 U.S. Women's Open Championship Manager John Coppins, Southwestern Athletic Conference Interim Director Edgar Gantt and Birmingham Legion Vice President Morgan Copes.
The panel took on hot topics, including potential financing for a proposed stadium next to the Birmingham-Jefferson Convention Complex.
"They would like to, No. 1, renovate (Legacy) Arena and spend about $100 million on it," Ingram said. "They also have an interest in renovating the current and existing convention space to about $15 (million) to $20 million. And then third, yes, they would like to add a brand new football stadium, an open-air football stadium over in the parking lot that's between the Alabama Sports Hall of Fame and the new Topgolf facility."
The business of sports in Birmingham from Alabama NewsCenter on Vimeo.
The 45,000-seat football stadium would cost about $175 million, Ingram said.
Jefferson County has pledged $30 million to the BJCC expansion, but Ingram said more funding would likely come from the city of Birmingham, the BJCC and a combination of corporate and community support.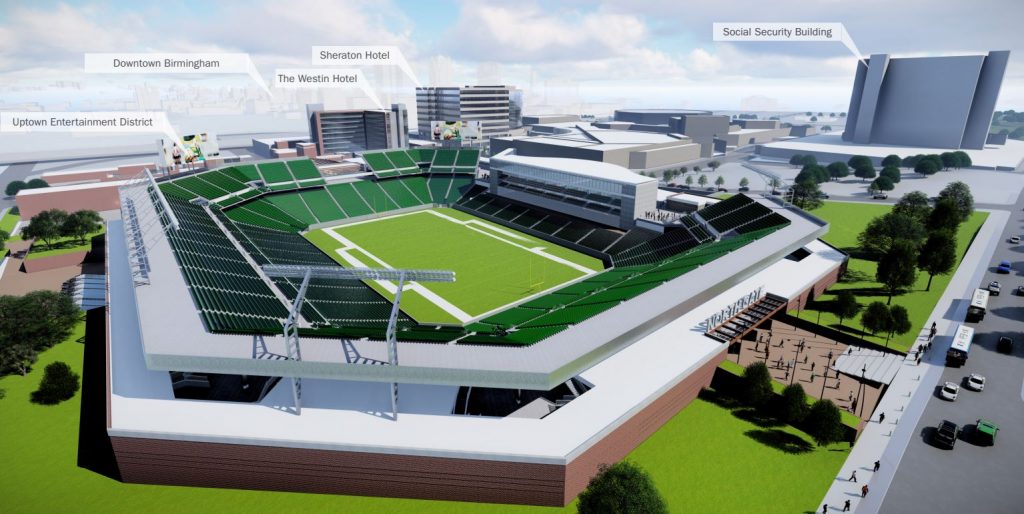 "We would be a tenant there and play our home games there," Ingram said.
While the new stadium is less than certain, there are some sports projects already announced.
One of the most significant is the 2018 U.S. Women's Open Championship. It is the first U.S. Open to be held in Alabama. The United States Golf Association is bringing the tournament to Shoal Creek May 28-June 3.
"This is the premiere women's golf event in the world," Coppin said. "This is the largest purse in women's golf. This is the title that all of the players want to win without a doubt. When you talk about an international field, an international audience, the largest event in women's golf coming to Birmingham, we're really excited. We like to say we're bringing the world's best golfers to the world's best sports fans, and we're certainly doing that this year with our championship at Shoal Creek."
This is also a big year for the Birmingham Legion, the USL expansion team announced in August. The team announced its new name and logo last week and will announce its president and general manager.
"There are a lot of pieces that need to be put into place before we start signing players" likely in the third quarter of this year, Copes said.
Fans can put their deposit down before the end of January to become a founding member of the club, Copes said.
You can watch the full BHM BIZ forum below.
BHM BIZ forum talks the business of sports in Birmingham from Alabama NewsCenter on Vimeo.