Three Georges, Mobile
The Maker: Scott Gonzalez
It's a story as sweet and as nutty as a praline.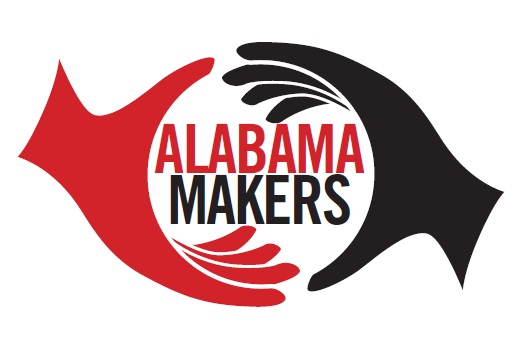 Three Greek immigrants become friends in Mobile. One wants to open a candy store, one dreams of owning a soda fountain and the third wants to start a sandwich shop.
The three decide to go into business together and put all three shops under one roof.
While getting the paperwork in order, the attorney ask them what the name of their business w be. After some discussion in Greek that soon turns into yelling and arguing, the attorney interrupts and suggests they name the business after their shared first names.
That's the legend of how Three Georges came to be in 1917.
A century later, owner Scott Gonzalez operates Three Georges in much the same way it was in the beginning. But today, you can pay for your banana split or muffuletta with a debit card and sign your name with your finger on an iPad.
Three Georges is an Alabama Maker that has stayed sweet for a century from Alabama NewsCenter on Vimeo.
With the purchase of The Nuthouse 20 years ago, Three Georges got into mail-order and internet sales. Fans of Three Georges outside of Mobile are now able to get assorted chocolates and other candies, pies, cakes, nuts and cheese straws shipped.
With orders coming in from across Alabama and every other state, Gonzalez said he's reminded of how his business is linked to customers.
"We always keep in mind how much a part of people's lives we are," Gonzalez said. "We really value that."
Gonzalez said holidays like Christmas and Valentine's Day are especially busy – both in the shop and online.
For out-of-town Romeos looking to order chocolates online, Gonzalez said don't procrastinate like the line of guys he will unfailingly see outside Three Georges' door on Feb. 14.
"Order a few days ahead of time," he said. "Don't wait until Valentine's Day. That will be too late to have anything shipped."
Valentine's Day favorites include assorted chocolate boxes, gourmet-dipped apples and chocolate-covered strawberries.
While many customers come for the classic soda fountain experience and others are fans of the sandwiches, Gonzalez said the candy store is by far the most popular part of the business.
Heavenly hash, turtles, pralines and pecan logs are some of the popular Southern traditions customers crave.
The cheese straws from the Nuthouse have also become big sellers in the Three Georges shop.
"We're about the South," Gonzalez said. "We're about comfort and keeping things the same as they've been done for decades."
Gonzalez came to own Three Georges by either accident or serendipity, depending on how you look at it. He originally approached Euple Pappolamporous, a widow of one of the Georges, to see if he could rent some space in the historic building at 226 Dauphin St.
Gonzalez had a wholesale business and didn't need the storefront.
But Euple offered to sell Gonzalez the entire building and the business with it.
Gonzalez has since restored the building back to its original look and brought back the original logo, which he discovered on a box from the 1920s.
To rebuild the soda fountain at Three Georges, he got the mahogany from the teller stations of a former Mobile bank, the lunch-counter stools from the former Woolworth's in Mobile and the marble from Mobile's former Masonic temple.
That got Gonzalez interested in downtown redevelopment and he has been a part of other projects in downtown Mobile's renaissance.
What's old is new again – just like Three Georges.
"These are not just traditions, they're institutions," Gonzalez said of his business and building. "They're part of the fabric of the South, the fabric of Mobile."
---
The product: Candies, nuts, cakes, pies and cheese straws that can be shipped or bought in the store.
Take home: A praline ($2.95) to eat in the store or a Three Georges Chocolate Box with 1-pound box of assorted chocolates ($26.95) shipped to your door.
226 Dauphin St., Mobile, AL 36602
251-433-6725
Facebook: https://www.facebook.com/ThreeGeorges