David Knight, executive director of the Walker County Development Authority, remembers the day two decades ago when the Alabama Development Office's David Echols told county leaders some harsh truths.
At a meeting, Walker County leaders questioned Echols, a senior project manager for ADO, about why they weren't seeing project activity. Echols replied they wouldn't see any projects if they didn't start working as a team and make investments to prepare for prospects.
"Dave told the truth that kick-started our economic development efforts in Walker County, and it's something that we have been able to build on ever since," Knight said. "Dave told us to work as a team. That's what we do, and that's what it takes."
The Alabama Department of Commerce (formerly ADO) recognized Knight with the David R. Echols Distinguished Service Award at the Economic Development Association of Alabama (EDAA) winter conference Jan. 29-31 in Birmingham.
The Echols Award represents the highest recognition for the state's economic development professionals.
"I am humbled and honored to receive this award — knowing the passion that Dave had for economic development makes this very special," Knight said. "I was fortunate when I first started out in economic development to be able to work with and learn from some great economic developers, and David Echols was at the top of the list."
'Prestigious award'
Bob Reed, chairman of the Walker County Development Authority board, said the award speaks to the work Knight does for the county.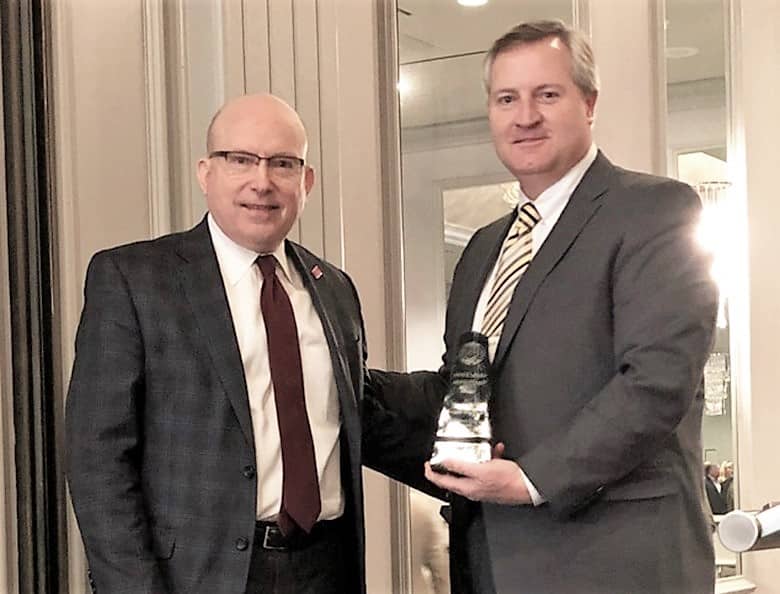 "David Knight is such an asset for our area," Reed said. "This is a prestigious award, and it is a recognition that is a testament to the hard work he puts in for Walker County. I don't know if the people of Walker County realize how much David has done to bring jobs and industry to our community."
The Echols Award is given annually to someone who demonstrates the highest ideals of the economic development profession.
"David Echols set a high standard for economic development in Alabama, and his legacy continues through this award," said Bob Smith, assistant director of business development at the Alabama Department of Commerce. "David Knight demonstrates all of the values that are considered important for a recipient to include professionalism, integrity and a passion for their work."
"David and his staff are always professional, well-prepared and diligent. They leave no stone unturned in representing Walker County."
Added EDAA Executive Director Jim Searcy: "David Knight consistently demonstrates a commitment to excellence, both professionally and personally. His creativity and drive make him one of Alabama's most successful economic developers. It is his strategic approach coupled with a vision for the future that have made him a success. His leadership is invaluable to EDAA and to his peers."
Forrest Wright, president of the Shoals Economic Development Authority, received the Echols Award last year.
This story originally appeared on the Alabama Department of Commerce's Made in Alabama website.