Alvin Ailey American Dance Theater will bring its 21-city tour to Birmingham tonight at the Birmingham-Jefferson Convention Complex (BJCC).
The show, originally set for the Alys Stephens Performing Arts Center, was so popular that it was moved to the BJCC, where it sold out. That shows the importance of dance and performing arts, said Chalvar Monteiro, a dancer with Alvin Ailey.
"Dance is a very important part of the community and communication," Monteiro said. "I just feel that as long as we have stories to tell as a people, black or otherwise, we will continue to be successful in speaking to humanity on a worldwide scale."
Choreographer Alvin Ailey founded the group in 1958 in New York with a group of young black dancers. The company started as an ensemble of only seven dancers, plus their choreographer, and many guest choreographers.
In 1962, Ailey changed his all-black dance company into a multiracial group, which has toured the United States, as well as Russia, Africa, Europe and Cuba.
Timing is special
Being on the road for Black History Month is important for many reasons, Monteiro said.
"This company was formed in the late '50s, which in itself was a form of protest, and to still be performing almost 60 years later, furthering Mr. Ailey's legacy and making dancing accessible to old and new audiences, is important," he said. "And I also feel Black History Month is a great time to celebrate that legacy in Birmingham, Alabama, as well as at large. Being able to further this legacy is very important and super exciting."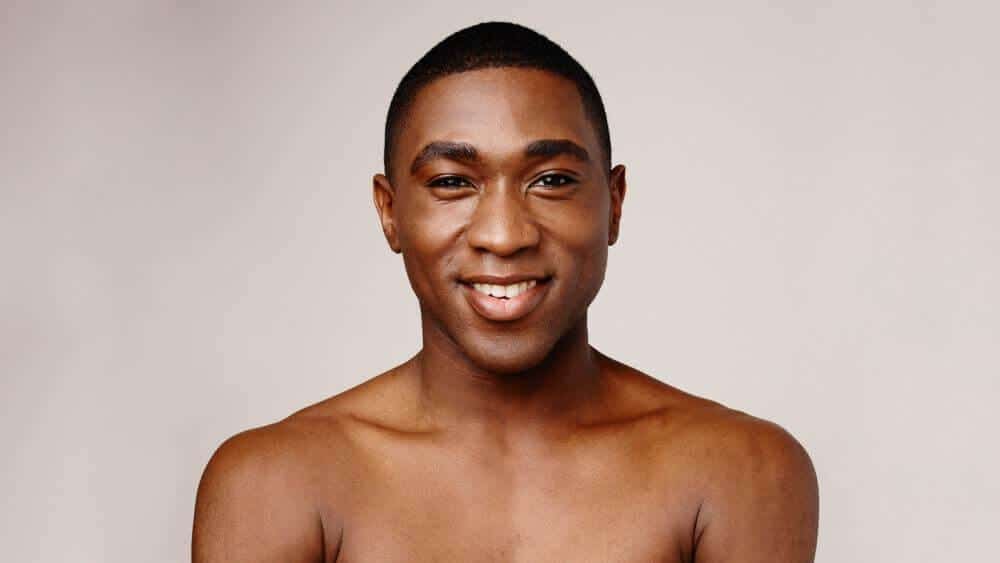 Works by Billy Wilson, Kyle Abraham and Robert Battle, along with Ailey's famous "Revelations," will be performed at the show. Everyone can take something away, Monteiro said.
"We do work that talks about humanity," he said. "Even if it's not every ballet, there's something that will speak to the human condition, whether it's having fun and thinking about celebration rather than something heavier — or you can think about something heavier because that's the headspace you're in. But I think an Alvin Ailey performance is great because it talks about the human experience, so there's something to connect to."
Monteiro wants the audience to come away empowered.
"I think coming to see things that talk about what's going on in current times, or even comparing what's been going on in the past to now, and be able have conversations with people you wouldn't normally run into — that's important," he said.
Longtime dream
This is Monteiro's third season with the dance theater. Performing with the historic group has been a dream since he was younger, the 29-year-old said. In fact, seeing an Alvin Ailey performance opened his eyes to dance.
"I started training when I was 13," he said. "When I was 13 I saw (AAADT) perform for Mother's Day, and just being able to see black bodies on stage and see a likeliness to myself, and seeing 'Revelations' for the first time, it opened my eyes and made me realize that dance was a career choice and it was valid and real."
Monteiro doesn't take what he does for granted.
"On this scale, is there any other company that exists that I would be able to have this experience?" he asked. "So, it's super special to see a lot of people that I've admired for years, to be able to work with them, dance next to them. It's just a reminder of all the heights I want to reach.
"It's special to see my fellow peers, that I trained with as a teenager, now get to this place that represents black excellence, that we continue to further that as well," he said. "Also reminding generations that dance is accessible; you can be a black dancer and be classically trained and do all these other things. It's super special, and I feel like it's a super unique experience that only this company can offer at this moment."
Dancing is still new for him.
"Now that I'm here, it still doesn't feel like I've arrived," he said. "There's much more to do within the company and out of the company; there's much more that I want to do. But I still feel like the hungry dance student."
This story originally appeared in The Birmingham Times.