The Happy Olive (Fairhope and Orange Beach)
The Makers: Richard and Vickie Bailey
The Happy Olive is definitely a Fairhope shop, but it's Fairhope in an Italian way. Or maybe it's Italian in a Fairhope way.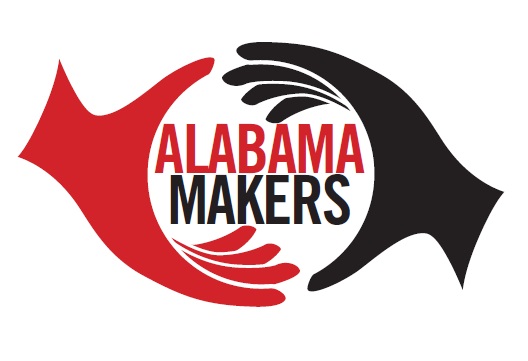 Regardless, co-owners Richard and Vickie Bailey have created an experience in a store that features olive oils, balsamic vinegars and gourmet mustards, among other items.
When the Happy Olive opened, the Baileys expected the olive oils and balsamic vinegars would be the stars. Those are fan favorites, but so are the house-made mustards.
"My daughter married an Italian 12 years ago," Richard said. "So we started traveling to Italy and on some of our trips we would visit France. While there, we would taste some of the wonderful mustards. After starting the store five years ago, we decided to add mustards to our offerings."
The Happy Olive carries many varieties of mustard, including honey balsamic white wine mustard and a raspberry wasabi white wine mustard. The Baileys make the mustard at their Fairhope home. They work with a local potter, who makes homemade pottery crocks for the mustard.
The Happy Olive is an Alabama Maker blending flavors worth smiling about from Alabama NewsCenter on Vimeo.
"We have found a great local artist named Rob Malone who hand-makes these crocks for us to sell our mustard," Vickie said. "If you choose to get one, you fill it up from our fresh tap and take it home. When you're done you can bring it back and get a refill. Just like our olive oils, they can be refilled as well."
Gourmet mustards on tap have been a popular feature at the Happy Olive, nestled in the quaint downtown of Fairhope. Olive oils and balsamic vinegars are also on tap. The Happy Olive has a second location in Orange Beach.
For those unable to go into the store regularly to fill up their crocks, the Happy Olive sells many of its products through its website.
The Baileys know of only three other places – in New York, Chicago and Portland – that sell mustard on tap like the Happy Olive.
"These mustards are healthier and purer, and are different than store-bought mustard," Vickie said. "There are no sulfites, no preservatives and no fillers. This mustard will last for three months in the refrigerator."
The oil and vinegars can also be purchased with herbs, spices and other flavors already worked in.
"Our most popular oil is the Tuscan Herb and our most popular vinegar is the Cranberry Pear," Vickie said.
Other oils include White Truffle, Wild Mushroom and Sage, Persian Lime, and Fused Lemon. Balsamic vinegar varieties include Strawberry, Sicilian Lemon, Raspberry, Serrano Honey, Pomegranate Quince, Pineapple, Lemongrass Mint and Mango.
The Baileys also prepare seasonings at the Happy Olive. Varieties include Herbs de Provence, Salt Sisters Bread Dip, Smoked Sweet Paprika, Wild Salmon, Buffalo Wing and Chili Lime. The Happy Olive also sells teas, sauces and gifts.
"Opening this store has been a true dream for us," Vickie said, "We love the Italian cuisine and wanted to create a place where chefs and novices can learn about these mustards, olive oils and balsamic vinegars."
---
The product: Variety of olive oils, balsamic vinegars, Italian seasonings, mustards and more.
Take Home: A bottle of Tuscan Herb Olive Oil – $12.99
The Happy Olive
25741 Perdido Beach Blvd. #1, Orange Beach, AL, 36561
314 De La Mare Ave., Fairhope, AL, 36532
251-929-0711