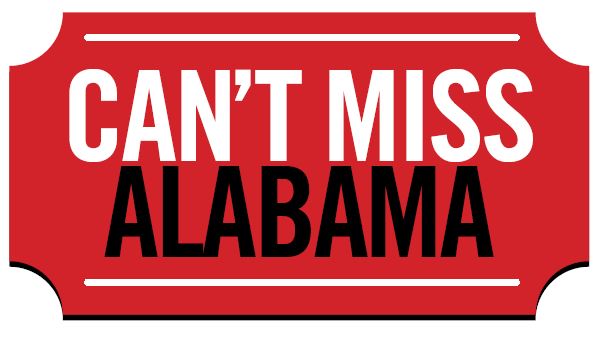 Can't Miss Alabama makes your chocolate dreams come true.
Mobile Chocolate Festival 2018
The Mobile Chocolate Festival is Saturday, March 3 from 10 a.m. to 4 p.m. at the Grounds. The chocolate-themed festival will benefit the Penelope House, which protects victims of domestic violence and their children. Compete in the Chocolate Challenge baking contest or design your own chocolate fashions in Project YumWay.
Tickets are $3 in advance and $5 at the door.
Admission is free for children ages 13 and under.
Call 251-342-2809 for details.
The Grounds is located at 1035 Cody Road N. in Mobile.
'Posing Beauty in African American Culture'
Understand art through the "Posing Beauty in African American Culture" photography exhibition. Explore popular culture, race, class and gender, which includes advertising, music, film, video, fashion and other aesthetics. Guest artists are Carrie Mae Weems, Gordon Parks, Charles "Teenie" Harris, Sheila Pree Bright, Leonard Freed, Renee Cox, Anthony Barboza, Bruce Davidson, Mickalene Thomas and Jeanne Moutoussamy-Ashe.
The exhibition will be on display through Sunday, March 4 at the Mobile Museum of Art.
For more information, follow this link.
Festival of Tulips
Festival of Tulips is underway through April 7 at American Village. Choose from more than 100,000 tulips, including "Big Red," "Best Red," "Kingsblood," "Best Pink," "Menton" and "Pink Squared." The event will offer colonial games and other family-friendly entertainment. Tulips and bulbs are $1.50 each. Cameras are welcome.
Click for tickets and directions.
For group tours call, Jodie Wasyluka at 665-3535 ext. 1045.
The American Village is at 3727 Highway 119 in Montevallo.
For inclement weather, visit the website.
Birmingham Heart Ball
Fight heart disease at the Birmingham Heart Ball March 3 from 6 p.m. until midnight at the Barber Vintage Motorsports Museum. This year's Magic City Heart Ball honorees are Raymond and Kathryn Harbert. The extravaganza includes heart-healthy food, live music and silent and live auctions.
For more information, contact [email protected] or [email protected].
Barber Vintage Motorsports Museum is located at 6030 Barber Motorsports Parkway in Leeds.
Jerry Brown Arts Festival
Art lovers will enjoy the Jerry Brown Arts Festival March 3-4 in Hamilton. The arts festival was named for the late Jerry Brown, an Alabama native. He was awarded the National Heritage Fellowship in 1992 and the Alabama Heritage Award by the Alabama State Council on the Arts in 2003. His widow, Sandra Brown, is one of the featured guests. About 70 artists from eight southern states (Alabama, Mississippi, Tennessee, Arkansas, Florida, Georgia, North Carolina and South Carolina) will participate in the juried arts competition. The family-friendly event includes an art station for kids.
The hours are Saturday, March 3 from 9 a.m. to 5 p.m. and Sunday, March 4 from 10 a.m. to 4 p.m.
The festival benefits the arts and art education.
Admission and parking are free.
Shuttle services will be provided.
To learn more about the artists, click here. Go here for directions. Stay updated on the festival through social media: Facebook at jerrybrownartsfestival, Twitter at @jerrybrownartsfest or website at www.jbaf.org.
For more information, email [email protected].
Karaoke Nights with Rickey Smiley
Have great fun with comedian, radio personality and actor Rickey Smiley at the Stardome. Karaoke with Smiley and his band are Monday nights March 5, 19 and 26 at 7 p.m.
For more information, visit the website or call 205-444-0008.
The Stardome is located at 1818 Data Drive in Hoover.
Selma Bridge Crossing Jubilee
Celebrate the 53rd annual Bridge Crossing Jubilee March 1-4 in Selma. The four-day event will commemorate Bloody Sunday, the Selma to Montgomery March and the Voting Rights Acts of 1964 and 1965. A summit, festival, exhibit, parade, basketball game, pageant, golf tournament and other festivities are planned.
Click for the complete schedule.
To learn more, visit the website.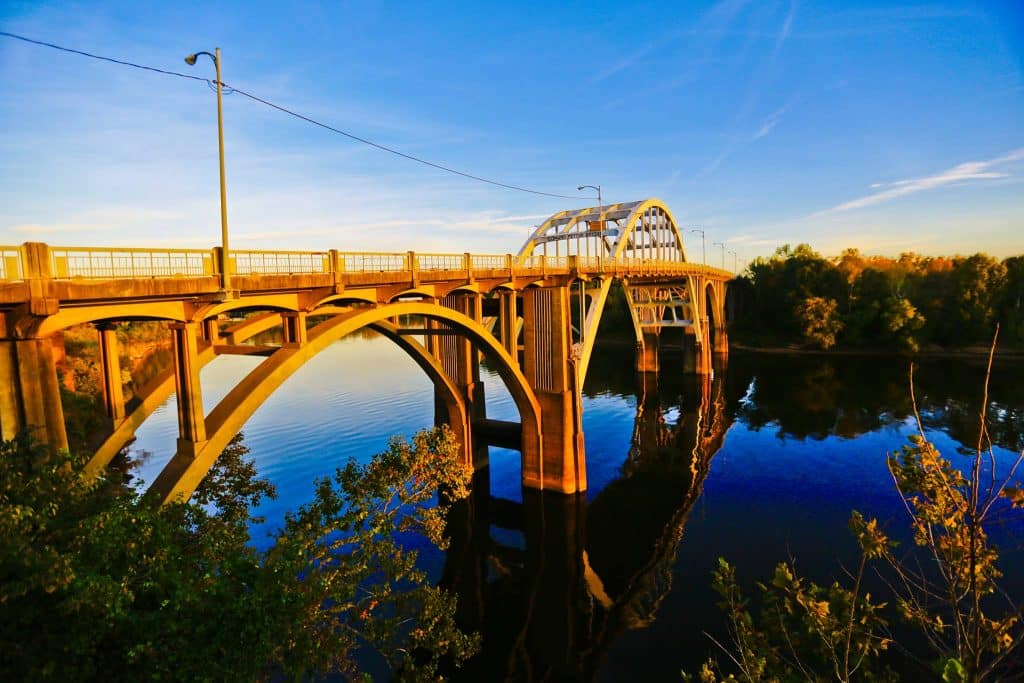 Black Belt photography exhibit
The Newbern Library and the Greensboro Opera House are partnering to present "Taking a Second Look: following the artistic path of William Christenberry and Beyond…" March 2-3.
William Christenberry's photography work in Hale County is among the highlights of a gala and exhibition opening Friday night at the Greensboro Opera House beginning at 7 p.m. Tickets are $30 and can be purchased at the Partridge Berry in Greensboro, the Newbern Library, at Newbern Mercantile and at the door the night of the event. Tickets can also be purchased through PayPal on the Greensboro Opera House Facebook page. Richard McCabe, curator of photography at the Ogden Museum of Southern Art in New Orleans will present a talk about William Christenberry and his lasting influence on photography and Atlanta photographer and Selma native Jerry Siegel will present a talk about his work and the influences on his photography. Gala attendees can enjoy viewing the exhibition and talking with the speakers as refreshments are served. The exhibit will then be open free to the public through March 16. For information about exhibit hours and arrangements for special tours, contact Winnie Cobbs at [email protected].
On Saturday there will be a hands-on photography workshop at the Newbern Library from 10 a.m. to 2 p.m. Siegel will discuss various photographic techniques and perspectives, showing examples from his own work from 10 a.m. to 11 a.m. Then workshop participants will be encouraged to go out into the community and take their own photographs during an extended lunch break from 11 a.m. to 1 p.m., bringing their photos back to the library for sharing and comments.
This photography event is part of the ongoing Alabama Bicentennial celebration and is supported in part by the Do Good Fund Inc. and by a grant from the Alabama State Council on the Arts to help make art and works of art accessible to a broad range of people.