March 2, 1941
Physician and public health administrator David Satcher was born in Anniston. Best known for his civil rights activism in the field of medicine, Satcher was appointed to the positions of surgeon general to the United States and assistant secretary of health for the U.S. Department of Health and Human Services by President Bill Clinton in 1998. While in office, Satcher led a national effort to create equitable health care and health outcomes for all Americans and to remove the stigma of mental illnesses. He previously served as director of the Centers for Disease Control and Prevention and has held teaching and administrative positions at several universities. Satcher is one of three Alabama physicians to serve as surgeon general.
Read more at Encyclopedia of Alabama.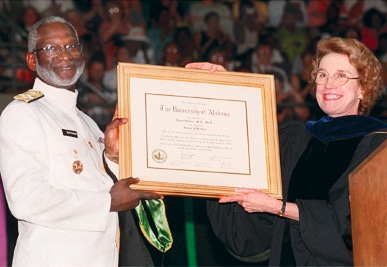 For more on Alabama's Bicentennial, visit Alabama 200.