Barber Vintage Motorsports Museum, Birmingham
The Makers: Restoration technicians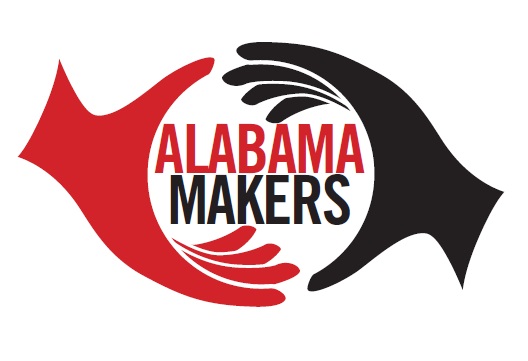 When Mitch Cobb was 11 years old, he tried to fix a motorcycle.
"I had gotten one for my birthday and wanted to do something to it," Cobb says. "So I took off the clutch cover, and transmission oil ran all over the garage floor. That's when my dad told me if I was going to take one apart, I'd better learn how to put it back together."
Cobb soon learned a lot more than just that. A couple of years later he was racing karts and then cars, and by the time he turned 20, Mitch was on his way to becoming a restoration specialist with the Barber Vintage Motorsports Museum. "I started out cleaning tools and sweeping up," he says. "Eventually they started giving me other jobs to do."
Restoration experts at Barber Vintage Motorsports Museum are true Alabama Makers from Alabama NewsCenter on Vimeo.
Now, along with Senior Manager of Restoration and Conservation Lee Clark, Senior Restoration Technician Chuck Honeycutt, Restoration Technician Denis McCarthy, and Parts Manager and Restoration Technician John Viviani, Cobb cares for one of the world's largest collections of vintage vehicles, featuring more than 1,600 motorcycles and dozens of rare automobiles. Working from their in-house fabrication and machine shops, the skilled craftsmen restore, rebuild, paint, polish and present hundreds of gleaming machines from around the globe.
Founded by Birmingham businessman and Porsche racing enthusiast George Barber as a not-for-profit organization in 1995, the motorcycle collection originally was housed in a restored building on the city's Southside until it moved eight years later to its present location about 20 miles east of the city. Today, the complex features an 880-acre park that includes a world-class 16-turn road course, and a soaring museum filled with motorcycles and automobiles spanning a century of production. The vehicles represent 200 manufacturers from 20 countries — and the motorcycles range from a rare 1912 Indian Board Track Racer to more modern models made by Harley-Davidson, Honda, Showa and Motus. The vehicles are either donated to the nonprofit museum, or acquired at shows and auctions.
"When necessary, we can usually restore anything we receive," says Cobb, who had just returned from the Mecum Motorcycle Auction in Las Vegas. "I only remember one we couldn't do. Somebody donated a motorcycle — and when it arrived it had obviously been in a fire. It was burned to a crisp so there wasn't much left to restore."
Often, the technicians' goal is to bring the vehicle back to a moment in its history they call "a snapshot in time."
"We get together and look at old photos of the machine," Cobb explains. "Then we restore and present it as it looked during that period.
"Sometimes, we intentionally leave scars and dents if they're part of its history."
That kind of painstaking work is evident when visitors look at the hundreds of two- and four-wheeled machines on display in the museum. "When it comes to restoration, you always hope that the next project can build on what you learned from the previous one," McCarthy explains. "It all comes down to the slightest detail. It's the attention to the little details that I believe make for a great restoration."
Sometimes, finding those little details is the most challenging part of the job, Cobb adds. "I once had to contact a guy in Slovenia to find parts for a 1917 Indian," he says. "The museum has been around for a while, so most of the easy restorations have already been done. But that's what makes our jobs so exciting — finding a way to bring any motorcycle in the world back to the way it was meant to be seen."
---
The Product: More than 1,600 motorcycles and dozens of automobiles (including a rare Lotus 21 Formula One race car, one of only 10 made by the British auto company).
Take home: These bikes aren't for sale, but you can take home the memories.
The Barber Vintage Motorsports Museum and Park, 6030 Barber Motorsports Parkway, Birmingham AL 35094.
205-699-7275 or www.barbermuseum.org